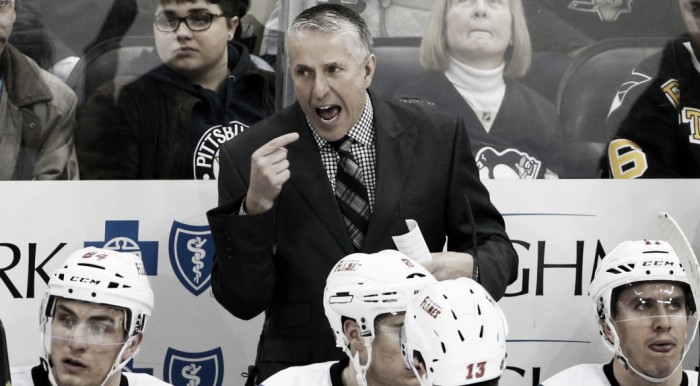 The Calgary Flames formally announced the firing of head coach Bob Hartley, as according to a news release on Tuesday morning.
It is said that associate coach Jacques Cloutier has also been relieved of his duties.
This transaction certainly does not come as a surprise as it has been a topic of discussion for almost a month now, especially given the fact of which the reigning NHL Coach of the Year could not get his team to the Stanley Cup Playoffs for the second consecutive year which comes as part of all other Canadian organizations having not made it for the first time in 46 years dating back to the 1969-1970 season.
Over his four-year tenure with the club, Hartley, 55, owns a record of 134-135-25.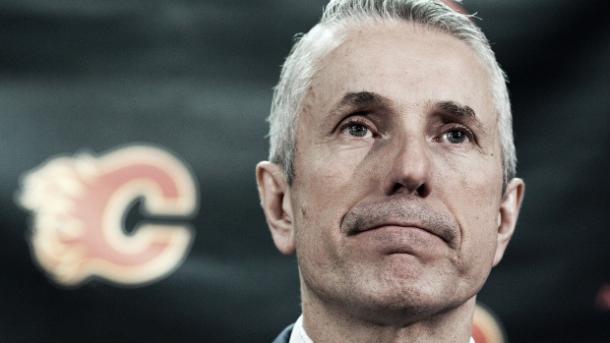 What caused this to take place?
Hartley had agreed to terms on a two-year contract extension with the Flames back in December of 2014, however, it seemed as if the constant struggle that was seen both on and off the ice was due to the need for change which they have since turned their focus towards.
They had finished the 2015-16 season in third place in the Pacific Division while holding a record of 35-40-7, wrapping up with Vancouver and Edmonton by their side in fewer wins in the Western Conference which was unable to be maintained by their star players such as Johnny Gaudreau and Marc Giordano.
The last time prior that Hartley saw himself in playoff action would be back in 2001 when he was with the Colorado Avalanche as he spent three-plus years with the club. He has also seen time with Atlanta (now the Winnipeg Jets) over the course of five seasons.
A press conference has been confirmed since as general manager Brad Treliving will address the local media at noon ET (10 PM MT) live from the team's home stadium, Scotiabank Saddledome. This will be available for viewing on TSN 1, TSN.ca and TSN GO.