 The San Jose Sharks and Pittsburgh Penguins are two teams that are still standing in the Stanley Cup Final. For the Sharks, this is their first ever trip to the Stanley Cup Final in their 25-year franchise history. The Penguins haven't been in the final since they won the cup in 2009. People will say otherwise, but the two best teams in the league are the two remaining. Who has the edge?
Forwards
Both teams have great depth in their forward group, but the Penguins will need their best players to lead them. The Sharks' best players have been leading them all season and all postseason, but the Penguins have been led by Nick Bonino, Carl Hagelin, and Phil Kessel. Evgeni Malkin and Sidney Crosby have played well, but they haven't been the best players for the Penguins.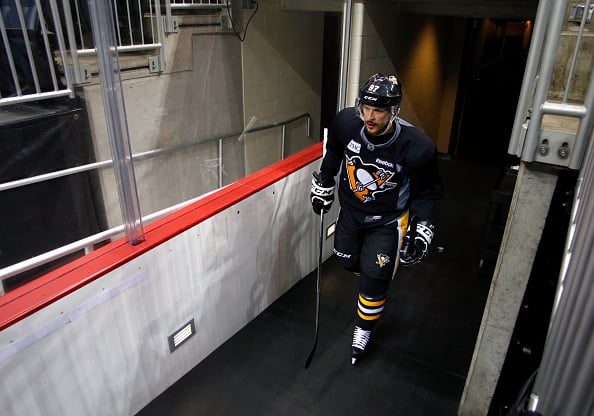 If the Penguins are going to win, they'll need Crosby and Malkin to take the lead. The Penguins are a slightly faster as a whole, but they'll need more than that in this series.
The Sharks have been lead by their best players so far. Joe Pavelski, Logan Couture, and Joe Thornton are having excellent postseasons. Couture leads the NHL with 24 points. Pavelski leads the NHL with 13 goals. Thornton is second in the NHL in assists, behind Couture, with 15 assists. No one has had an answer for the Tomas Hertl, Thornton, and Pavelski first line.
If the Penguins can't slow those three down then there is no way they will come out on top.
Due to playoff performance up to this date by the best players on each team, the edge goes to the Sharks forward group.
Defensemen
The Sharks are one of two NHL teams that have two of its defenseman on the Canadian World Cup team. Brent Burns and Marc-Edouard Vlasic will be representing their country in September after they hopefully have a Stanley Cup ring to boot. Burns is the points leader for defensemen in the playoffs and Vlasic has been getting all of the opposition's toughest matchups. The Vlasic and Justin Braun pairing have held each of their playoff opponent's leading goal scorers to three goals and one assist in all three rounds.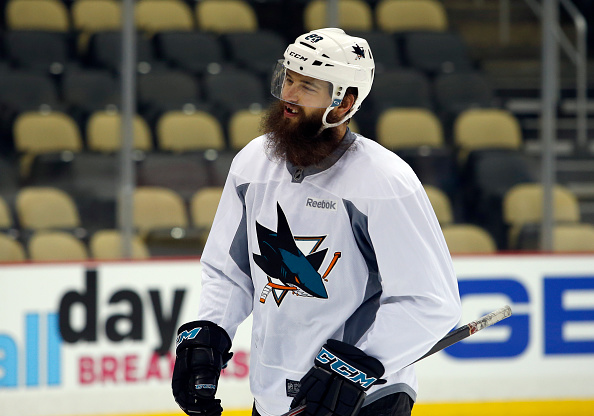 Two of those goals came in the dying moments of game six against the St. Louis Blues when Vladimir Tarasenko scored his first two goals, and first points, of the entire series. The Sharks' top four is rounded out by former Penguin, Paul Martin, and is a better top four than any team in the league. Roman Polak and Brenden Dillon could be exploited by some of the Penguin's speed and will be a matchup to keep an eye on.
The Penguins defense is led by Kris Letang who may have given Burns a challenge at a Norris nomination if he had been healthy all season. After Letang, there are no other defensemen, that are healthy, for the Penguins that can match Vlasic, Braun, or Martin. Trevor Daley was injured in the Eastern Conference Final and most likely will not be able to return this round.
If Daley were to play it would be a huge boost for the depleted Penguins defense. The Penguins defense is not what has got them to the Final, but they have held their own. Letang will need to play nearly 30 minutes per game and be a rock for his team if the Penguins want success from their backend.
The edge on defense is to Sharks by a landslide. Their top four is just so good and they essentially have two first pairings, whereas the Penguins have two second pairings.
Goalies
It's going to be the battle of the youngsters. 22-year-old Matt Murray will be guarding the goal for the Penguins and 26-year-old Martin Jones will do the same for the Sharks. Murray has been amazing for the Penguins this postseason and he looks to be a future star. He carries a .924 save percentage through 15 games into the Cup Final. He looks to have stolen the job from Marc-Andre Fleury who has a .875 save percentage through two games in this postseason. Murray will have to keep up the same play for the Penguins to take this series.
Jones has been solid all year for the Sharks. He played in 65 regular season games, recording a .918 save percentage, in his first season as an NHL starter. Through 18 games in the playoffs so far Jones has a .919 save percentage to go with his league-leading three shutouts. Jones has been to the Cup Final before as a backup to Los Angeles Kings goalie Jonathan Quick in 2014. He didn't play at all, but surely he picked up a few things from that run.
Numbers in the postseason so far say that it is Murray who has the edge, but a lot can change in the Cup Final for a young goalie. The edge goes to Pittsburgh for now.
Projected Lineups
Penguins
Conor Sheary - Sidney Crosby - Patric Hornqvist
Carl Hagelin - Nick Bonino - Phil Kessel
Chris Kunitz - Evgeni Malkin - Bryan Rust
Tom Kuhnhackl - Matt Cullen - Eric Fehr
Brian Dumoulin - Kris Letang
Olli Maatta - Ben Lovejoy
Ian Cole - Justin Schultz
Matt Murray
Marc-Andre Fleury
Sharks
Joe Pavelski - Joe Thornton - Tomas Hertl
Joonas Donskoi - Logan Couture - Patrick Marleau
Melker Karlsson - Chris Tierney - Joel Ward
Dainius Zubrus - Nick Spaling - Tommy Wingels
Marc-Edouard Vlasic - Justin Braun
Paul Martin - Brent Burns
Brenden Dillon - Roman Polak
Martin Jones
James Reimer
Prediction
Sharks win in six games to take their first Stanley Cup in franchise history by winning it on home ice.