 When the Chicago Blackhawks have won the Stanley Cup three out of the last six years, their expectations for success are as obvious as giving the puck to Patrick Kane when you need a goal.
Two expensive salaries can bring doom
Then again, when you pay your two-star players Kane and Jonathan Towes 29.2 percent of your salary cap limit, it's just a matter of time before you self-implode.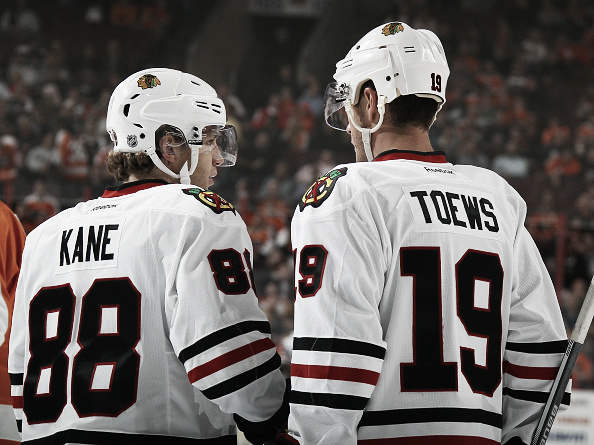 Paying Kane and Towes as much as they did set some precedents in the NHL for star salaries, and can begin a trend to cripple other team's balance sheets as well.
In other words, when you put such a large percentage of your budget into two players, it defeats the concept of a team sport, and -- puts you at risk of not being successful.
When such players as: Patrick Sharp, Brad Richards, Brandon Saad, Johnny Oduya, and Kris Verteeg were gone due to salary cap limitations it can become difficult, if not impossible to compete for another Cup.
The trend continued this past week as they were forced into trading Bryan Bickell and Teuvo Teravainen to the Carolina Hurricanes to have some payroll flexibility. All the Hurricanes had to relinquish was a 2016 second round draft pick and a 2017 third round draft pick.
Key players
It goes without saying that Kane and Toews are the nuclei of the team. But, Kane had a breakout season, leading the NHL in scoring and is a candidate for the Hart Trophy. His statistics tell it all, with 46 goals, 60 assists in 82 games. He threw in 17 power play goals, and nine game-winning goals for good measure. If you gave him the puck he scored 16 percent of the time.
Jonathan Toews on the other hand, had just 28 goals, 30 assists while pulling in the same salary as Kane. Still, he is a key player for what he does which doesn't show up on the score sheet.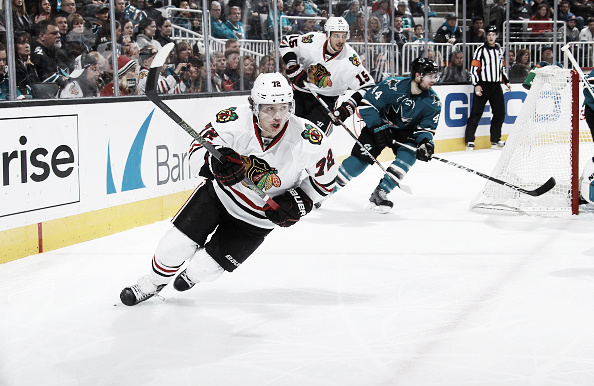 Artemi Panarin was second in scoring on the team with 30 goals, 47 assists for a rookie. He will more than likely win the Calder Trophy as the best rookie in the NHL.
Duncan Keith had another outstanding season on the blueline and is a finalist for the Norris Trophy as the best defenseman in the NHL.
Final grade
This would be similar to comparing an honor student who previously had earned nothing but straight A's, to just an average student who gets the job done unceremoniously.
In the Blackhawks case, this past season was a hiccup. They did not get past the first round against a tough St. Louis Blues team.
Was it due to losing some good players? You bet it was.
Therefore their final grade must be an average C.
Outlook for 2016-17 season
While still one of the powerhouse teams in the league, the team has already felt the continuing threat to their success in the form of not managing their payroll better.
Are Kane and Towes really worth all that money, if the team fails to contend for a Cup?
Not in this writer's opinion.
They will again have salary cap issues this upcoming season, even with them dumping Bickell's $4 million cap hit. They accomplished that feat, only to lose a promising young player in Teravainen.
Will they make the playoffs next season? Of course, but they may experience a similar result by not getting past the first or second round.
When you put all your chips on black... you better be sure about it.