 After 17 pro seasons in the National Hockey League (NHL), Vincent Lecavalier of the Los Angeles Kings has decided to call it quits, according to a report from Renaud Lavoie of TVA Sports on Tuesday morning.
Not long after the initial report, Lavoie noted that Lecavalier would be placed on waivers, however, that would not effect his decision any less as he gets ready to hang up the skates at 36 years of age.
Taking a look back on some of the accomplishments made throughout the course of his time on the ice, Lecavalier recorded 421 goals to go alongside 949 points in a total of 1,212 regular season games played. As for post-season statistics, he adds another 26 goals and 56 points to his directory in a total of 75 appearances made. He also won a Stanley Cup championship back in 2004.
Lecavalier originally came up with the Tampa Bay Lightning back in 1998, immediately following his first overall selection in the NHL Entry Draft where he spent the majority of his time as an active player.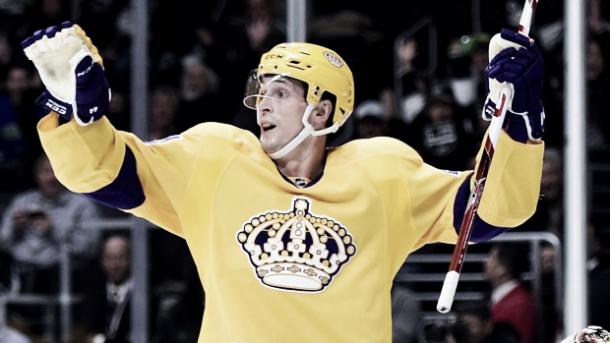 In a statement filed from the Canadian earlier in the day, Lecavalier said, "As I publicly announced at the time I was traded to the Los Angeles Kings, the 2015-16 season would be my last in the NHL. I recently informed the Kings that I am stepping away from the game and will no longer play professional hockey. It is my desire and intention to retire."
Was there any sign of intention earlier on?
Going back in time towards April, there was some minor speculation of which this was bound to happen, however, nobody had any exact information to confirm the potential transaction as he was more comfortable with the idea to wait a while longer before putting out an announcement.
As noted by CBC, Lecavalier had two years left remaining on his contract to go alongside a full cap hit of $4.5MM which would be split between the Kings and Philadelphia Flyers where he spent three seasons prior to being traded in exchange for defenseman Luke Schenn in January.
As per General Fanager, Lecavalier will still be paid $1,761,905 annually until 2026-27 as part of his buyout from Tampa Bay.
During his time with Los Angeles, the Montreal-area native scored 10 goals while recording seven assists in a total of 42 games played. Other accomplishments to put into the book includes the Rocket Richard Trophy (most goals in 2007) and a World Cup victory with Team Canada in 2004.