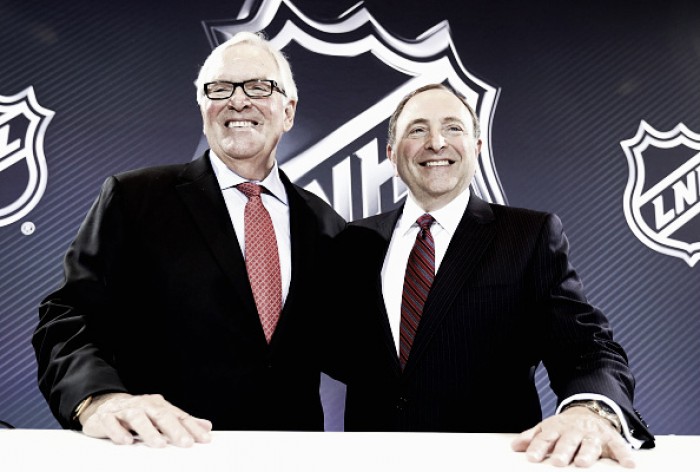 Let's face it, what goes on in Vegas stays in Vegas.
Is Las Vegas a safe bet?
But, when it involves professional athletes, the consequences can be brutal. The new Las Vegas (yet un-named) NHL team will have young, impressionable players who can be persuaded to use poor judgment at times. They also will have disposable income to throw around, always creating a weakness in character and judgment.
But, according to NHL Commissioner Gary Bettman, that's not his take on the situation.
He told reporters, "We don't worry about the integrity of our game. I'm more focused on the atmosphere in the arena, and that's something we're comfortable with going forward. While we know gambling is part of the industry in Las Vegas, we're not going to make it all that easy for you to pick up a ticket, a gambling ticket, on your way into the arena. We like the atmosphere in our 30 buildings, and we believe that T-Mobile Arena -- we can maintain that atmosphere consistent with what the realities are here."
What Bettman failed to mention is that the new T-Mobile Arena is near the New York, New York casino, along with other casinos who have sportsbooks. Then, there is always mobile phone wagering, so if someone wants to bet on NHL hockey, they will find a way.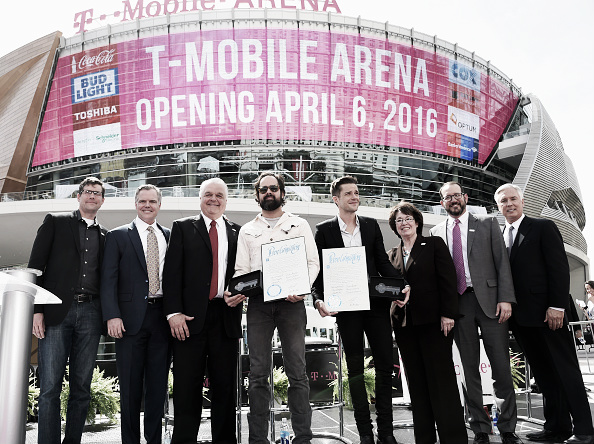 MGM Resorts built the new arena as a joint venture with AEG, and they are going to have in-game betting on home games.
So, legal or illegal gambling is still gambling, but the NHL won't condone having legal gambling available in its arenas.
What remains to be seen is if the Nevada Gaming Commission will receive a written request from the NHL to prevent betting on Las Vegas NHL games.
Bettman wants to preserve integrity of the game
Bettman knows all too well about sports gambling, as he gave deposition testimony in 2012 regarding New Jersey sports gambling litigation.
"We're concerned how gambling and betting effects the NHL game and changes the perception of and challenges the integrity of the NHL game," said Bettman.
Bettman's concern again is the atmosphere in his NHL arenas.
"I think that when somebody loses a bet, they tend to sometimes confuse their motives in rooting and enjoying the game because if you lose your bet, even though the team you're rooting for wins, you have a potentially conflicted outcome," said Bettman. "And so I do believe that there is a negative element or atmosphere from any betting."
As you can see the Commissioner is thoroughly engulfed in the "atmosphere" at NHL games, and for that, he should be commended.
It will be more than intriguing to see how the Vegas NHL experience pans out.
Las Vegas in more than ready for the NHL
One thing is for certain, they seem to REALLY want hockey in Sin City. According to their official hockey site sinbin.vegas, the newly awarded franchise has exceeded 15,000 season tickets.
It would be a safe bet that NHL hockey, at least initially, is a huge hit!