When you look back at why the Arizona Coyotes weren't playing in the post-season last year, some facts prevailed.
They were 28th in the NHL in goals against, giving up an average of 2.98 goals a game.
They matched their standing at 28th for the all important penalty kill, with a 77.3 per cent success ratio.
In point percentage they ranked 26th with a .476 mark.
They finished 25th in total points, gathering 76 points, and missing the playoffs by nine points in the Western Conference.
One statistic which must change is their shots on goal, which was a meager 27.6 shots per game, putting them in 29th position in that category. What's the old saying... you can't score if you don't shoot?
Just like #5 above, the shots against was horrible with the team allowing an astounding 31 shots per game, which was the sixth highest in the league.
The power play came in 20th, with a 17.7 per cent success rate, but that will need to improve if they expect to move up in the standings.
The only statistic where the Coyotes excelled was in faceoff wins, where they were first in the league with an amazing 54.7 per cent. That may change with the loss of Boyd Gordon who signed as a free agent with the Philadelphia Flyers. His 57.8 faceoff ratio will be difficult to replace, but the team still has two other faceoff experts in Antione Vermette (55.8), and Martin Hanzal (55.9), if he doesn't get traded.
So, just who is gone, and who was added to this young, fast team?
First of all the additions: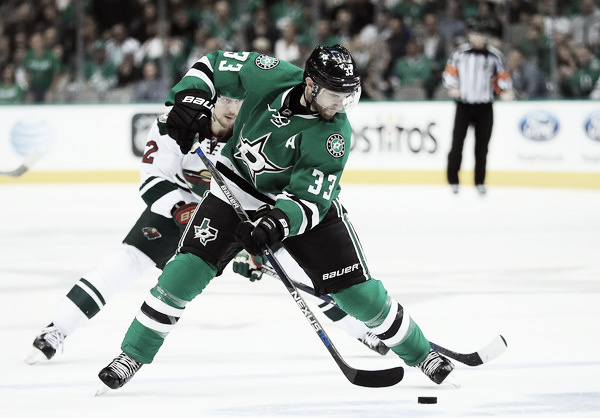 Alex Goligoski, D: Goligoski, was acquired from the Dallas Stars in a trade for a fifth-round pick in the 2016 NHL Draft on June 16 and was swiftly signed to a five-year contract. He had five goals, 38 points and a plus-21 rating last season. His addition to the troubled blue-line will definitely help the Coyotes improve on defense after they allowed way too many goals per game last season. This was a key acquisition, and when you add in Oliver Ekman-Larsson the defense takes on a whole new respectability.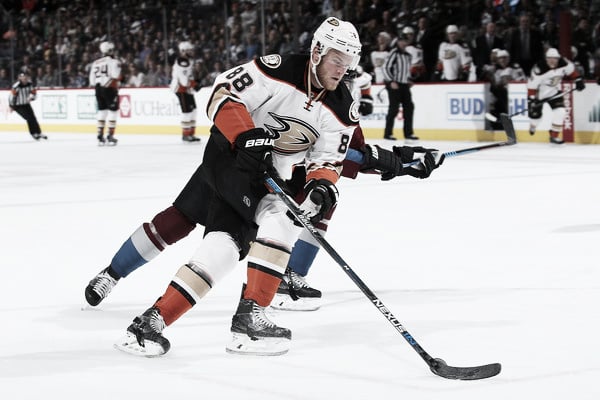 Jamie McGinn, LW: McGinn signed a three-year contract on July 1 after he collected NHL career highs of 22 goals and 39 points with the Buffalo Sabres and Anaheim Ducks. His gritty, physical style of play will make the forward line much more formidable and even Shane Doan compares McGinn's style of play to his own.
Ryan White, C: White signed a one-year contract on July 1 after spending the past two seasons with the Philadelphia Flyers. His provides versatility up front, along with some toughness. He scored 11 goals, with 101 penalty minutes to take over some of the tenacity lost with Kyle Chipchura's exit.
Subtractions from the roster:
Kyle Chipchura, C: Chipchura remains an unrestricted free agent, yet to be claimed by another team. His loss is marginal at best, and White will pick up that slot easily.
Boyd Gordon, C: Mostly a defensive player and faeoff expert, his slot will be picked up by Dylan Strome, who is expected to be on the final roster at the end of training camp.
Nicklas Grossmann, D: Grossmann was mostly ineffective last season, and the team did not sign him. He remains an unrestricted free agent. With the huge pickup of Goligosky, Grossmann became expendable.
The fountain of youth
In Strome, Christian Dvorak, Brendan Perlini, and Christian Fischer the Coyotes possess a wealth of young, skilled forwards making most every NHL team envious of their future talent.
Dvorak, 20, was co-captain of Memorial Cup champion London Knights of the OHL. He led the tournament with seven goals in four games and was second in scoring with 12 points. He led the OHL with 52 goals and was second with 121 points in 59 regular-season games. He tallied 14 goals and 35 points in 18 OHL playoff games. He's as close to ready to jump to the NHL as any of the prospects besides Strome.
Add in winger Perlini, whom the Yotes management is very high on, and Fischer who is a big power forward, and things will look extremely rosy for the future prospects to succeed in Arizona.
Draft picks are also going to be special
When the Coyotes drafted center Clayton Keller with the seventh pick in the 2016 draft, heads turned. But, after he had 37 goals and 107 points for USA Hockey's National Team Development Program, one could see why GM John Chayka was so high on him. The 5-foot-10, 164-pound center turns 18 on July 29 and is committed to play at Boston University.
Keller looked impressive in the rookie development camp displaying playmaking abilities reminiscent of a Ray Whitney. He prefers to compare himself to Patrick Kane, and how can you complain about that confidence?
Then, the Yotes weren't quite done. They selected Jakob Chychrun, 18, who was chosen 16th after Arizona acquired the draft pick and forward Pavel Datsyuk's salary from the Detroit Red Wings in a trade for forward Joe Vitale and the 20th and 53rd selections. The 6-foot-2, 198-pound defenseman had 27 goals and 82 points with Sarnia of the Ontario Hockey League.
Chychrun also got some rave reviews at the the rookie camp, looking confident with the puck, and able to ward off defenders, as well as showing an excellent shot from the point.
With three roster spots open, the battle begins
Assuming the team will sign Michael Stone, Connor Murphy, and Tobias Rieder, there will be three available roster spots open. The team can suit 20 players for each game, and carry 23 total players.
Of course Strome and Dvorak stand out as the most probable to make the cut. Outsiders may be Perlini and Fischer. Don't count out feisty right winger Conor Garland, or center Ryan MacInnis. Both played well in the intra-squad game, and are hungry for a NHL paycheck.
One thing is certain, the team who takes the ice this fall will be improved and on the cusp of making the playoffs.