 When Tobias Rieder finished his season last April with the Arizona Coyotes he was under the impression that he did well enough to earn himself a healthy salary increase coming off his three-year entry contract.
Negotiations have not gone well as Rieder's agent, Darren Ferris, said on Wednesday that it is time to consider other options.
He told Arizonasports.com Craig Morgan:
"I think it would be best for both parties if they just traded him," Ferris wrote. "He is really disappointed with them."
When you examine the Coyotes' GM John Chayka's point of view on the matter, here's what he said:
"When you get to that point, there's not a whole lot of wiggle room or creativity involved in those discussions," Chayka said. "You're limited to what you have and the comparable sets to comparable sets."
The issue at hand
Rieder's agent wants $2.5 million for two years, and Chayka has offered only $2.2 million as his best offer, or a bridge deal, which both parties may agree is the better option. A similar deal was done with Michael Stone when he signed a one-year contract for $4 million.
Now Rieder's numbers were decent last season with 14 goals and 23 assists in 82 games. The only statistic he needs to improve upon is his shooting percentage, which lingers down at 7.4 per cent.
His speed is the prototype the Coyotes have been building upon, but what if the two sides cannot come to an agreement?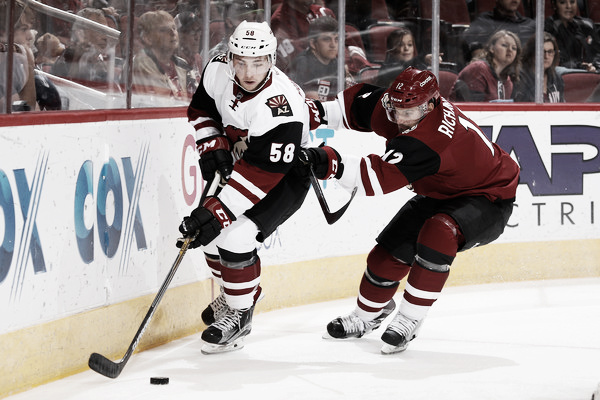 Here's who could step right in and do the job
One such player who has played really well in the two pre-season games he's participated in is Michael Bunting. He too is a speedster, with a splash of grit to add to his resume. He has a goal and an assist in the pre-season contests and has caught the eye of the coaching staff and GM Chayka.
Another player could be Lawson Crouse. He has a different style than Bunting, relying on his size (6' 4", 235) to screen the opposing goalie, and be ready for a deflection or rebound. His toughness is a welcome ingredient to the Yotes, who tended to be pushed around some last season.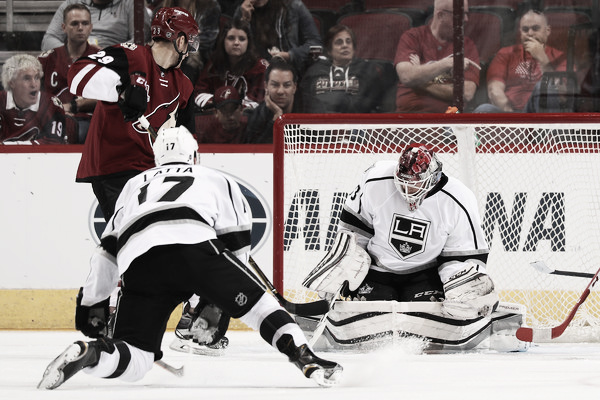 Brendan Perlini has some great potential, but so far has not been able to crack the lineup. He may be playing in Tucson if he fails to make the final roster cuts soon to come. That would be fine for him to refine his skills and still be a two-hour drive away if a roster vacancy becomes available.
Perlini has not been on the scoreboard as of yet, but his play has been exceptional. The battle for this last spot is intense, and Perlini seems to be that competitive type of player who goes the extra step to excel and help his team-mates.
Others who may be in the mix, Laurent Dauphin, and Henrik Samuelsson who has two goals in the pre-season contests.
Samuelsson is coming off a lower body injury, which saw him missing most of the last season with the then AHL affiliate Portland Pirates.
No time like the present to make a decision
So, as illustrated above Rieder has the bad luck of trying to get a contract to his (and his agent's) liking, when the team has plenty of talent to go around in case he doesn't sign or gets traded.
For Rieder, who really has not demanded a trade (that's coming from his agent... gee maybe he should find a new agent) the process is both frustrating and stressful. While he may have some offers to play in the KHL, it's not the NHL.
Time to weigh your options Tobias, and make a choice.