 The New York Rangers have traded center Derek Stepan and backup goaltender Antti Raanta to the Arizona Coyotes for defenseman Anthony DeAngelo and the seventh overall pick in this year's NHL Draft. According to Larry Brooks of the New York Post, the Rangers now have 20 million dollars in cap space and which could go up to 23 million if Kevin Klein decides to retire.
Coyotes Get Their Goalie And First-Line Center
The Coyotes needed a goaltender on their roster who could come in and be a starter right away, and Raanta fixes that problem. The 28-year-old Finn went a strong 16-8-2 this past season backing up Henrik Lundqvist. He had a 2.26 goals against average with a .922 save percentage. Chad Johnson and Louis Domingue are the only two goalies who are currently on the Arizona roster.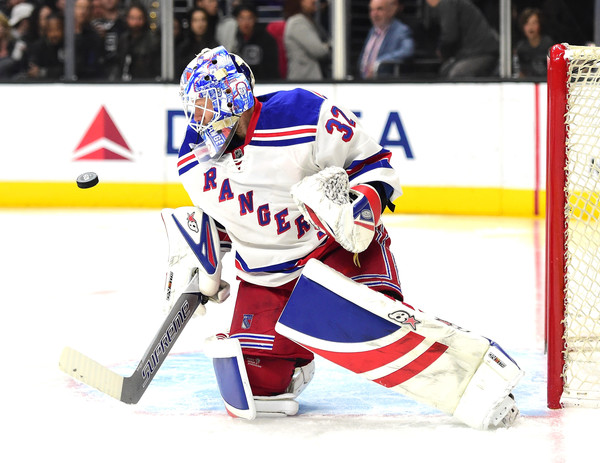 Derek Stepan brings a much-needed improvement to the offense of the Coyotes. Radim Vrbata led the team in scoring with 55 points but is getting up there in age at 36-years-old. Oliver-Ekman Larsson was second in scoring with 39 points. Stepan himself had 55 points. Also, Stepan would lead the first-line straight away. The American was the first-line center for the Blueshirts and will slot into that spot taking over Christian Dvorak.
Rangers Clear Up Space And Get Younger
For the Rangers, they get younger on the blueline after buying out 33-year-old Dan Girardi. DeAngelo is a 21-year-old and is likely to slot into the second or third line defense with the likes of Marc Staal and Brady Skjei moving up a line.
With Stepan's four-year, 26 million dollar contract off the books, the Rangers could sign defenseman Kevin Shattenkirk of the Washington Capitals. Shattenkirk is an unrestricted free agent and as one of the best offensive defenseman in the league, he will demand a lot of interest and money especially at only 28-years-old