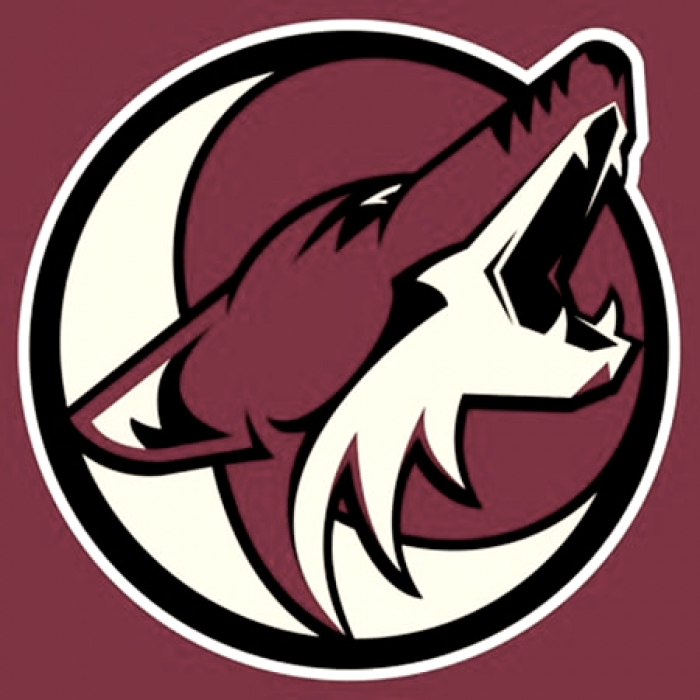 To most Arizona Coyotes' fans, it will be very stressful and depressing to realize with a 7-18-5 record their chances of qualifying for the playoffs is a mere 0.4%, according to hockeyreference.com.
The season is already 37% over and the team isn't anywhere near the .500 mark. That same prediction has the team winning maybe 30 games which isn't much better than their horrendous 2014/15 when they only registered 56 points and 24 wins.
What has caused this season's poor results
Injuries - Antti Raanta has only appeared in 13 of the team's 30 games and while Louis Domingue was effective as a backup for a short time, he wasn't the solution and was traded On November 14, 2017, to the Tampa Bay Lightning. He has yet to play a game there.
Then, Scott Wedgewood was acquired from the New Jersey Devils on October 28, 2017, and has played well in Raanta's place. He has a respectable 3-4-3 record with a .918 save percentage Iand a 2.67 goals against average.
Defenseman Jakob Chychrun missed the first 29 games with an offseason injury, and Niklas Hjalmarsson has missed 13 games due to injuries.
When your starting goalie is hurt, and two key defensemen are out, it adds up to disastrous results.
2. Failure to play a full 60 minutes - They have managed to lose eight one-goal games while only winning five. They have been in games until they aren't and just seem to lack the ability to go for the jugular when they do get the lead.
Of their seven wins, only two have been by more than one goal. They defeated the Toronto Maple Leafs 4-1, and the New Jersey Devils 5-0.
3. Horrible start - Nothing will take the wind out of your sails or destroy your confidence more than a 0-10-1 start. Much like falling behind early in a game, playing catch up is not an easy task.
Although the team was able to take the lead in many games, they relinquished it, and then had to fight hard to try and chase the game.
Possible solutions
The Arizona Coyotes were in a rebuild but were supposed to be coming out of it. As someone who attended their preseason town hall meeting with management answering questions about the team, one came away thinking this team would be better.
They're not.
Not yet, at least. The owner Andrew Barroway made a bold prediction to the fans that they would be pleased with the product they put out on the ice and would be surprised.
Oh, there's plenty of surprises... just the wrong variety.
To turn this season around would be like asking your goalie to make 50 saves a night and your top scorer to score 60 goals.
It just isn't going to happen.
The problem arises in the possible solutions.
Trades are a possible choice. Anthony Duclair? Derek Stepan? Alex Goligoski? Oliver Ekman-Larsson?
All viable solutions but then you start over again with a fresh group and try to put all the pieces together again. Not an easy endeavor, nor a pleasant one if things fall apart further.
So far this season things haven't even come close to coming together.
If it could go wrong, it has.
Time to break up the team, or stick it out for yet another year of rebuilding?
Tough decisions. Decisions that GM John Chayka may be pondering every day.
This is not the time to lose fans over the team's poor performance. Using the excuse/reason that they are young will only carry water (or ice) for so long.
With the team's uncertain arena situation and rumors (AGAIN) of the team moving to Seattle... it's tough to be a Coyotes' fan.
What's your opinion on the fate thus far this season of the Arizona Coyotes? Let us know in the comments section below.