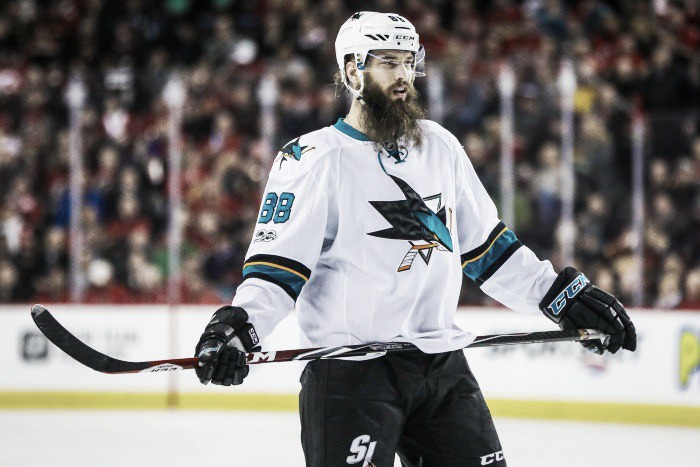 We are already two months into the new NHL season and several big name players have been underperforming thus far.
Although, there is still time for them to turn things around it has been rather surprising to see so many of these star players got off to such a slow start.
With that said, let's take a look at five NHL players that have underperformed so far in 2017/18.
Kyle Okposo, Buffalo Sabres
After signing a massive seven-year contract with the Buffalo Sabres in the summer of 2016, Kyle Okposo had an ok season with the team last year. In 65 games, Okposo managed to find the net 19 times and added 26 assists for 45 points. If it wasn't for injuries, he could have finished 2016/17 with a 60 point-season.
Coming into 2017/18, many fans expected the 29-year-old to be 100% and back to his old scoring form. Unfortunately, Okposo has had a very disappointing start, only managing to score four goals and 12 points in 27 games so far.
On the whole, the Buffalo Sabres have struggled offensively so Okposo's slow start is not entirely his fault. Hopefully, things will turn around soon otherwise, the Sabres might miss the playoffs for the seventh straight season.
Cam Atkinson, Columbus Blue Jackets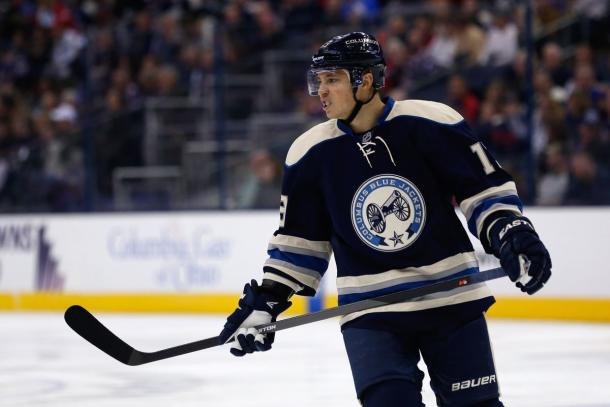 After coming off a career year in 2016/17 last year, and establishing himself as an elite goal scorer in the NHL, Cam Atkinson hasn't been looking like his normal self in 2017/18. Despite leading the Columbus Blue Jackets in scoring last year with 35 goals, Atkinson has only managed to score six goals and three assists in 25 games this year.
It's fair to say that the Columbus Blue Jackets haven't been scoring much as a team collectively. However, they have been playing sound hockey, hovering around the top-three in the Metropolitan Division.
As the season progresses, we should expect the Blue Jackets' players like Atkinson, Nick Foligno, and Alexander Wennberg to pick things up and help their team come out of their scoring troubles.
Ryan Johansen, Nashville Predators
Saying, Ryan Johansen has had a very slow start to the season is a bit of an understatement. In fact, the Nashville Predators' center took 18 games to score his first goal of the season.
Johansen's slow start has definitely caused a lot of concern in Nashville. It was probably a reason why David Poile went out and acquired Kyle Turris in a blockbuster deal earlier this year.
At only 25-years-old, and coming off a solid 61-point season, it has been surprising to see Johansen struggle to produce so far this season. Perhaps the long playoff run last spring has taken a toll on Johansen and the rest of his teammates early.
As a matter of fact, only Viktor Arvidsson and Filip Forsberg have scored over 20 points for the Nashville Predators so far this season.
Brent Burns, San Jose Sharks
After having a career year last season, scoring 29 goals and 76 points meanwhile capturing the Norris Trophy, Brent Burns stumbled out of the gate early this year. The San Jose Sharks' defenseman only has two goals and 12 assists, through 27 games this season.
Burns is currently on pace to score six goals and 47 points this season. Those numbers may be acceptable for most NHL defenders but are rather low by Burns' standards. He finished with at least 60 points in each of his past three seasons, while averaging 28 goals in each of his last two campaigns with the Sharks.
Joe Pavelski, San Jose Sharks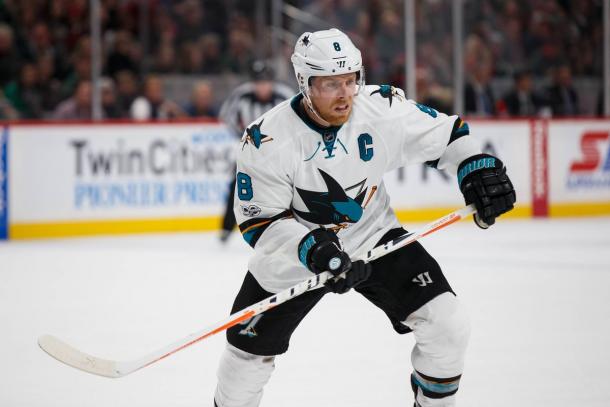 Much like his teammate Brent Burns, Joe Pavelski has had a very mediocre start to the new NHL season. Often known as one of the best two-way forwards in the game, Pavelski has only found the net five times so far. Through 27 games, the Sharks' captain has only managed to register 14 points.
Right now, Pavelski is projected to finish the season with 18 goals and 47 points, which is a far cry from what we are accustomed to seeing. "Little Joe" has averaged 74 points and 36 goals in each of his past four seasons and had one of the best years of his career (29 goals, 68 points) in 2016/17.
What do you think of this list of five struggling NHL players this season? Do you agree? Let us know in the comments section below.