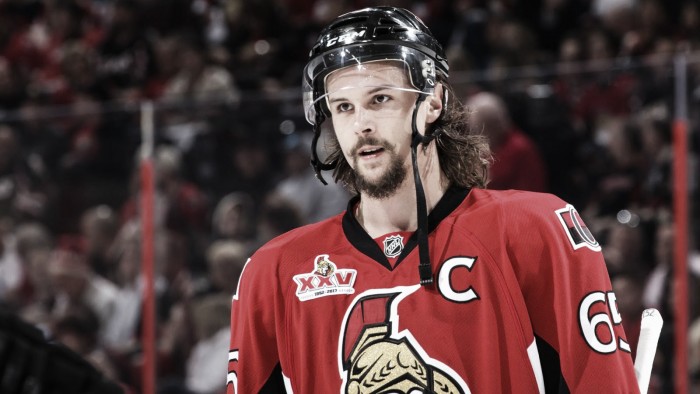 Not too long ago, Erik Karlsson was quoted saying that.
"He won't be taking any hometown discount simply to stay with the club beyond next season."
Furthermore, the Ottawa Senators' Captain went on to say,
"When I go to market, I'm going to get what I'm worth, and it's going to be no less, no matter where I'm going."
Fast-forward to earlier this week, Karlsson confirmed that he was asked to submit his 10-team "No Trade" list to the Senators.
Karlsson elaborated saying that "One of the things that's in my contract and it's just a formality and it's just business, I don't read too much into it."
To be fair, Karlsson does have a point, but it didn't stop the media from speculating that there is a chance the Senators would consider dealing their franchise player.
Obviously, the idea of trading Karlsson would be heartbreaking for many Ottawa fans. But blockbuster trades do happen in today's NHL and from a business standpoint, there is no way the Senators would want to lose their star player for nothing a year-and-a-half from now.
Taking all this into consideration, nothing restricts us imagining possible trade scenarios.
If a trade were to go down, which teams would have a realistic shot at landing the superstar defenseman? What could the potential asking price be for Erik Karlsson?
Let's explore!
Some conditions to consider
Erik Karlsson is a generational defenseman and is one of the best the NHL has seen in the past 20 years. If a trade were to happen, it would almost be certain that he wouldn't be dealt to the Toronto Maple Leafs or the Montreal Canadiens.
Better yet, it would be very difficult to see the Senators deal him to any team in the Eastern Conference for that matter. As a result, the more likely scenario would see Karlsson get moved out west.
Secondly, the trade value and the potential asking price is something that will be very hard to predict. Frankly speaking, the closer the Senators get to the summer of 2019 without re-signing Karlsson, the more leverage other teams will have on them, and the less significant the return will be.
In this scenario, let's imagine Karlsson gets traded sometime between now and the off-season, where his trade value is probably the highest.
Finally, some of the possible landing spots listed below may be on Karlsson's "no-trade" list but for simplicity sakes let's imagine that he is willing to sign a long-term extension with the team that acquires him.
With that in mind, let's take a look at possible trade scenarios for Erik Karlsson.
Possible landing spots for Erik Karlsson
Arizona Coyotes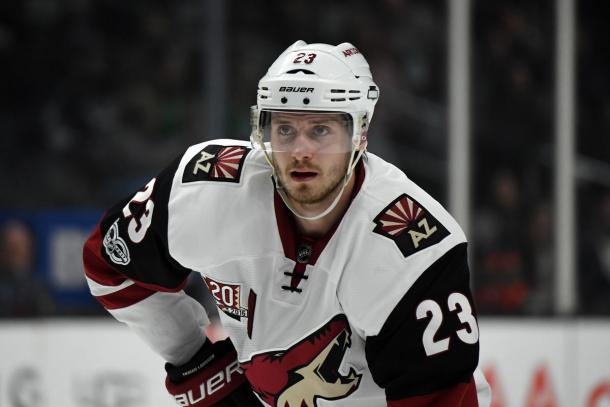 When we consider the potential return they can get, the Arizona Coyotes might be one of the best trading partners for the Senators. In that, Arizona has an abundance of young assets, plenty of cap space, and most importantly may give them a very good defenseman in return.
In most trade scenarios it would almost be impossible for the Senators to replace Karlsson. However, if they trade with the Coyotes they may potentially be able to get a player like Oliver Ekman-Larsson in return.
Obviously, the Coyotes would have to add to the deal, but Ekman-Larsson is a legit number one defenseman. He is not a huge drop off from Erik Karlsson and is probably the best defenseman the Senators will get through the trade market.
OEL will also be needing a new contract by the summer of 2019 and in all likelihood, he won't be asking for Erik Karlsson-type-of-money ($12 million). So the deal might put the Senators in a better place financially as well.
However, whether Erik Karlsson wants to play and sign a long-term deal with the Arizona Coyotes is another question…
Edmonton Oilers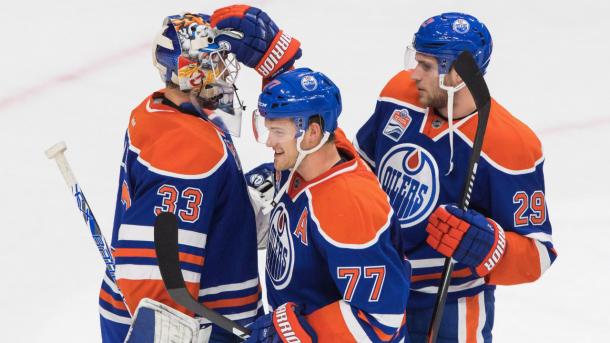 The Oilers haven't been good this season, and Peter Chiarelli has shown that he isn't afraid to make blockbuster deals in the past. If Erik Karlsson was available you can almost bet the Oilers would be in on it.
If a team gets to acquire a generational defenseman in Karlsson to play with Connor McDavid; they simply have to go for it. At the same time, Edmonton would likely be an attractive destination for Karlsson, with Connor McDavid signed long-term.
On the whole, the Oilers do have the assets to give the Senators a fair return. They would probably have to start the conversation that includes (Oscar Klefbom or Adam Larsson) + Leon Draisatil along with a high pick.
This may intrigue the Senators to listen, as not many teams can offer them a first-line center and very good top pairing defenseman in return.
Obviously, it's a tough call for the Oilers to move Draisaitl, but it would also be a cap-saving move, as his $8.5 million cap-hit along with Klefbom's $4.167 million should free up enough cap-space to get Karlsson signed.
Vancouver Canucks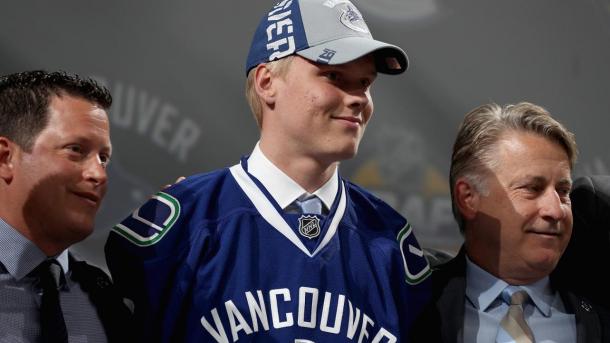 The Vancouver Canucks might be another possible landing spot for Erik Karlsson. One of their biggest assets is their cap-space. By next summer the Sedins and their $14 million combined cap-hit will be off the books. Whilst Alexander Edler's ($5,000,000) will be gone the following season.
Financially, they will be in a good spot to give Karlsson whatever he desires. However, it doesn't look like the Canucks can give the Senators the best return in the market but they still have some intriguing pieces that may get the Senators to at least consider.
Perhaps a package deal Olli Juolevi, Jake Virtanen, and first-round pick could get the conversation going. Furthermore, Bo Horvat's name might be a consideration if they believe Elias Pettersson can become the team's future franchise center.
Finally, we can't overlook the Swedish connection, as the Canucks have a rich history of employing Swedish players. Meanwhile, the Sedins might play a role in convincing their fellow-countryman to come out west and play in the great city of Vancouver.
Vegas Golden Knights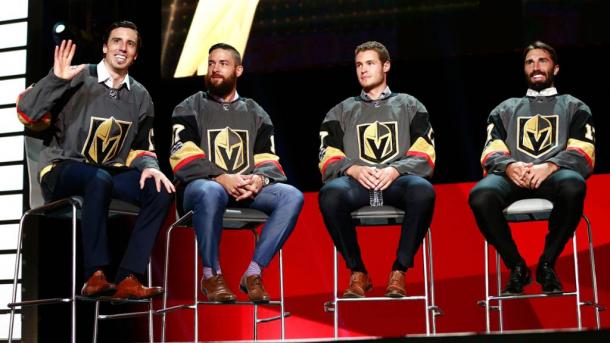 A wild card team that could be in the mix for Erik Karlsson could be the Vegas Golden Knights. The new kids on the block have many assets, cap-space, and options at their disposal. Beyond 2019, they have very little money committed to their roster.
Even though they have Marc Andre-Fleury, it appears that the Golden Knights are still looking for a franchise player to build their team around. If they believe Erik Karlsson is their guy, they could potentially go all-in to acquire him.
Overall, Vegas seems like a very intriguing place that Karlsson could be interested in playing for. With an abundance of cap-space, an attractive location, and plenty of assets they could quickly bring in a few significant pieces to build a very strong team around Karlsson and Fleury for years to come.
What are your thoughts on these trade scenarios? Lets us know in the comment section below.