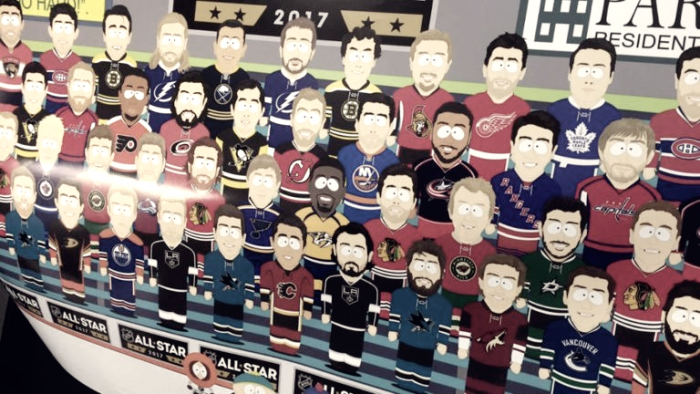 The new 2017/18 season began on Wednesday, October 4, 2017, and is now ten weeks old. Let's take a look at some photos and catch up with what happened this eighth week of NHL regular season action.
Here's NHL comic captions – Week 10 of the 2017/18 season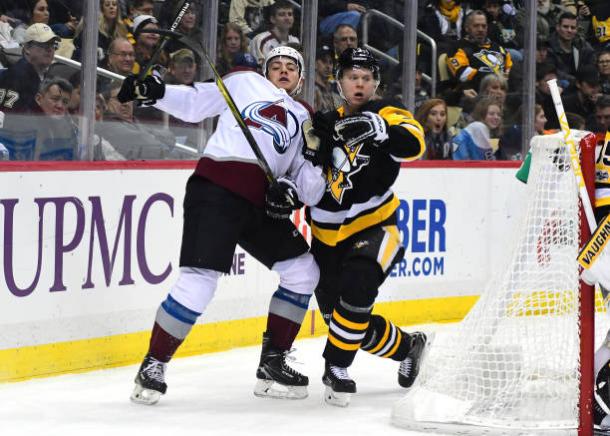 "Comeon, I'm the man I get to lead... we're never going to make it to Dancing with the Stars if we don't practice."
Colorado Avalanche defenseman Mark Barberio was a healthy scratch last week against Buffalo. Whenever you get a chance to defeat the defending Cup champs, it's very rewarding. Barberio scored at the 6:17 mark of the third period, and it held up, as the Av's inched by the Pittsburgh Penguins 2-1.
Of course, the victory would not have become a reality if it weren't for the efforts of his goalie Jonathan Bernier who stopped 39 shots.
The Penguins have been on a streak of poor games where they have only won two of six including a close game they stole from the Arizona Coyotes last night in the last 14 seconds.
It must be tough to be scrutinized every game being the defending Cup winner for the past two seasons, but the Pens are fighters, and never give up.
---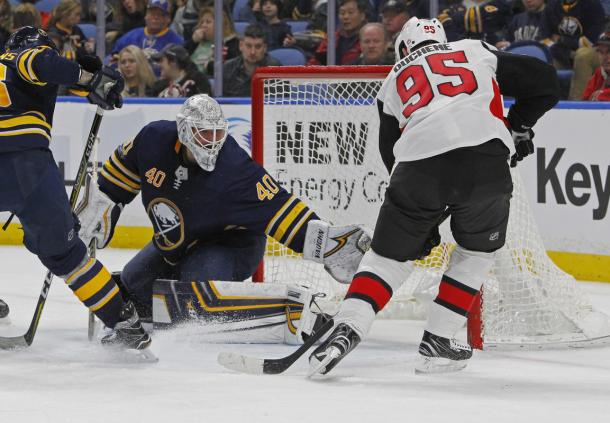 "No way, Duchene. You've only got two goals since being traded, this will NOT be your third." Robin Lehner, goalie - Buffalo Sabres
The battle of two teams going absolutely nowhere took place on December 12, 2017, in Buffalo. The Buffalo Sabres have been awful, and the Ottawa Senators not much better. The Buffalo Sabres' club managed to pull this one out 3-2, but after scoring three goals let Ottawa back in the game by allowing two goals.
The Sabres, losers of 13 of their last 16 games won this game and promptly went on to start a new two-game losing streak.
The Senators have all kinds of problems, including the rumors of the team interested in trading star defenseman Erik Karlsson. The Ottawa team had dropped 12 of 13 including this embarrassing loss to lowly Buffalo.
The Senators won the 2017 Winter Classic game against the Montreal Canadiens 3-0. So, perhaps things will improve for them.
Buffalo... not so much unless they consider trading Evander Kane. Right now, their season pretty much involves them showing up for games and hoping for the first-overall draft selection next summer.
---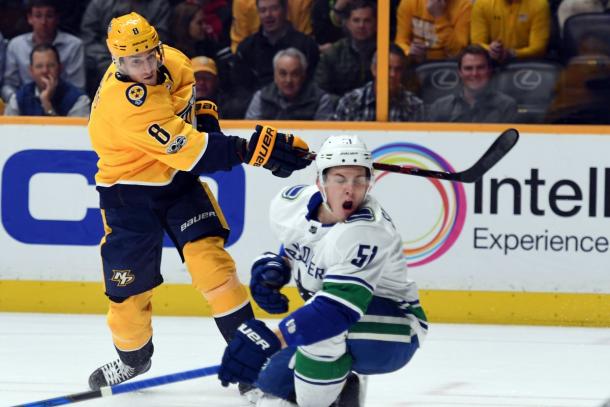 "Gee Kyle ever since you were traded you've turned mean... this one really HURT!" Troy Stecher, defenseman - Vancouver Canucks
The Nashville Predators are on a real tear of late, winning 16 of their last 20 games and find themselves in a tie with the St. Louis Blues for first place in the Central Division and the Western Conference as of December 17, 2017.
They are firing on all cylinders and any team who gets in their way is thrown aside mercilessly.
Newly acquired center Kyle Turris is fitting in nicely with the Smashville crew collecting four goals and 13 assists in 17 games. Anytime you can add a forward who scores a point a game, you're going to be in the win column more times than not.
In this game, it was almost over after the second period as the offensively dominant Preds took a commanding 4-1 lead. They never looked back and were led by two unassisted goals by P.K. Subban and a goal and an assist by Filip Forsberg.
Look for Nashville to be playing in the postseason again, and this time being able to get by the Eastern Conference finalist.
Acquiring Turris was a rock-solid move by GM David Poile, and it should pay dividends close to enough to be contending for that Cup of Lord Stanley's.