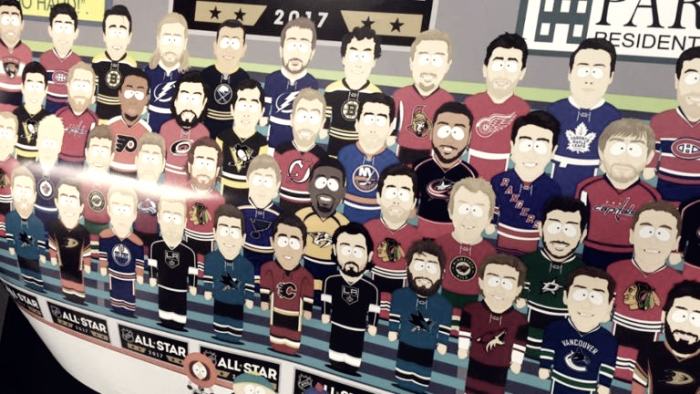 The new 2017/18 season began on Wednesday, October 4, 2017, and is now 11 weeks old. Let's take a look at some photos and catch up with what happened this 11th week of NHL regular season action.
Here's NHL comic captions – Week 11 of the 2017/18 season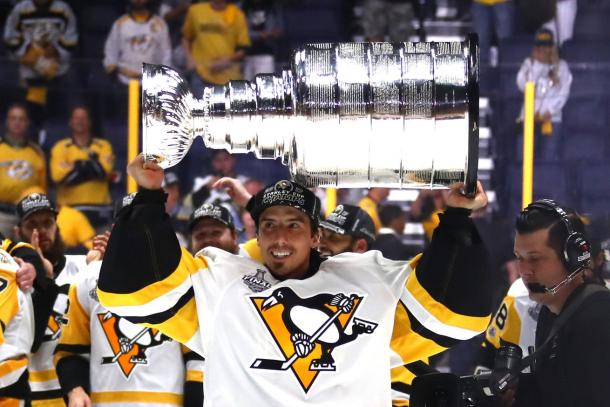 "Even though I'm playing in Vegas now doesn't mean I won't be doing this in a Vegas uniform in June... mark my words." Marc Andre-Fleury, goalie - Vegas Golden Knights
The play of the Vegas Golden Knights continues to amaze most everyone following the sport of NHL hockey.
This game which took place on December 14, 2017, pitted the new expansion team against the Cup champs for the first time ever. It also marked the first appearance of Marc Andre-Fleury against his former team.
It was just the second game back for Fleury who was sidelined with concussion issues on October 14, 2017.
A Hollywood script was almost needed to track this game. What drama... what excitement!
The Golden Knights seemed very much in control, as they squeezed by the Pittsburgh Penguins 2-1. Fleury was magnificent making 24 saves with a .960 save percentage.
James Neal planted his 15th goal behind the Pens' goalie Matt Murray, and Jonathon Merrill scored his first goal with the Vegas team to seal the game at the 8:17 mark of the last period.
The struggling Pens lost their 11th one-goal game, including three in a row. Not a good sign that the Pens will be there to attempt a three-peat of their Cup defense.
---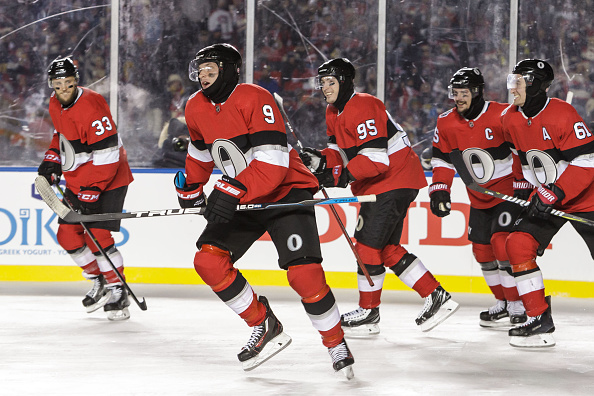 "In a game like this, we just gotta keep moving to avoid frostbite. I can't feel my toes, but it didn't stop me from scoring a goal." Bobby Ryan, left-wing - Ottawa Senators
The Ottawa Senators finally came out in the cold to get themselves out of a cold streak of losing games lately. This win should help, since they had lost 10 of 12 games prior to this game which was witnessed by 33,959 brave fans who survived the cold temperatures of 12 degrees and a wind chill factor of -13.
Turns out the Montreal Canadiens wound up being the colder of the two teams as they were shut out by the Senators' goalie Craig Anderson 3-0. The win marked Anderson's 40th career shutout, and it couldn't have come at a better time.
The Sens went back to their losing ways after this game and are currently on another three-game losing streak as of this writing.
This merely fuels the rumors that the Ottawa team will consider trading their All-Star defenseman, Erik Karlsson. He seems unhappy and recently was asked to formulate a 10-team no-trade list for team management.
---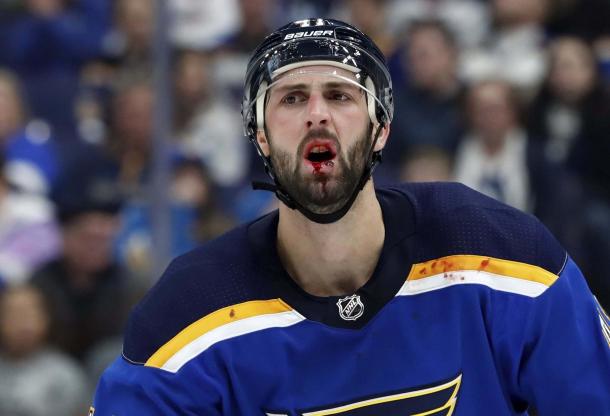 "So, I guess it's not bad enough that we were shut out 4-0, I have to get a stick in the face too?! I knew I should have gone to business school instead." Robert Bortuzzo, defenseman - St. Louis Blues
The entire Blues' team probably felt as bad as Bortuzzo felt after the Winnipeg Jets dispatched them on December 16, 2017, by a score of 4-0. The home and home series played in back to back nights saw the Jets recover from being shutout the night before 2-0 by the Blues.
The offensive-minded Jets got goals from Patrik Laine (16th), and Mark Scheifele (15th) to cruise to an easy win of Central Division rivals.
The Jets' goaltender, Connor Hellebuyck gathered the shutout, his second of the season, to up his record to 17-4-4. He has really helped this Winnipeg team this season.
---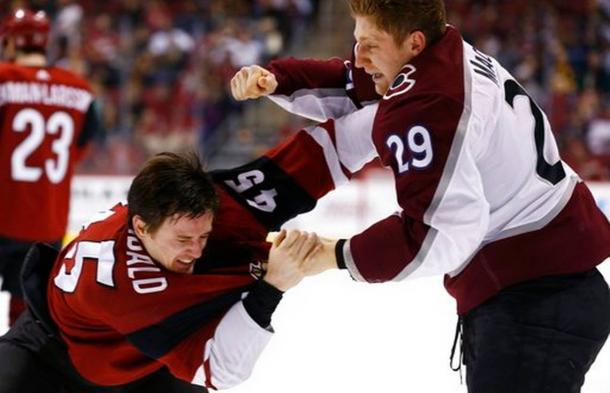 "Geez, Nate I was just trying to help my new teammate out, and there's no need to get carried away about it..." Josh Archibald, right-wing - Arizona Coyotes
The Arizona Coyotes not only lost the brawl in this December 23, 2017, contest they also lost the game... embarrassingly 6-2.
The Colorado Avalanche displayed some offensive fireworks when in the span of just 3:46 they tallied four goals to decimate the Coyotes in the middle frame.
This game wound up being Saturday night at-the-fights.
Two of the Av's goals in that span were power-play goals after the penalties were assessed to both teams. Zac Rinaldo hit Nate MacKinnon with a heavy, but legal check and Sam Girard went after Rinaldo to retaliate.
In defense of Rinaldo, he assumed that Girard was going to drop the gloves... which he didn't. Rinaldo sucker punched Girard and all hell broke loose.
Archibald and MacKinnon got fighting majors, but Archibald was definitely whipped in the fight. Rinaldo got a match penalty, which will cost him salary when the NHL looks at the tape of the fight.
The fisticuffs usually inspire a team, and it did just that for the Av's. The Coyotes were able to score two short-handed goals (their first of the season) both by center Derek Stepan, but it was all over for the hapless Coyotes.
Antti Raanta was chased (again) after the giving up three goals in the span of 3:16. His replacement, Scott Wedgewood fared no better, as he was scored upon 40 seconds later.
This was nothing but an early Christmas gift for the Av's. The Coyotes, after breaking their seven-game losing streak and showing some spunk the night before in an overtime win against the Washington Capitals 3-2, lacked any real effort and were easily beaten.
What everyone needs to watch for is the rematch in Denver on Wednesday night. The four-day layoff may cool down the tempers of the two teams, but the Coyotes NEED a win to show they won't back down from the Av's.
I'd get my bowl of popcorn and a cool one ready for this game.