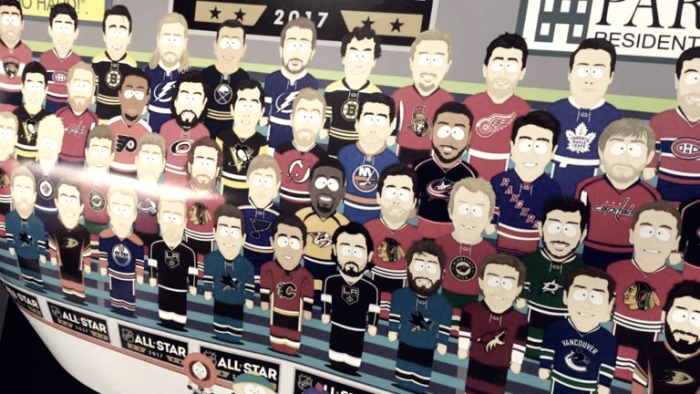 The new 2017/18 season began on Wednesday, October 4, 2017, and is now 12 weeks old. Let's take a look at some photos and catch up with what happened this 12th week of NHL regular season action.
Here's NHL comic captions – Week 12 of the 2017/18 season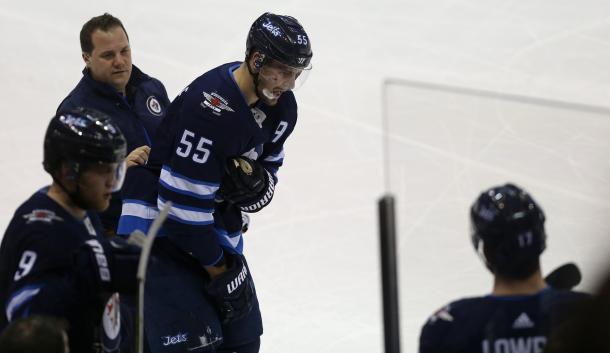 " Gosh... it feels like one of my ribs is sticking out! I'm not going to playing for a bit". Mark Scheifele, center - Winnipeg Jets
In this December 27, 2017, contest star forward Mark Scheifele was injured and will be out for six-eight weeks with an upper-body injury.
The Winnipeg Jets still managed to get by the Edmonton Oilers 4-3 to further frustrate the once powerful Edmonton club.
The Oilers who had won four straight before this game went on after this loss to lose two more games, including a whitewash from these same Jets by the score of 5-0.
That brings the Oilers' disappointing record this season to 17-19-3. A far cry from last season's 19-13-7.
Scheifele's absence will hurt the Jet's attack, as he was having a great season so far with 15 goals, 23 assists in 38 games. It will be tough replacing his point-a-game output.
But, the Jets kept rolling along full power winning the next two games against the New York Islanders and the Edmonton Oilers even without their star center.
So, who picked up the slack?
Kyle Connor and Blake Wheeler, that's who. They both scored a goal in each game, and that will need to continue at that pace if they want to hold on to their thin one-point lead on the pesky Nashville Predators.
---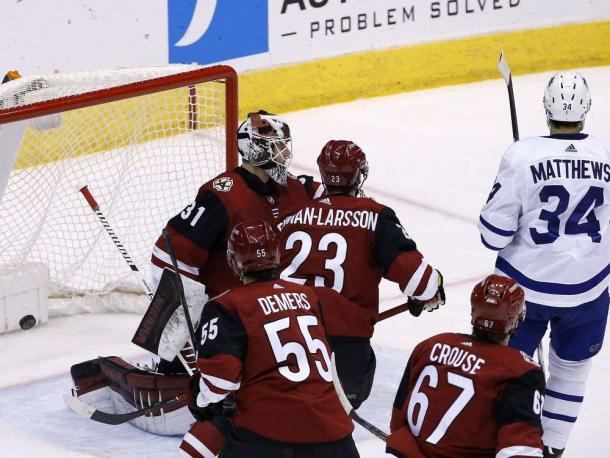 "Oliver, Jason, Lawson... not one of you could have stopped him from getting a shot on goal? Geez..." Scott Wedgewood, goalie - Arizona Coyotes
This December 28, 2017, game was so typical of the poor play exhibited thus far this season by the Arizona Coyotes. Giving the Toronto Maples Leafs a three-goal lead, only to get two back in the first period was hopeful, but not effective.
The Coyotes managed to allow three unanswered goals again in the second period... not a good omen. The three goals happened during a span of just over six minutes, including two by Patrick Marleau. His second goal occurred just 10 seconds after a William Nylander tally.
This writer actually attended this game, and to put it bluntly left after the second period in pure disgust.
It certainly showed that the rested Maple Leafs who hadn't played for five days were ready, willing and able to dispatch the hapless Coyotes who had played in Colorado the night before coming away with only their ninth win of the year.
Momentum... at least the winning variety has eluded this Desert Dogs' team most of the season.
With zero chances of making the playoffs, it may be time to play the young players down in Tucson and see if they can inspire this team.
Nothing so far has worked.
The most obvious downfalls of this game were the hurtful turnovers by Oliver Ekman-Larsson and Derek Stepan (which was a shorthanded tally). Both led to a Toronto score and for veterans to make mistakes like that... well, how do the young players learn from that?
Another striking statistic which defines the fate of the Coyotes' season is that within the top 10 players with the worst +/- numbers, there are six players wearing the Arizona uniform.
In fact, OEL leads the entire NHL in the worst +/- statistic with an awful -32. That won't win them too many games.
And in fact, it hasn't. Nine to be exact.
And, how long can GM John Chayka keep denying that Ekman-Larsson will be traded? It becomes necessary to also evaluate how long OEL will put up with being on a losing team. He may request a trade.
---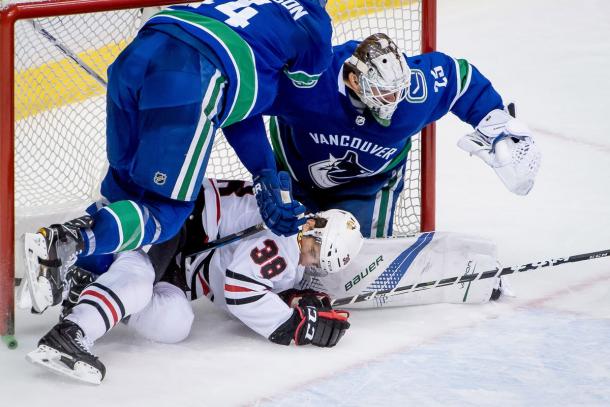 "OK, there's only so much room in MY crease! It's hard enough trying to keep the puck out, but two bodies is ridiculous!" Jacob Markstrom, goalie - Vancouver Canucks
The Chicago Blackhawks had four days off before this contest which usually means they should be rested... maybe they were overrested?
They played like they needed another day off in this game.
The Vancouver Canucks trio of Sam Gagner (2-g, 1-a), Thomas Vanek (2-g, 3-a), and Brock Boeser (1-g, 3-a) were a three-player wrecking crew who demolished any hopes the Blackhawks may have had to pull out a win in this one.
Goalie Jeff Glass is filling in admirably, but he's no Corey Crawford. Until Crawford is back in net, the Blackhawks may have a tough road to traverse back to the playoffs.
Right now the Blackhawks reside in sixth place of the Central Division of the Western Conference, just one point ahead of the Colorado Avalanche in last place.
They need to make a move and fast. Their schedule shows that they have eight of their next 10 games at home where they are an outstanding 10-5-2.
To make themselves relevant and on the road to the playoffs may mean they need to win at least seven of the 10 home games to get the job done.
Without Crawford, that may be tough, especially since his return status is unknown at this time. Add in that forward Artem Anisimov is also lost for an undisclosed period of time, and the Blackhawks outlook begins to look dismal... but don't count them out.
With the talented (and expensive) duo of Patrick Kane and Jonathan Toews, anything is possible. They now have a half-season to show their worth and carry this team to the Promised Land.