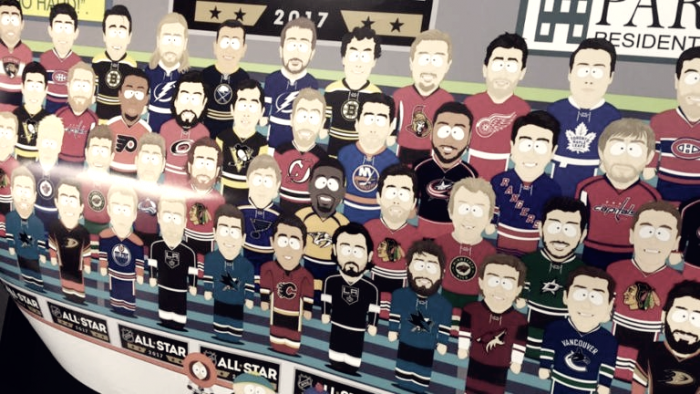 Here's NHL comic captions – Week 14 of the 2017/18 season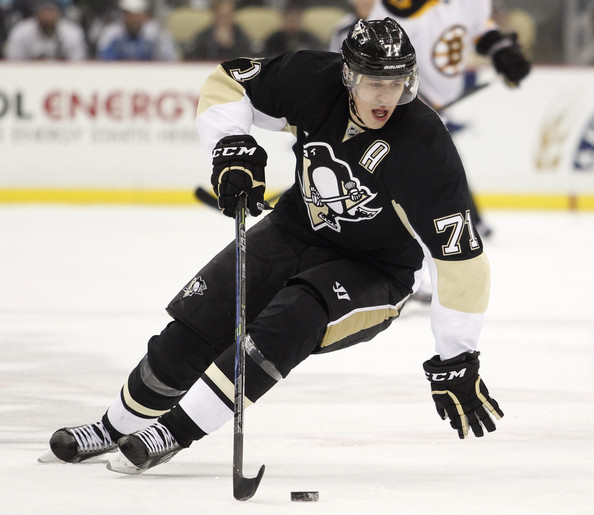 "How does that song go? CAN'T TOUCH ME..." Evgeni Malkin, center - Pittsburgh Penguins
It would seem perfectly logical that no opposing player CAN touch Evgeni Malkin. In this game, he added two goals and an assist in leading his Penguins to a squeaker of a game against the tough Boston Bruins on January 7, 2018.
The Pittsburgh Penguins looked in control after the Bruins scored the first goal and then scored three unanswered goals to take a commanding 3-1 lead in the initial stanza.
Nothing unusual here with Sidney Crosby assisting on two of the goals.
BUT... the Bruins came storming back with four straight goals in less than ten minutes to make it a game. What was once a two-goal deficit suddenly became a 5-3 Boston lead.
A key goal came with just four seconds remaining in the second period by none other than Mr. Malkin, cutting the lead in half 5-4.
As it turned out the Pens scored another goal at 2:54 of the third to tie the game at five.
Overtime prevailed... and so did the Penguins. Malkin struck again to show he is a very clutch, go-to player.
---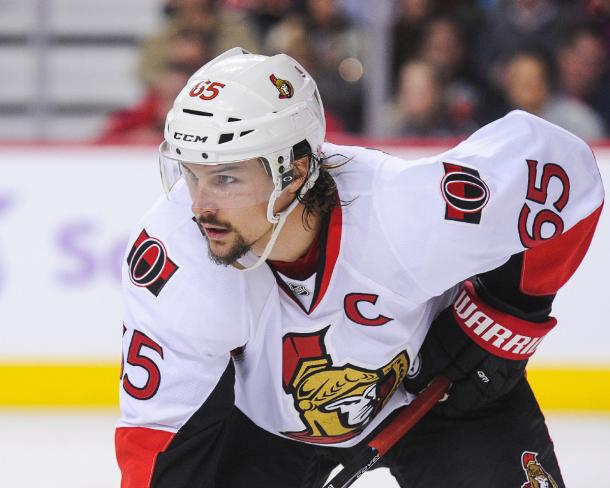 "Another embarrassing loss 8-2... wonder when I'll get traded to a team who actually knows how to win.," Erik Karlsson, defenseman - Ottawa Senators
The Ottawa Senators don't like their arena situation and certainly don't like the way their team is losing games on a regular basis.
They have had a seven-game, five-game, and four-game losing streaks to show they are just not playing well.
Chicago flat out took it to them in a game which showed that the Chicago Blackhawks are trending up (winners of five of their last eight) while the Sens are trending down.
Patrick Kane took on the one-man wrecking crew job in this game collecting one goal, four assists to demolish the Ottawa club single-handedly.
Nick Schmaltz added two tallies and an assist to put salt in the wound.
Erik Karlsson is one talented player, and it will be intriguing to see if he stays in Ottawa or moves on elsewhere.
In any case, this game was not one of Karlsson's favorites, and he may be seeking to get on a team where he can win. So far, nothing new to report on the trade front.
---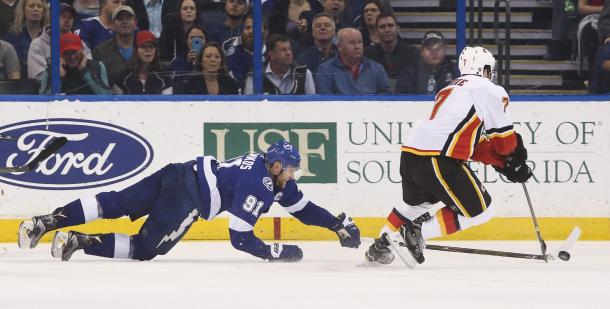 "This is a stretch... we've lost four of eight? What's up with that?" Steven Stamkos, center - Tampa Bay Lightning
The Tampa Bay Lightning are indeed proving to be vulnerable after all. Coming off a seven-game winning streak, they are back down in Earth's atmosphere again, losing five of 12 of late.
Whereas the Calgary Flames are well... on fire lately. Winners of six straight have propelled the Flames to third in the Pacific Division, just one point behind the second place Los Angeles Kings with 52 points.
It was all Calgary in this January 11, 2018, contest, as they cruised to a 5-1 win.
Tampa's schedule will be a challenge after they get back from their mandatory five-days of rest. They play the amazing Vegas Golden Knights on January 18, 2018, and the go on a grueling eight-game road trip sure to challenge their core of being the top team so far this season.
They will play some teams who will be gunning for them. They face the Chicago Blackhawks, Nashville Predators, Philadelphia Flyers, and Winnipeg Jets who are all playing great hockey of late.
This road trip may show if the Lightning are a sure-fire, legitimate Cup contender come spring.
---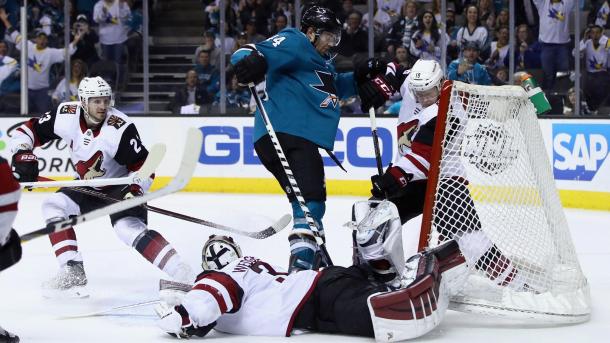 "Wait, our guy gets pushed into the net which knocked it off the moorings, and the goal is good? We just can't buy a break." Scott Wedgewood, goalie - Arizona Coyotes
Again the Arizona Coyotes had some very unfortunate things go down in this game. The first period was a like a "river hockey game'" as described by head coach Rick Tocchet.
The six goals scored by both teams in a span of 8:08 was the highest offensive output by any two teams in that time span this season. To say defense was not a premium was an understatement.
But, the same flaws which have knawed at the Coyotes' lack of success this season struck again. They gave the San Jose Sharks a goal at the 17:07 mark of the second period, putting them down a goal late in the period.
It seems like a broken record, but allowing the opposing team to score late in a period is not a formula for success.
The Coyotes could not get back on a rush by Joonas Donskoi with Coyotes' goalie Scott Wedgewood coming way out into the slot to play the puck, it deflected off Donskoi's stick up and over Wedgewood and floated into the empty net... 4-3 Sharks.
To their credit, they did storm back to take a one-goal lead with two goals by Oliver Ekman-Larsson and Josh Archibald within 2:50 of the third period.
BUT... as has been the case they falter near the end of a period, and they pay the price. With just 16 seconds remaining to a victory, it was not to be.
This was their 13th one-goal loss this season, and that hurts.
Tough break for sure... but very typical of the luck the Desert Dogs have experienced this awful season.
Then, in overtime, the Coyotes seemed complacent enough to try and possess the puck without much of an offensive effort to score. It has hurt them before and this was no different.
The winning goal was contested but upheld when goalie interference was ruled out even though Christain Dvorak was shoved into the crease knocking the net off the moorings.
As previously mentioned, the Coyotes can't get a break, and even calls like this seem to always go against them.
That's what happens when you lose lots of games, the calls just don't go your way. You're the last place team in the NHL, you take your lumps and show up for the next game.
Which by the way will be a return match-up against the same Sharks in Arizona Tuesday night.
If the Coyotes can find a rabbit's foot or any other symbol of good luck they should maybe consider using it.
So far if it weren't for bad luck, they'd have NO LUCK AT ALL!