 The Pittsburgh Penguins have acquired Ottawa Senators forward Derick Brassard in a three-team trade also including the Vegas Golden Knights.
The deal took the better part of Friday to complete after the original version was rejected by the NHL and involves six players and three draft picks in total after being re-worked.
Penguins get center help, offense in pursuit of three-peat
In addition to acquiring Brassard, the two-time defending Stanley Cup champions picked up prospects Vincent Dunn from Ottawa and Tobias Lindberg from Vegas as well as a third-round pick in this year's Entry Draft.
Brassard has had a strong season with the Senators, tallying 18 goals and 20 points in 58 games. The former New York Rangers forward is battle-tested come playoff time after several runs in New York and Ottawa.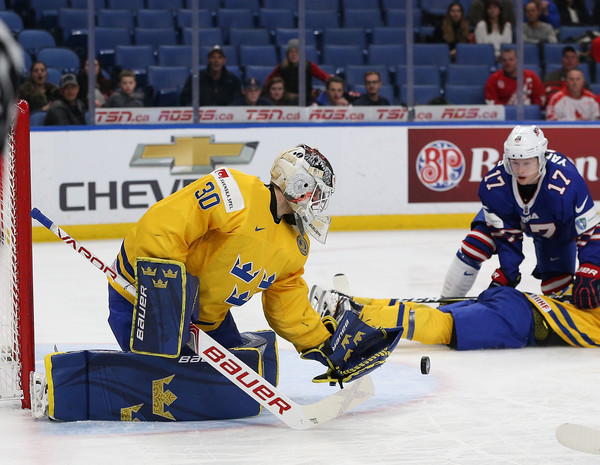 Senators acquire picks, youngsters as they start rebuilding process
Ottawa received defenseman Ian Cole and highly regarded goaltending prospect Filip Gustavsson from Pittsburgh in addition to their first-round draft pick, recouping their pick back they gave away in the Matt Duchene trade.
Gustavsson is just 19-years-old and led Sweden to the silver medal at last month's World Junior championships, named the tournament's top goalie with a 1.81 goals against average and .924 save percentage in six games. With current goalie Craig Anderson 36, he looks to be Ottawa's netminder for the future.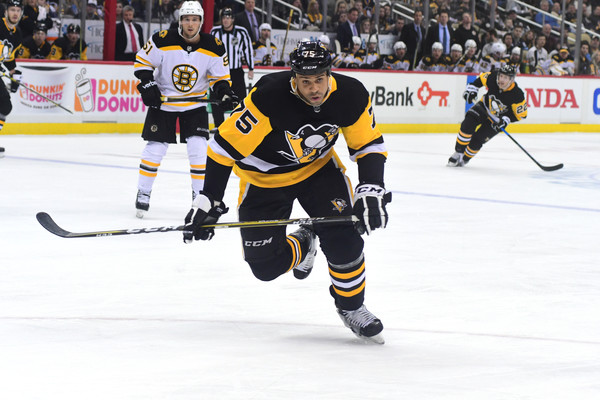 Golden Knights get grit, pick as they head for the playoffs
Vegas picks up Ryan Reaves and a fourth-round pick from the Penguins as well as retaining 40 percent of Brassard's salary as they look to the stretch drive and playoffs in a remarkable first year for the franchise.
Although he hasn't had a strong offensive season with just four goals and four assists in 58 games, Reaves was seeing just five-to-six minutes of ice time a night. He gives the expansion franchise a physical presence on one of the Golden Knights' bottom two lines.
Give us your take on this trade. Let us know in the comments section below.