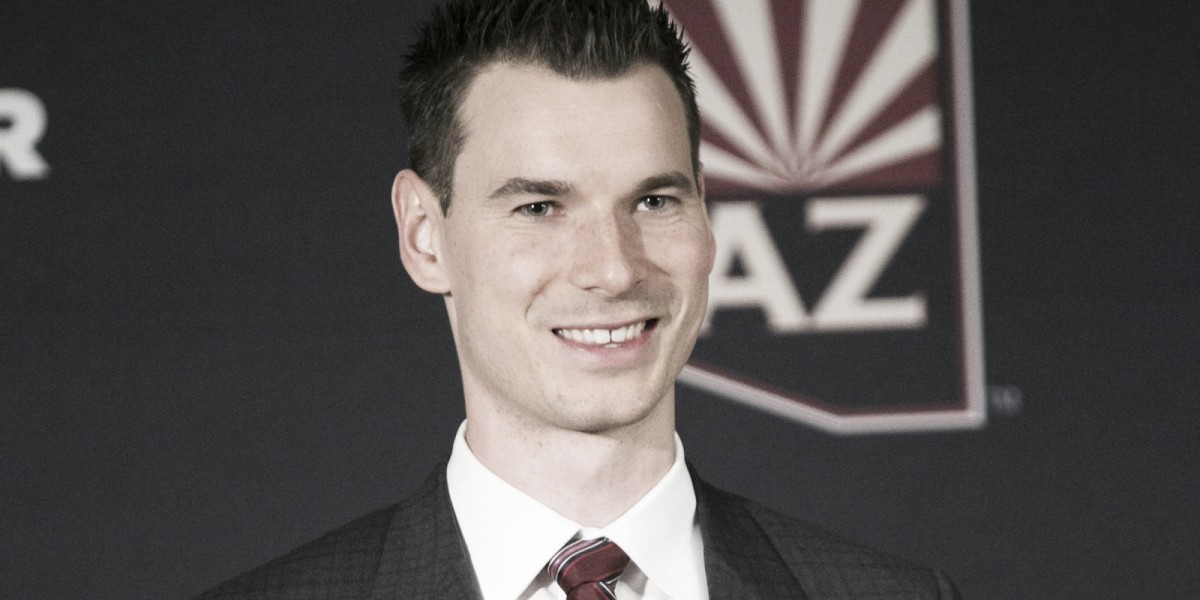 Arizona Coyotes' General manager John Chayka may have made a lot of calls and took a lot too, but in the end, he decided to nix any big trades... for now.
Chayka may have planted seeds for future deals
As the NHL GM's wheeled-and-dealed to make trades, Chayka could have laid the groundwork for future deals around the NHL Entry draft as he did last summer.
He was able to land Niklas Hjalmarsson, Derek Stepan, Antti Raanta and Jason Demers, to name a few.
Will he be able to duplicate such an effort this summer?
Hard to tell... but he is still on a mission to continue to improve the Coyotes as much as possible.
Whether that means trading such popular players as Oliver Ekman-Larsson or Max Domi, is still an unknown.
There were numerous rumors that the Ottawa Senators were going to unload their franchise player Erik Karlsson, but it didn't happen. Again, over the summer that whole scenario may be re-addressed.
The same holds true for the Coyotes thinking of trading OEL, or Domi. Ekman-Larsson will be a free agent July 1, 2019, and Domi's entry-level contract expires July 1, 2018.
Chayka commented on future trades:
"It was a very busy day, of course, like everybody," Chayka said Monday afternoon. "I tried to be proactive and I tried to come up with some creative solutions to try to facilitate a deal that could work for everyone and to get something done ... I made a lot of calls and took a lot of calls and looked at a lot of different scenarios to build our group. Really what it came down to is this group has shown a lot of progress and we wanted to allow them to continue to grow."
He added: "We need some impact players here and if you're looking to get an impact player via trade, it's a lot easier in the summer. The supply is higher just because there are 30 teams willing to move players as opposed to just the handful that are moving players now."
What are the Coyotes' needs?
There's lots to improve upon with this team. Just look at the statistics, which never lie.
They rank dead last in the NHL in scoring with a dismal 2.4 goals per game. To improve upon this, either the young forwards like Brendan Perlini, Christian Fischer, Max Domi, and Clayton Keller need to find the net more often, or they will need to go out and find players who will.
Of the four players listed above, Keller may be the one who stands out as having the best opportunity to hit that magical 25-30 goal season so sorely needed by the Arizona meager offense.
With 20 games remaining, Keller has 17 goals, which leads the team. Perlini is right behind him with 16 goals, and then Fischer with 13 goals shows that there is hope that a couple of these young players will break out as an offensive weapon needed to pile up wins.
When you compare the scoring of a playoff-bound team such as the Boston Bruins to the Arizona Coyotes, it becomes clear that the forwards on the Bruins outscore the forwards on the Coyotes by a 170-113 margin.
Scoring isn't everything, but tell that to the NHL-leading scoring team, the Tampa Bay Lightning. They average 3.54 goals a game and look to be a Stanley Cup contender this season.
Defense has improved and needs to be emphasized
Currently, the Coyotes defense has improved and is in 26th place in the league, allowing 3.23 goals a game. The issue lies in their goals for vs their goals against differential. At a -53, that must be turned around for them to even think of playoff contention.
The team addressed that recently in acquiring a quality backup goalie in Darcy Kuemper from the Los Angeles Kings for Tobias Rieder and former backup goalie Scott Wedgewood.
Injuries have hit the defense severely with Hjalmarsson being out and only playing 36 of the team's 62 games this season. Then Raanta missed numerous games to really hit the defense's capabilities.
So, Chayka may look for another piece to the puzzle on the blueline to keep more pucks out of his team's net. He's set in the net, and that is a good feeling going forward.
Will Rasmus Dahlin become a Coyote?
Rasmus Dahlin will be the prize of the 2018 NHL Entry draft, and he could possibly be drafted by the Coyotes. He is the hands down overall number-one pick according to most publications and would look good in a Coyotes' uniform.
BUT... the Coyotes have rotten luck in the lottery ball drawing, and maybe their time has come to get lucky. They certainly could use his skillful game and terrific skating and stick handling abilities.
Any team can.
While winning the draft lottery is certainly not anything but luck, Chayka needs to address the weaknesses that his team has displayed the last five seasons where the playoffs have not happened in Arizona.
Is this team ready to break out and actually perform like all their loyal fans always hoped they would?
Adding a Dahlin would certainly make life easier for everyone.
Having Chayka work some more magic this summer seems to be more of a sure thing. The team has assets beyond most and has the largest cap space in the NHL. At this point, deals should be made or the team will continue to flounder at the bottom of the standings.
Trades, free agent signings need to be done.
This team NEEDS to win!
What do you think about the Arizona Coyotes trade deadline moves? Did you expect more action? Let us know in the comments section below.