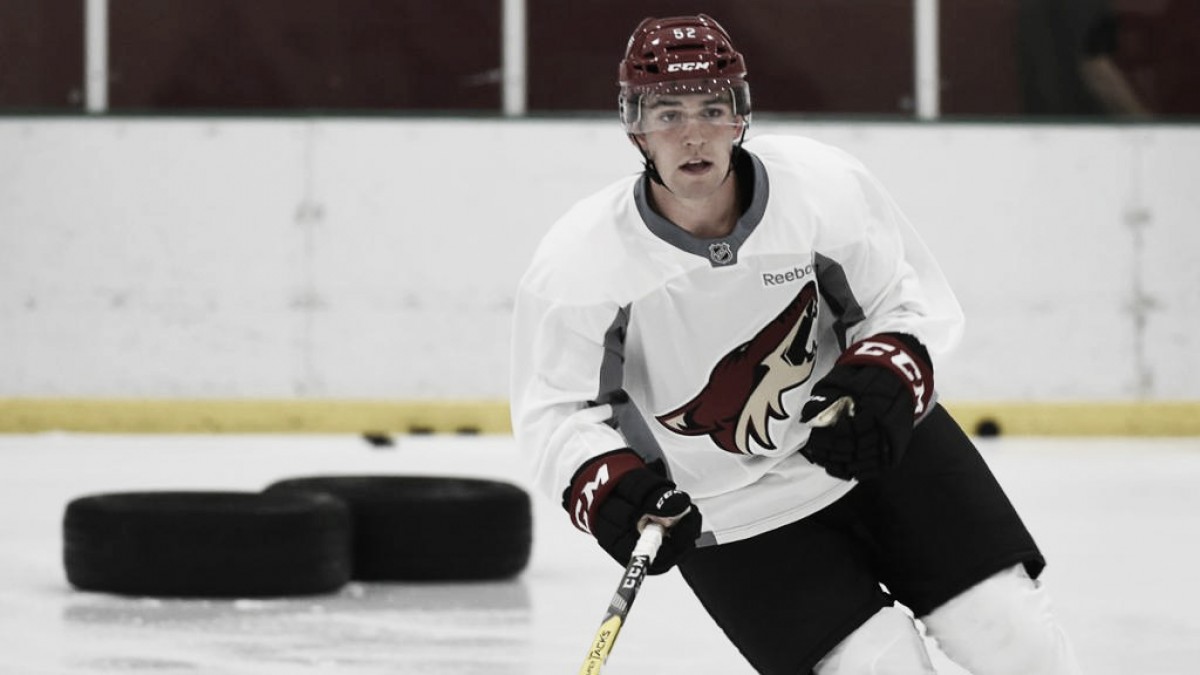 Tyler Steenbergen.
Remember that name. He was just signed to a three-year entry-level contract by the Arizona Coyotes after starring with the Swift Current Broncos of the WHL.
You may have heard about Steenbergen recently when he scored the winning goal for Canada at the recent World Juniors. He was held scoreless until that very timely tally to give the gold to his home country.
This kid can put the puck in the net
How about 120 goals, 125 assists for 245 points and 93 PIM in 262 career games with Swift Current?
That's the type of scoring the Coyotes desperately need.
Steenbergen was selected in the fifth-round of the 2017 NHL Entry Draft, and may still be an unknown to many hockey fans. The Coyotes' fans will be able to get to know him next season as he will be playing at the AHL level for the Tucson Roadrunners.
Per Gavin Lee of prohockeyrumors.com Steenbergen may not be armed with any one standout skill, but he always seems to be in the right place at the right time and can get off his shot quickly even while pressured.
In other words, he knows how to score, and set up his line-mates.
His size may be a detriment
At just 5'10", 187lbs some may say he is too small for the NHL, but Steenbergen will need to prove his critics wrong by performing at the NHL level along with others his size.
Clayton Keller, his soon to be teammate comes in at the same height, but 17lbs lighter than Steenbergen, yet he is holding his own with 17 goals, 29 assists in 65 games this season.
Another example would be Johnny Gaudreau of the Calgary Flames who is a real diminutive player who is just 5'9", 157lbs soaking wet. Yet he is a premier NHL player with 20 goals, 54 assists in 67 games this season.
What these smaller players may lack in size is made up by their incredible speed.
The Coyotes already have quite a bit of speed, although they traded speedster Tobias Rieder to the Los Angeles Kings before the trade deadline.
A player like Steenbergen would add to the team's great speed and if he has a nose for the puck with a great shot, any team values that in a player.
It will be interesting to see how well he does next season in Tucson.
Brayden Burke also signed
Brayden Burke was also signed to a three-year entry-level contract. Burke has been playing in the WHL as well with the Moose Jaw Warriors.
He too can really become a good NHL scorer, but more of a playmaker. He tallied 85 goals with an amazing 253 assists in the WHL over 238 games played. That's a superb 1.42 points a game.
So, he can be a game changer to keep an eye open for towards the future on the Coyotes. It hasn't been determined at this time if he will join Steenbergen in Tucson next season. With a duo of offensive players like them, the Roadrunners should be able to score often.