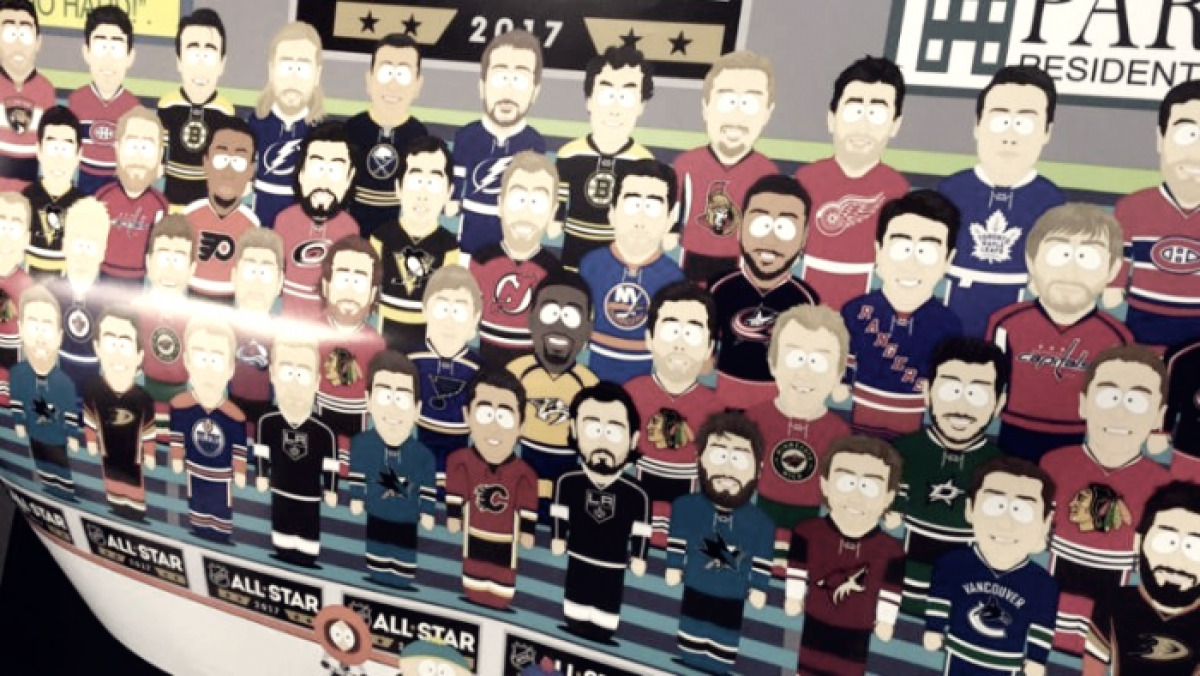 Here's NHL comic captions – Week 22 of the 2017/18 season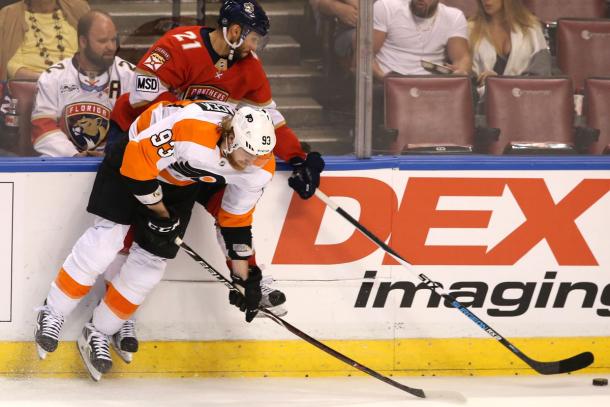 "That's impressive Jakub that you can check me with your posterior, but I can still reach the puck" Vincent Tracheck, center - Florida Panthers
The Florida Panthers have gained some respect in the Atlantic Division and were on a roll when they took down the Philadelphia Flyers to gather their sixth straight win at the time.
In doing so they extended the Flyers' losing streak to three games, and in fact, they lost two more after this game to really go into a tailspin.
The resurgent Panthers have acted like kitties up until the All-Star break and have since gone 15-3. That puts them in a good position to overtake the Columbus Blue Jackets who presently hold down the last wild-card playoff spot.
The Florida club has three games in hand on the Blue Jackets, and trail them by just two points and are behind the New Jersey Devils by three points.
Anything can happen in this fight for the wild-card, but one must admit the Panthers are playing some excellent hockey.
In this March 4, 2018, contest won by Florida 4-1, Evgeni Dadonov tallied two goals to pace the Panthers and Aleksander Barkov collected his 25th goal to go along with an assist to decide matters for Florida.
The ageless Roberto Luongo made 39 saves to ensure the victory.
The Panthers are growling loudly and they want a playoff spot after only two appearances since the 2011/12 season.
---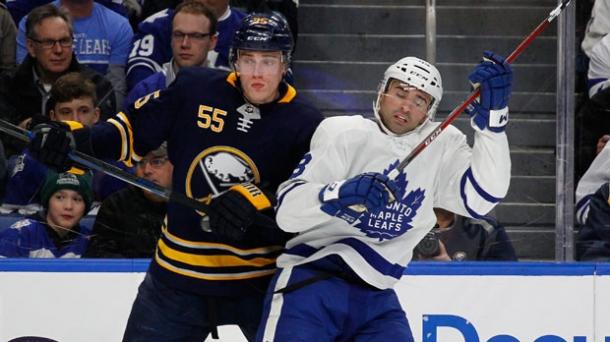 "Come on now Nazem, this is no time for a nap" Rasmus Ristolainen, defenseman - Buffalo Sabres
The Toronto Maple Leafs thought they'd catch the lowly Buffalo Sabres napping, but they were mistaken. So much so that it cost them their fourth straight loss at the time.
In this game, the Sabres were as sharp as... well as a sabre as they thumped the Leafs 5-3 for just their 21st win of the season.
Chad Johnson in net had a lot to do with this victory.
Of course not having to face the likes of Auston Matthews could have helped just a wee bit too. Johnson stopped 38 shots while his counterpart Frederick Andersen had to contend with just 24 flying pucks towards him, with five getting past him.
The Sabres are without their star player Jack Eichel who fell to injury on February 10, 2018, when Buffalo's star forward collided with the Bruins defenseman Matt Grzelcyk during the first period, falling backward onto his legs. In the process, Eichel's right leg twisted awkwardly into the end boards.
No Eichel for 4-6 weeks. OUCH... why else struggle with watching the Sabres if not to see a talent like Eichel play?
---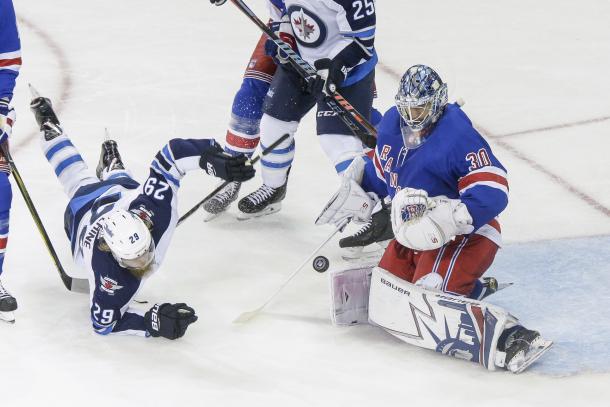 "I may not be able to score on my stomach Henrik, but I'm working on it" Patrik Laine, right-wing, Winnipeg Jets
What more can one say about the super talented Patrik Laine? He will more than likely succeed Alex Ovechkin as the most prolific scorer in the NHL.
In this contest, the Jets rode their superstar's talents winning 3-0, and get this... Laine had his entire team's total tallies in the game! He's beyond phenomenal and had nine (that's not a misprint) goals and one assist in his last five games up to this point.
He currently has notched his 40th goal of the season in a loss to the Flyers last night.
The second-year forward still has another year left on his entry-level contract, but can you imagine the hefty contract they will need to put in front of him to sign when negotiations begin?
Memo to Jets' owner Mark Chipman: get your checkbook ready dude, this player will demand and deserve a huge pay hike.
With goals like this, Laine has joined the upper echelon of premier scorers.
---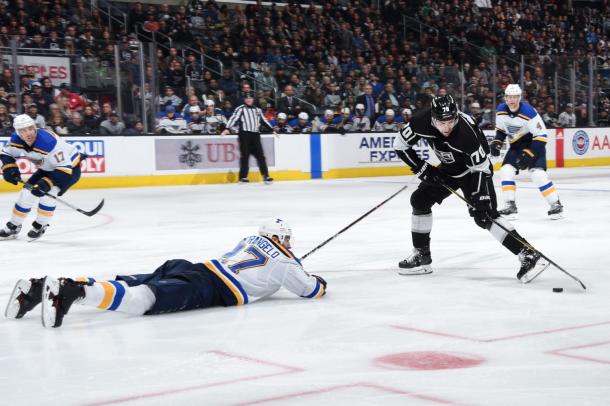 "Perhaps I should have my body turned the other direction to block this shot." Alex Pietrangelo, defenseman - St. Louis Blues
The St. Louis Blues had been in a funk for quite a while lately, losing seven straight from February 11 to February 27, 2018.
It was time for them to wake up, and boy did they in this game last night in L.A. They handed the Los Angeles Kings their worst loss all season, trouncing them 7-2.
Jaden Schwartz who has tallied seven points in his last five games led his team with one goal and two assists.
Captain Alex Pietrangelo did it all. Blocking shots as pictured above, scoring a goal and an assist, and coming in with a +5 rating in 25:13 minutes of play.
There is no better antidote for losing than going out and beating a good team by five goals. The next best feeling is to chase a quality goalie like Jonathan Quick to the bench after scoring four goals in the first two periods.
The problem for the Kings was Quick's replacement wasn't any better... in fact, he was worse. Jack Campbell allowed three goals on just 14 shots to make the game one the Kings would rather forget.
This game was important for playoff implications and they both are fighting for a spot in the top-eight. The Blues trail the Colorado Avalanche by three points and the Kings are one point back.