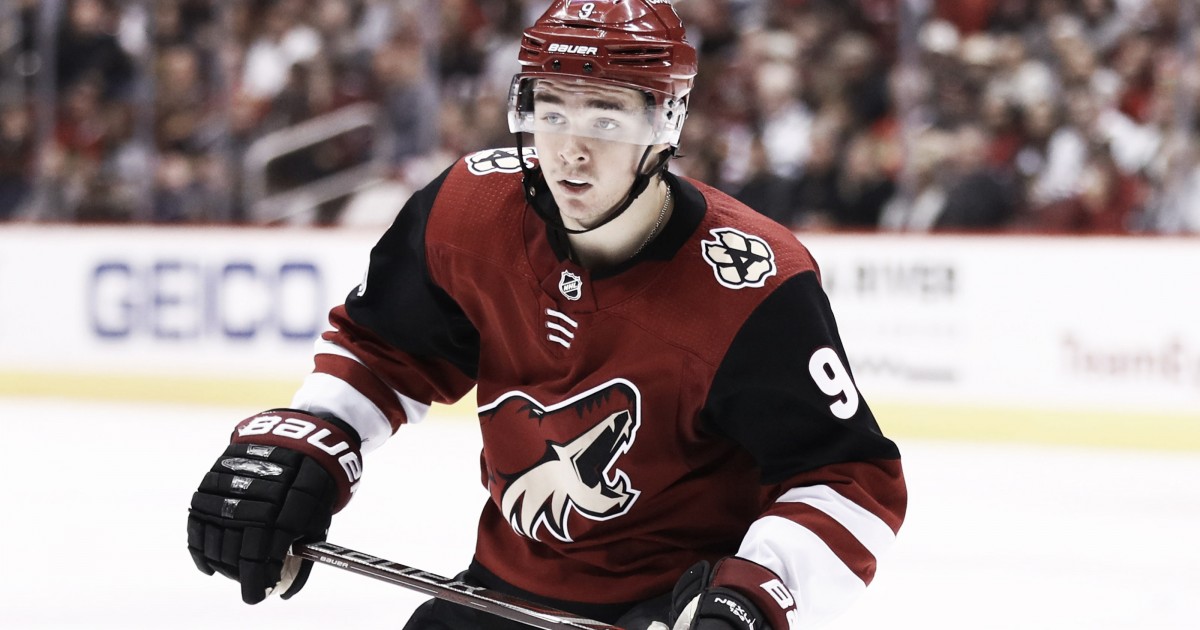 Clayton Keller of the Arizona Coyotes passed Peter Mueller's team record of 54 points set in the 2007/08 season for a rookie... and he's just getting started.
To say Coyotes' fans are excited about the future of the young 19-year-old center is an understatement.
What Keller brings to the Coyotes
His playmaking abilities are off-the-chart. His speed blends in well with the already swift team. He takes in information like a sponge, and according to head coach Rick Tocchet, he spends lots of time reviewing video to see how to improve his game.
He likes to image his game to that of Patrick Kane, and so far he's doing well with that. He may not reach Kane's 72 points he acquired in his rookie season back in 2008/09, but he is working on it.
The seventh overall selection by the Arizona Coyotes in the 2016 NHL Entry Draft has really turned heads around the NHL. No doubt he will be in the running for the rookie-of-the-year voting, but it seems that Mathew Barzal of the New York Islanders has that locked up with 19 more points than Keller.
Keller brings excitement to the Coyote's attack, and he has displayed passing skills on the power play which has helped the team's anemic offense. He has six power-play tallies or 29 percent of his total goals. He also has added 12 power play assists to the 37 he's totaled.
In other words, he's a valuable special teams asset that will only continue to improve as time moves forward.
Can you imagine how good this kid will be in upcoming years?
Keller's progress has been sensational. In his last five games, he has two goals, five assists and is finishing the season well. There was a spell not long ago when he was in a scoring drought from the middle of last month until the beginning of this month.
But he bounced back, as good scorers do and is currently on a roll, scoring four goals and nine assists in March... so far.
When you watch his play it brings to mind just how good he can be in the upcoming years in the NHL.
Can he possibly be as talented a player as a Patrick Kane, his idol? Only time will tell and being just 19-years-old means he has plenty of time to work out the details.
He is now just one goal short of the Coyotes' rookie goal-scoring record set by Peter Mueller in the 2007/08 season when he gathered 22 tallies.
With eight games remaining it's certainly a good possibility that Keller will break that record. A 60-point season is now within reach for the young man who grew up in Chesterfield, Missouri and played for the St. Louis Jr. Blues at the ripe age of 12.
He's come a long way since then, and he has more roads to his NHL success opening every time he scores like this.
For the Arizona Coyotes, Clayton Keller IS their future, and he can become a dominant offensive player for next decade and beyond.
He's that good.
What do you think of Clayton Keller's first season in the NHL? Let us hear from you in the comments section below.