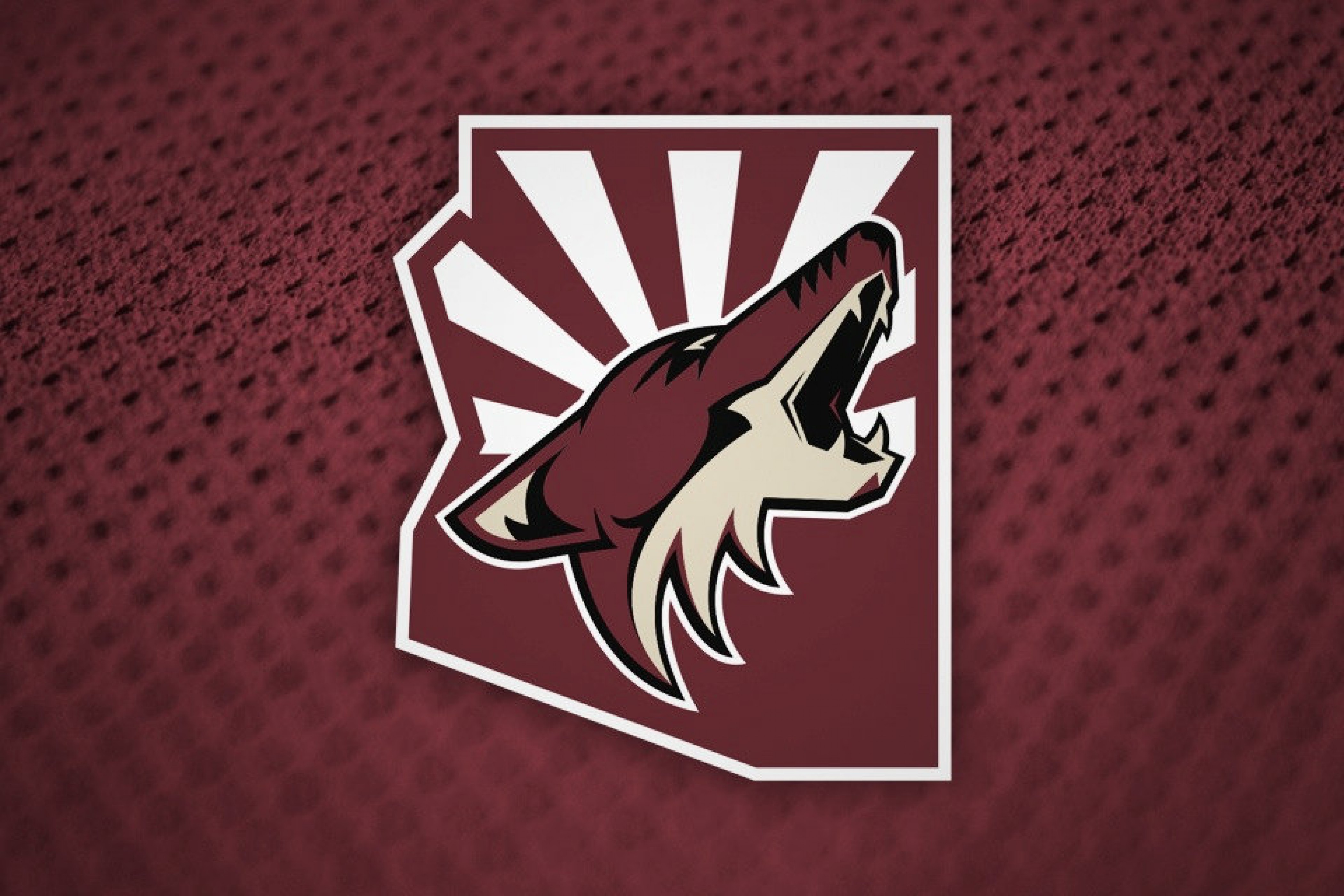 Last night was the last game of the season for the 2017/18 Arizona Coyotes. They wanted to end the season with a win in front of their sellout crowd for the season finale but the Anaheim Ducks wanted no part of it. They failed to qualify for the playoffs for the sixth straight season but looked like a playoff team all of 2018.
They have turned things around
Since 2018 started the Coyotes have played 41 games, and have improved to a 20-14-7 record good for 47 points. So, doing some quick math that means over the first 41 games they only tallied 23 points.
That was their downfall.
A seriously flawed first half of the season was not what they expected. They didn't get their first regulation win until game 21. You just can't make the playoffs with a mediocre performance like that.
Yet, there is room (and lots of it) for next season to be a complete turnaround... ala Colorado Avalanche.
In fact, they've already started down that path by playing playoff level hockey the last half of the season. Showing a .573 point percentage puts them right up there with the playoff qualifiers this season.
What has been the difference?
Playing Rick Tocchet system. It took time but the team is all aboard playing the way the head coach wants them to play. The adjustment period ended... when they beat the Calgary Flames handily 4-1 on April 3, 2018. They pretty much eliminated the Flames chances of getting to the postseason.
Antti Raanta has been fantastic. The team showed their appreciation by extending him a three-year $12.75 million contract to remain in the desert. He had earned the team a point in 20 of his past 25 starts since January 4, 2018 (not including last night's game). During that time he has sported an NHL-best 1.83 goals-against average (GAA) and a very respectable .942 save percentage (SV%).
The young prospects are playing great hockey. Clayton Keller has 23 goals and 65 points. Christian Fischer has 15 goals. Brendan Perlini has 17 tallies. Even Max Domi who had a terrible first half has emerged being third on the team in scoring with nine goals and 45 points, including eight points in his last six games.
The defense has really stepped up. They've had injuries to top-line defensemen like Niklas Hjalmarsson and Jason Demers, and Jakob Chychryn and have still come through the storm.
Adjustments to a new coaching staff, new players, and a new system took time. They have finally all come together to show the true potential this team has.
The trades which GM John Chayka pulled off has really shown an advantage for the Arizona club. Receiving Raanta, Derek Stepan, Demers, Hjalmarsson have given the team some savvy veterans to go along with the youngsters.
What they need to do to be in the playoffs next season
They have the most salary cap space of any NHL team, and they should put it to use. With $16 million in cap space, they can really be competitive in signing Oliver Ekman-Larsson to an extension this summer and look to add more talent to the team to put them over the top.
It is not out of reason to expect them to even go after a premier center like John Tavares who still hasn't been signed to an extension yet by the New York Islanders.
They will have about $28 million in cap space, but signing Tavares to a contract twice as much as what he currently gets at $5.5 million may give them cap space issues.
The Coyotes would need to come up with a package deal to trade for Tavares because the Islanders won't let him go to sign as a free agent without some compensation.
The Yotes could offer someone like Christain Dvorak who would fit in nicely with the Islanders' style of play. They would need to add to that of course, and more than likely Tavares will resign with the only team he's played for in his NHL career.
It may be a longshot to gather in the prize of the free agents, but they have cap space, which many other teams don't have. If the Islanders don't want to lose him and get nothing in return, then the Coyotes have plenty of assets to offer them in exchange.
Tavares' patience may be wearing thin... we'll see what happens in the coming months.
Another option they could seek is J.T. Miller of the Tampa Bay Lightning who is a restricted free agent on July 1, 2018. He scored 20 or more goals two straight seasons with the New York Rangers, so he has the talent.
Then they could always try to convince the Detroit Red Wings that with Dylan Larkin needing a new contract they can trade or allow Andreas Athanasiou to find a new deal somewhere else. He had 16-G, 17-A in 71 games and would do nicely to add another piece to center ice for the Yotes.
Or, even a Riley Nash of the Boston Bruins who'd be cheaper than Tavares... and he's a right-handed shooter.
That being said it may be the end of the line for veteran center Brad Richardson, who at 32 is a qualified bottom-six forward but hasn't been the same since his severe leg injury. He may be expendable.
Dylan Strome after being called up from the AHL Tucson Roadrunners has performed more like a third-overall pick for 2015. He has collected five points in his last six games, and eight in the 10 games since being called up to the parent club.
He SHOULD be in the NHL to stay going forward.
Restricted free agents
The list of RFA's includes Max Domi, Freddie Hamilton, Sean Maguire, Michael Bunting, Marek Langhammer, Trevor Murphy, and Dakota Mermis.
With Domi being the standout in this group, it was rumored that he was a trade candidate before the trade deadline, but nothing transpired. He did improve his play near the end of the season to finish third in scoring on the squad.
But, is that enough to keep him on the roster next season? He is a popular player and just seems to have had a bad final year of his entry-level contract. If he gets a deal, it will more than likely be a bridge deal like his buddy Anthony Duclair got to prove himself.
We all know what happened to Duclair, so fill in the blanks.
Of the others, on the RFA list, Murphy filled in nicely on the defense and should be rewarded with a new contract. Hamilton shows some promise as well. The others are more like AHL-level players who may or may not remain on the team.
Unrestricted free agents
Besides Richardson, the other UFA's include Zac Rinaldo, Luke Schenn, Kevin Connauton, Joel Hanley, Pierre-Cedric Labrie, Mario Kempe, Mike Sislo, and Tye McGinn.
Schenn will be doubtful to return, even though he was leading the team in hits, he doesn't offer anything else besides being a right-handed shot and the team has Kyle Wood down in Tucson ready to make the jump although he is having an off-year with only 18 points in 48 games.
A more likely replacement might be Kyle Capobianco who has only appeared in one game for the Coyotes. He has 28 points in 46 games in the AHL and may be ready to make the move to the NHL.
A more attractive option would be to go after UFA John Carlson of the Washington Capitals. The Caps will be hurting to sign him with only about $10 million in cap space. He's currently earning $3,966,667 and will want a raise since he is having a great year with 15 goals, 68 points in 82 games. He'd be an ideal leader in the locker room for all the younger players in Arizona... plus he's a right-handed shot.
In the end, this team is ready to make the jump to the playoffs
They have players who are maturing and playing well. Whenever you have a Clayton Keller skating for you, it can't be all bad.
At this point, the Coyotes will have a 10.5% chance at the Rasmus Dahlin sweepstakes and we'll see how that goes. In any case, they will get a probable top-five draft selection.
If they can't get into the playoffs next season with some key additions to this team, then not sure what needs to happen.
They have the talent, and GM Chayka will try his best to add to that and get this team where it belongs... IN THE PLAYOFFS!
What is your assessment of the Arizona Coyotes' chances of being a playoff team next season? Give us your take below in the comments section.