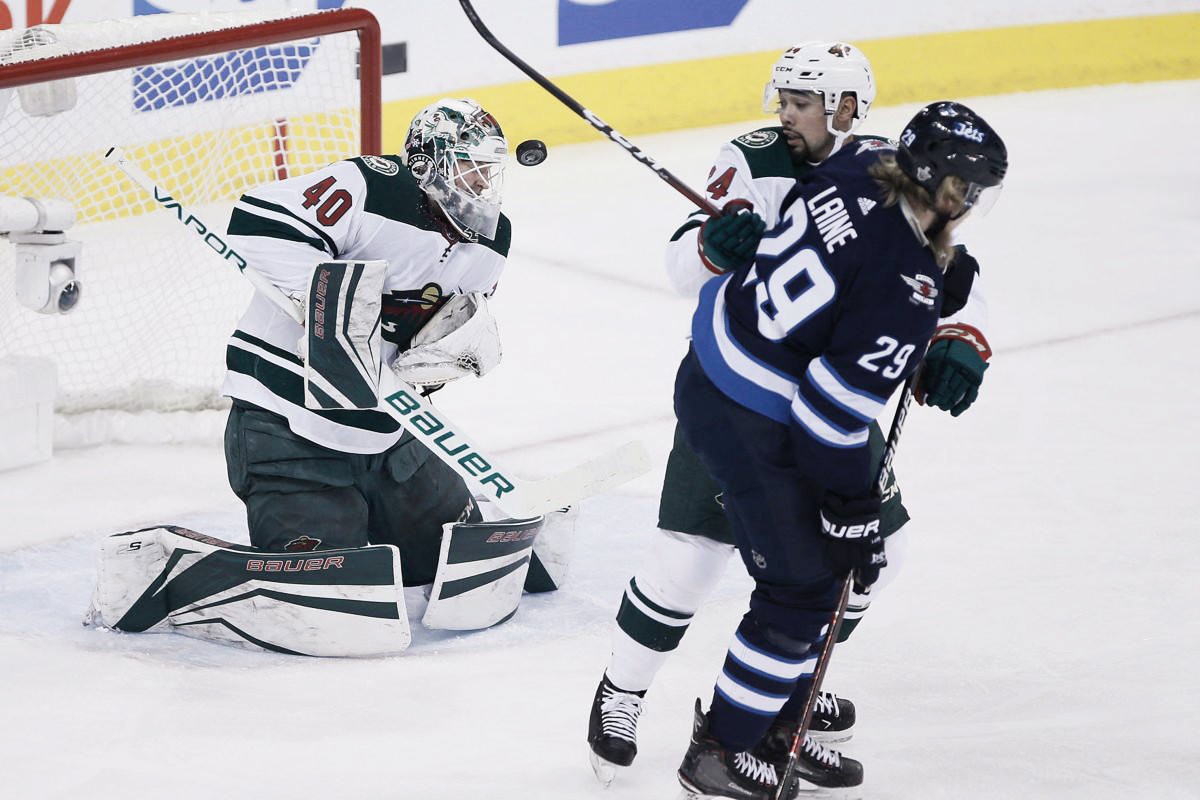 The Winnipeg Jets took a 2-0 series lead over the Minnesota Wild in Game 2 on Friday night. The Jets won 4-1 in dominating fashion and took both games at home. The Jets are emerging as a dominant force in the playoffs.
Jets dominate the shot total
The Jets had 43 shots compared to the Wild's 17. Winnipeg had full control over the entire game and held the Wild to three shots in the third period.
Tyler Myers struck first at 8:41 of the second period. He beat Jason Zucker down the boards and bested goalie Devan Dubnyk on the blocker side over this right shoulder.
The bottom two lines of the Jets have been outplaying the Wild's defense and on this goal it was evident.
Jets' defense contribute to victory
The Jets fired many shots at Dubnyk but he survived the second period. Connor Hellebuyck turned aside 17 shots for the win. Paul Stastny scored at 7:42 of the third period to extend the lead. Dustin Byfuglien found him open in front of the net and he made no mistake.
Less then two minutes later, Andrew Copp scored to put the game to bed. He tied a puck to the top corner of the net and the Winnipeg faithful were fired up. Patrik Laine also scored for the Jets, but the game was finished before this goal. Zach Parise scored his second of the series for the Wild with only 44 seconds to play.
Goalie battle going Hellebuyck's way
This series features two of the best goalies in the NHL. Hellebuyck so far has had things his way as his team is providing him good scoring (nine goals in two games) and excellent defense in front of him.
For Dubnyk, not so much. Eric Staal has been held scoreless and the defense is not stopping Laine... but then again who can?
Minnesota needs to find their offense again or this series will be over in four or five games.
Simple as that.
Physical play in the final minute
The game then turned ugly. Daniel Winnik of the Wild had a fight with Brandon Tanev of the Jets. He got the upper hand and sent a message that the series is far from over. Ben Chariot then went to battle with Nick Seeler of the Wild.
The game was nasty and had lots of physicalities. The Jets had 37 hits compared to the Wild's 23. The teams finished with a combined 80 penalty minutes.
The Jets now take their momentum to Minnesota to see if they can continue their dominance over the stunned Wild team. The Wild are now 1-5 against the Jets including the regular season and these two playoff games.
They either figure out how to even this series or go home and wait another year for their next chance.
The series shifts to Saint Paul, Minnesota on Sunday.