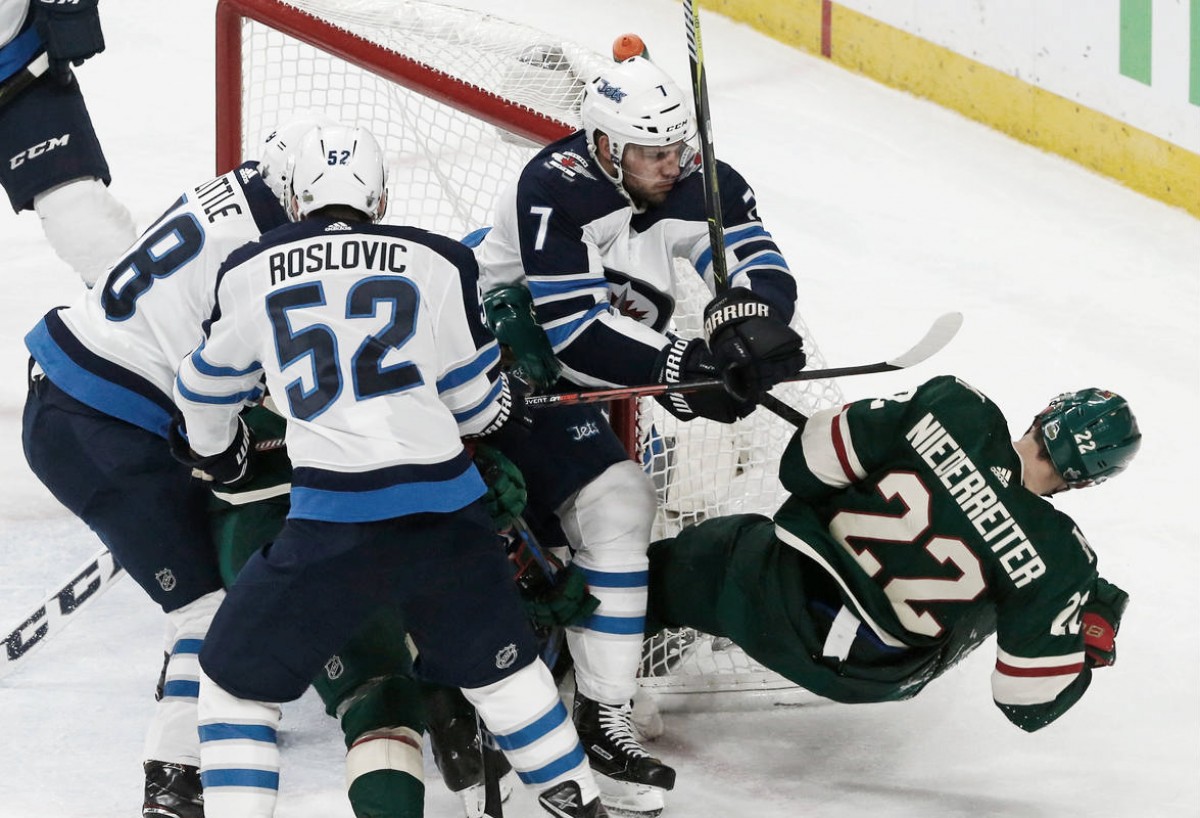 Penalties in the 2018 NHL playoffs are up over 17 percent from last year, and the hits are taking an obvious toll on the team's ability to have players available on their rosters.
Players, coaches are confused
"We need to stay out of the box, but you never know what's a call and what's not anymore," Columbus Blue Jackets' Cam Atkinson said. "But that's the game now."
Coaches are noticing it too, since giving up power play goals is not going to help your team raise the Cup. On the contrary, it will put your team in jeopardy of losing too many games even with a good penalty-killing unit.
Blue Jackets' head coach John Tortorella mentioned that they "have to cure that" because it's too dangerous to continuously taking so many penalties.
In Sunday's Minnesota Wild/Winnipeg Jets game the Wild were called for five penalties in the first 31 minutes but were able to weather the storm and hold the Jets off the scoreboard with their power play.
This game had lots of extracurricular activity which included 19 penalties between the teams with some fights and misconducts thrown in for good measure.
So, are the on-ice officials calling the playoff games any differently than the regular season? The league wants them to call the games equally, and to show that they assigned at least one official who has worked a Cup Final to each of the 10 pairings assigned to first-round playoff games.
I mean it is the playoffs...
Of course, when so much is at stake, the intensity of play is accelerated quite significantly. Teams want to win!
That doesn't mean you can cross-check someone in the throat, but that's exactly the type of play which is happening. Watch how brutal this cross check is by Jets' Josh Morrissey on star player Eric Staal of the Wild in Game 4 of their bitterly fought series.
He received a one-game suspension, but this hit could have been much worse causing Staal to be seriously injured.
Suspensions are off the chart because of it too. Nazem Kadri of the Toronto Maple Leafs received a severe three-game suspension for his hit on Tommy Wingels of the Boston Bruins.
With hits like this, the danger level of permanent injury is very possible.
Drew Doughty didn't help his LA Kings' chance of keeping pace with the Vegas Golden Knights when he was suspended for this hit.
Or, Marcus Foligno of the Minnesota Wild who put Tyler Myers of the Winnipeg Jets out of commission with this questionable play.
Call the game evenly and there won't be an issue
The NHL officials have the toughest job in the world, and the one thing they need to focus on is to be consistent. While playoff games are a bit different in what the officials call and what they allow, if there is inconsistency... well the players don't know the boundaries.
It seems the players are in that black-hole where they're not sure what they can get away with and what they will get penalized or suspended for in this first round.
While the officials are experienced in playoff games, they need to really start taking control of the games... because it seems if they don't someone is going to be seriously, or even critically injured.
The NHL doesn't want that and the game is too good for that to happen.
See, NHL players are like children in that if you allow them to get away with something, there are players who will continue to push the envelope to see what else they can do under the radar without getting caught.
Let's hope that the games in the second-round and beyond have some real control exhibited by the officials. While fans like to see good, hard- fought games, the out of control... sometimes downright dirty hits have got to stop!
Like anything in life, we all must follow rules in our society. It is no different in pro sports.
Once you lose control and respect from the players you have chaos.
I don't think anyone wants to see what chaos looks like in the NHL playoffs.
It wouldn't be pretty.
Give us your thoughts on whether the excessive hits and penalties/suspension is ruining the game for you. Let us know below in the comments.