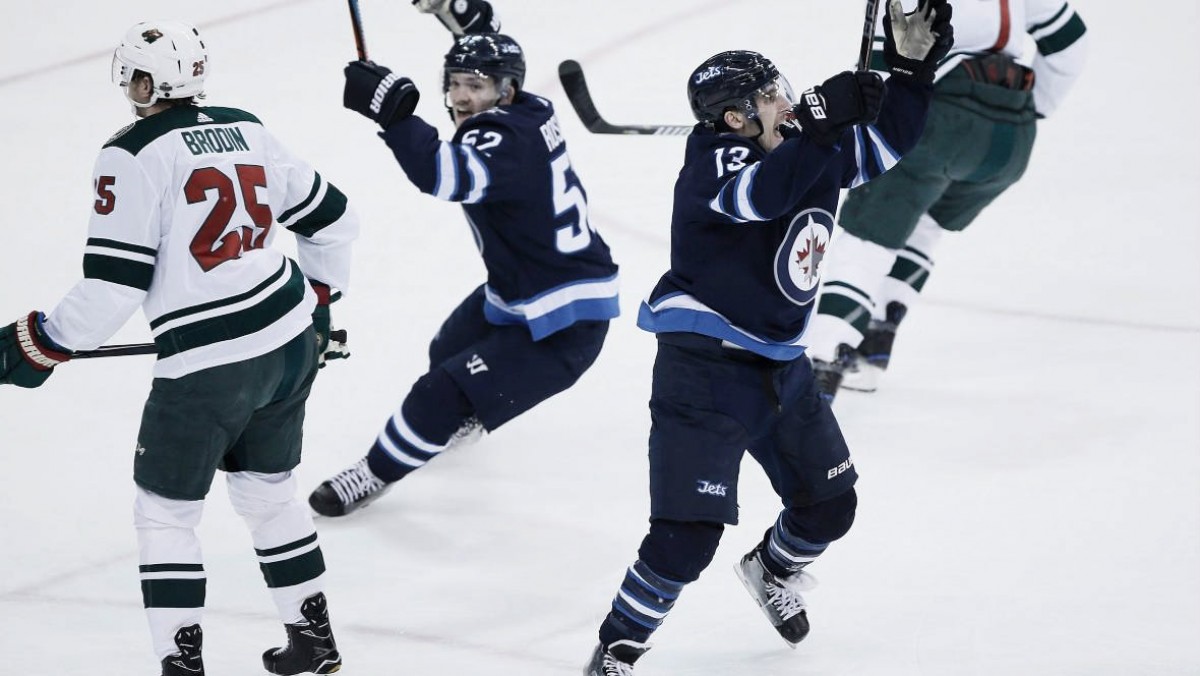 The depth comes out for the Jets
The Minnesota Wild lost two of their best players Ryan Suter and Zach Parise and the depth needed to step up for the Wild to advance. The opposite happened and the Winnipeg Jets put on a clinic to further enhance their Stanley Cup hopes.
Patrick Laine and Blake Wheeler were not the stars of this game... it was everybody. The bottom-six forwards stepped up and provided the offence necessary for a victory. It started with Jacob Trouba 32 seconds into the first period.
The goal got the building rocking and it never really settled down. Bryan Little scored his first of the series at 5:32 of the first and the Jets were owning all facets of the game. They dominated the faceoff circle and controlled puck possession.
Brandon Tanev then scored to make the game 3-0 and Joel Armia scored 49 seconds later and the game ended for Devan Dubnyk. It was a mercy pull and it showed respect for the veteran netminder. Mark Scheifele scored early in the third period, but the game was over from puck drop.
Minnesota has many question marks
The Minnesota Wild have made the playoffs in six straight seasons, but have not made it past the second round. They have a strong goaltender and some good talent but something is missing.
The depth of the Minnesota was exposed and three key players did nothing in the series. Nino Niederreiter, Jason Zucker and Charlie Coyle. These three players had terrible numbers for the series.
Nino had no points and was a minus four for the series, Jason Zucker had the same numbers and Coyle had no points and was a minus three. If the depth and strong offensive players of the team do not show up then changes are needed for the Wild going forward.
Hellebuyck silences the doubters
Connor Hellebuyck was pulled in Game 3 of the series, but he took it as a growing experience. He had back to back shutouts to end the series and he is emerging as an early Conn Symthe candidate.
He is confident that the team will go far in the playoffs. He told Scott Oake of CBC after the game "we are ready to go on a run."
The waiting game
The Winnipeg Jets will have to wait and see who they will face in the second round. The Nashville Predators head to Denver Colorado to face the Colorado Avalanche Sunday night.
Nashville leads the series 3-2 and a win Sunday would book their ticket to the second round.
Are the Jets the Stanley cup favorites? Who do you see winning the game on Sunday Nashville or Colorado? Leave a comment below.