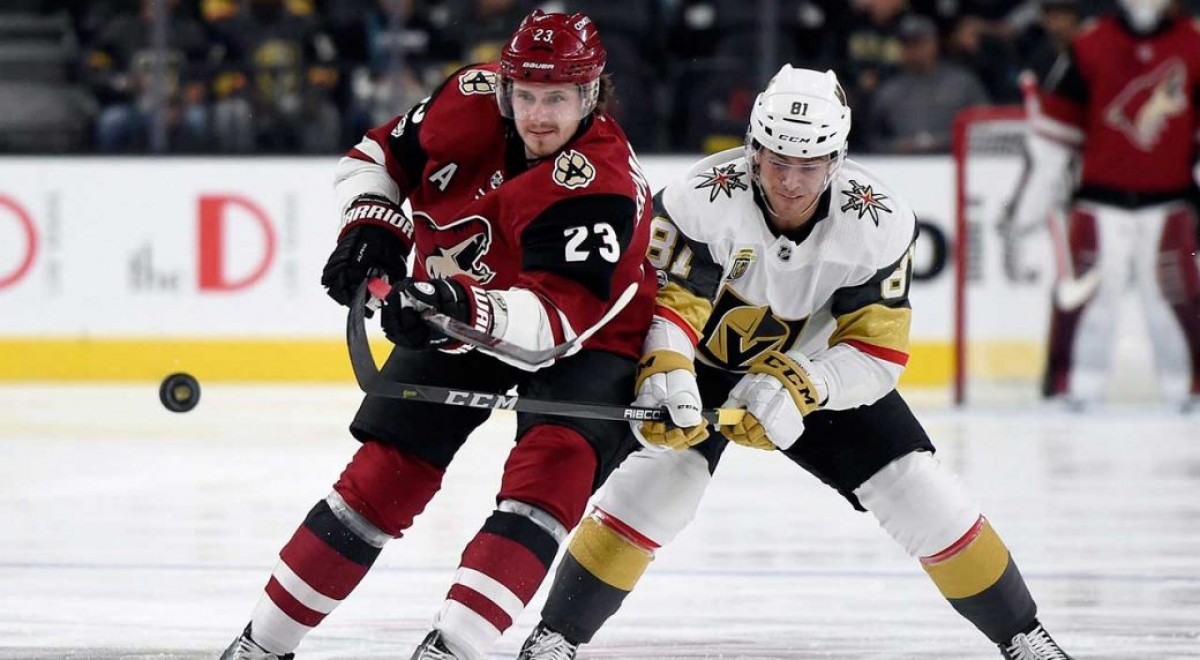 When a star player with the abilities of an Oliver Ekman-Larsson has his contract about to expire, it takes action to make things happen.
The question is... will Arizona Coyotes' GM John Chayka take the action necessary to sign his Swedish defenseman to a long-term salary extension?
We may soon find out.
Contract details
Ekman-Larsson has just one year remaining on his six-year $33 million contract and is eligible to sign an extension on July 1, 2018. Only the Coyotes can offer him an eight-year deal and even if the Canadian markets can afford a more lucrative contract, the lower cost of living in Arizona may win him over.
Besides, he likes it here in the desert and really doesn't want to leave. His agent, Kevin Epp, said after the season that talks were moving in a positive direction. "Everybody feels good about the way the organization is going right now and the direction of ownership and the direction of the team and its success," Epp said.
When rumors were persisting at the trade deadline during the season Chayka stated, "Oliver's done a nice job here, he's had a little bit of an up-and-down season, but for the most part he's been up, and as of late I'm just really impressed with how he's evolved his game. I think he's really taken to what Rick Tocchet is trying to coach here and the system we're trying to play, and some of that's just him gaining a comfort level with it.
It's one that emphasizes puck mobility and getting up in the rush. That's played to his strengths. ... I see his game continuing to trend up and up, and I actually think we're starting to see even more of Oliver Ekman-Larsson than we have before."
So, is he staying? SURE, and here's why
1.) He did lead the team in scoring during the 2014/15 and 2015/16 seasons when he had 43 and 55 points respectively. He followed that up with 39 points and 42 points his next two seasons to average 44.8 points over the last four years.
It's not easy to replace that production, and even though he does have horrible +/- numbers that statistic is misleading since he averages so many minutes of ice time.
2.) This is the only place he has played in the NHL, and he has been here for the good times in 2011/12 when it was the last time the Coyotes appeared in the playoffs, and the bad times when they only tallied 56 points in a horribly poor showing during the 2014/15 campaign.
3.) The team started awfully last season, but over the last one-third of the season they began to peak. Players like Clayton Keller, Christian Dvorak, Christian Fischer and Jakob Chychrun started to play their best hockey.
And they resigned goalie Antti Raanta to further show their commitment to build the defense from the goalie out.
For Oliver to leave and not witness... or better yet be part of it would be disappointing for him personally.
4.) Even though he wasn't selected by head coach Rick Tocchet to be the captain of the team, everyone knows it's OEL's team. Now that the players are evolving in Tocchet's system, it's time to promote Oliver to the captaincy he deserves.
5.) He is being sought after by many teams and there's a reason for that.
He's one heck of a NHL player and he NEEDS to stay in Arizona where he can display his talents on a team which is starting its rise to the apex of success... and playoff contention.
To be successful in the playoffs it takes good goaltending and even better defense.
While OEL is not known for his shut-down defense, he can lead a power play, and push the puck up the ice to press the opposition's defense and help score goals like this:
So, how can the Arizona Coyotes do anything BUT re-sign him?
Do you feel that the Arizona Coyotes will keep Oliver Ekman-Larsson and sign him to a long-term contract? Let us know in the comments section below.