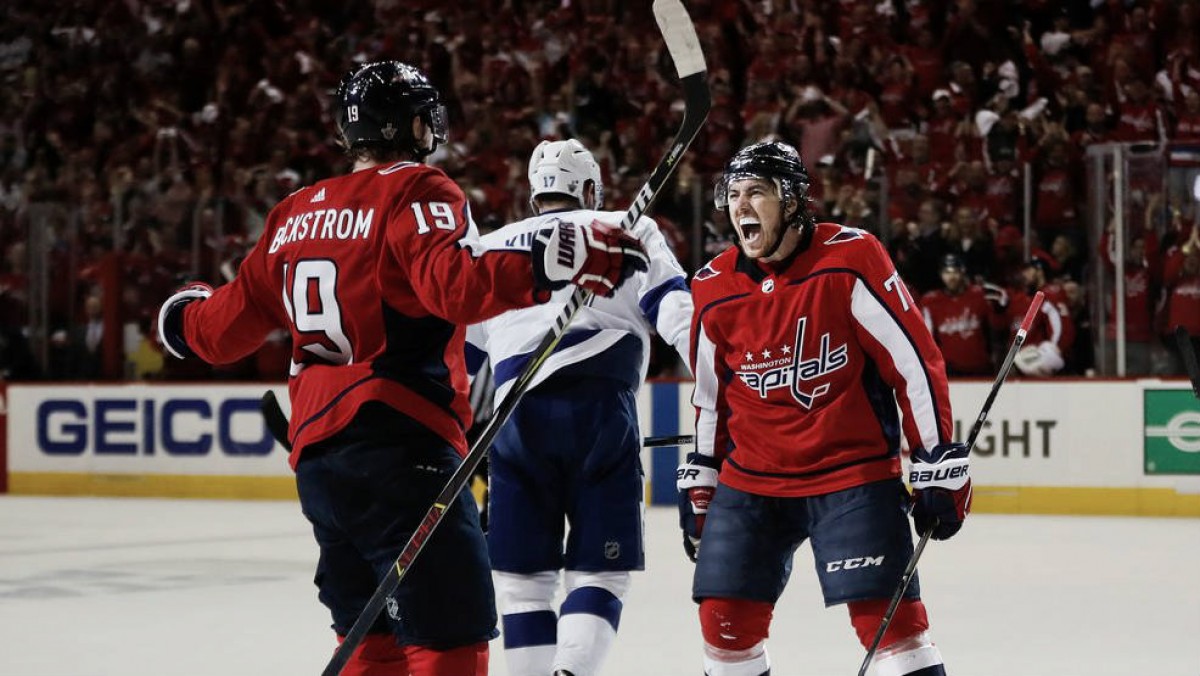 "Game 7." The two most exciting words in sports history.
After dominating Game 5 and taking a series lead, the Tampa Bay Lightning headed to the Nation's Capital to take on the Washington Capitals in a "do or die game."
Washington needed to win to stay alive, while Tampa Bay looked to close it out on the road.
But things fell in favor for the Capitals as they took Game 6 by a 3-0 score. Braden Holtby pitched a 24-save shutout while T.J. Oshie scored twice to down the Lightning.
So going into Game 7, one winner and one loser. The winner has a date with the Vegas Golden Knights next Monday for the Stanley Cup Final.
Keys to winning Game 7: Tampa Bay
The 200-foot game that Tampa Bay played in Game 6 will need to be mirrored in order to win the final game.
Also, the Bolts were giving their body away from the second period until the end of the game. They can't let that happen in front of their home crowd.
They got out to a fast start in Game 5, with Cedric Paquette scoring 19 seconds into the game.
And then Ryan Callahan scored 33 seconds into the second period. Another fast start.
It's times like that, when players can make good plays and help carry their team to a win.
A fast start, a 200-foot game, and not giving away the body early will help Tampa Bay win and advance.
Keys to winning Game 7: Washington Capitals
Scoring has been big for the Caps. Alex Ovechkin, Oshie, Evgeny Kuznetsov to name a few has been helping the Caps get on the board. In fact, Kuznetsov is the leading scorer in the playoffs, followed by Ovechkin.
The slot seems to be a great position for the Caps to score. Getting the puck into that area will be key, as long as someone is there. Take the goal from Oshie in Game 6 for example.
His positioning was great; stick on the ice, eyes watching the play, and his ability to get the shot off really fast.
Washington took the body early, nailing their opponents beyond belief. TAKE THE BODY. This series is a physical one and throwing Tampa Bay off of their game physically will solidify themselves as the more dominant team, and will get the win.
Although the Caps aren't the greatest in the playoffs, this year could be their year, as long as they stay humble.
Being humble and keeping their composure is what will get them to the Finals.
If both teams play their style of hockey, Game 7 could see an overtime. However, there can only be one winner.
You can catch Game 7 Wednesday, May 23, 2018, at 8 pm EST on NBC Sports Network.
Who will win Game 7, and why? Let us know in the comments section below.