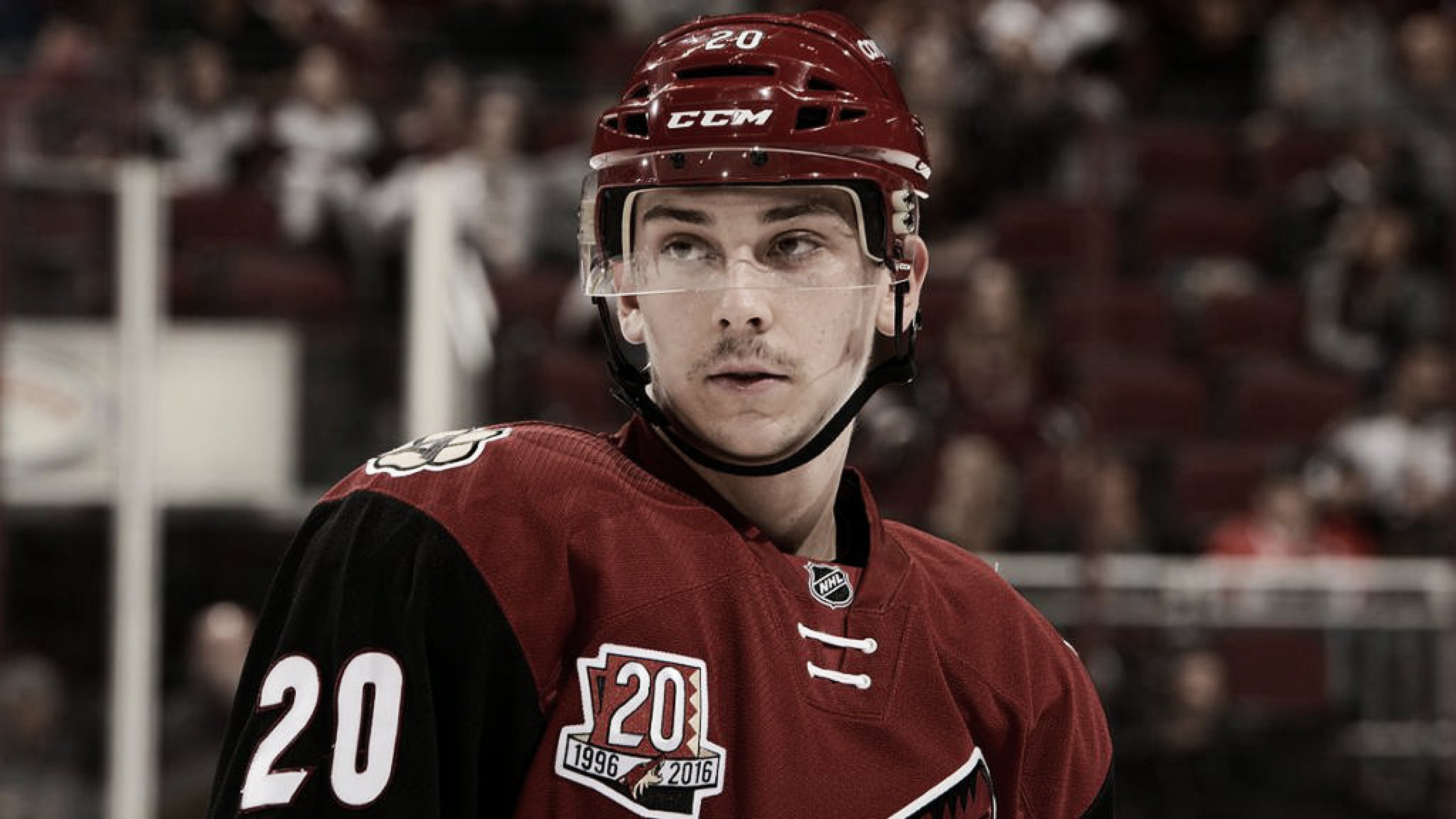 The Arizona Coyotes still have a prospect pool of young, promising players, it's just shrunk a bit.
Dylan Strome
Heading the list of prospects hoping to crack the opening night of the 2018/19 season is a familiar name. Dylan Strome was the third overall selection in the 2015 NHL Entry Draft, and has yet to be a regular starter as players like Connor McDavid, Jack Eichel and Mitch Marner who were selected before and after him.
Does he have potential?
Yes.
He is the only player drafted in the top 10 of the 2015 NHL draft that has yet to play at least 100 games.
Does he need to start showing it... you bet! He did just that after being recalled on March 20, 2018... hopefully for the last time. After scoring just one assist in seven games last season, he really turned things around in his last 10 games tallying three goals and five assists.
He looked like the player the Coyotes thought they had drafted using a valuable third overall pick to bring him to the desert.
If he can elevate his play to become a second-line center, it will certainly help the meager Arizona offense which ranked 31st with a 2.54 goals a game average.
His time is the present and if he can't perform it will need to be assessed if he should be traded for a player who can put the puck in the net.
Nick Merkley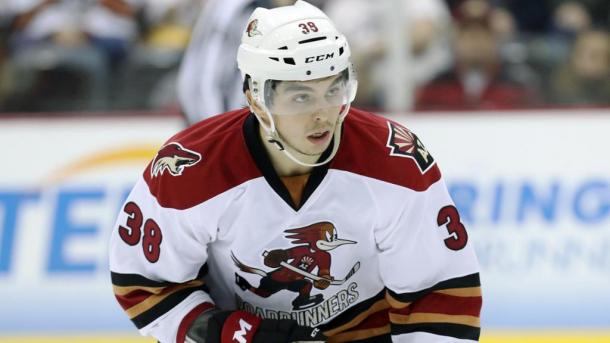 Nick Merkley had some good success down in Tucson for the Coyotes' AHL affiliate where he racked up 39 points in 38 games... until he got hurt again. His injury history is quite lengthy for such a young player. At just 21, he is hoping to have more healthy seasons where he can display his talents in an NHL uniform.
With his lack of playing time due to injuries he could start out the season in Tucson, but could graduate to the NHL level if he can continue to show improvement.
His versatility of playing both right wing and center and being a right-handed shot should help him to crack the Coyotes' roster sometime during the next season.
Tyler Steenbergen
This young man is one heck of a junior hockey player who starred with the Swift Current Broncos of the WHL. He tallied an amazing 102 points with 47 goals and 55 assists in just 47 games. He followed that up with a post season performance which has earned him a spot in Tucson to play for the Roadrunners next season. His 12 goals, 15 assists in 26 playoff games has caught the eye of the Coyotes' management.
Tyler Steenbergen can play wing as well as center and could fit nicely into the future plans for the Arizona team. He may need some playing time as a pro to get accustomed to the speed and size of the players around him, but he has some real potential to be a key offensive player.
Keep your eye on this young man, he could be something special.
Brayden Burke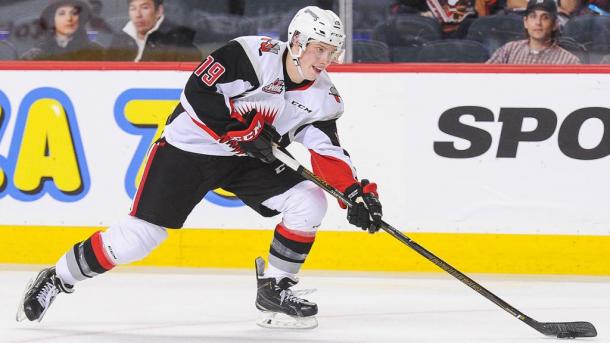 This 21-year-old left winger has raised some eyebrows in the WHL playing for the Moosejaw Warriors. In 61 games last season he managed to hit the back of the net 31 times while adding 82 helpers for 113 points. He continued his scoring ways in the playoffs with nine goals and 12 assists in 14 games.
If either he or Steenbergen can transition to the pro game quickly the Coyotes will have two forwards who can add to their offensive arsenal. Burke may need to add some weight, but his skills are there.
The rest is up to him.
These four forwards have talent
The four above mentioned forwards should have a great future in the NHL. Strome especially should be in the starting lineup when the new season begins. His time has come, and he knows he needs to step up.
Merkley may need a bit more time at the AHL level to develop his game and learn how to stay healthy. He has the skills to play at the NHL level, and he will be a good addition to the team when his time comes.
The most interesting of the four is Steenbergen. He seems, at least to this writer, as a player who can really excel. Players like him with explosive offensive skills are a pleasure to watch. He can be a player who becomes a star in the next couple years. Once he matures, watch out!
Burke can also be an dynamo player, but needs to build his body up to withstand the rigors of NHL play. At 170lbs, he could be pushed around but we all know that hasn't been the case with a player of similar stature by the name of Clayton Keller.
All in all, these fantastic four forwards look to star in the desert for a long time to come.
Will these four forwards make a difference enough to elevate the Arizona Coyotes into playoff competition? Let us know in the comments section below.