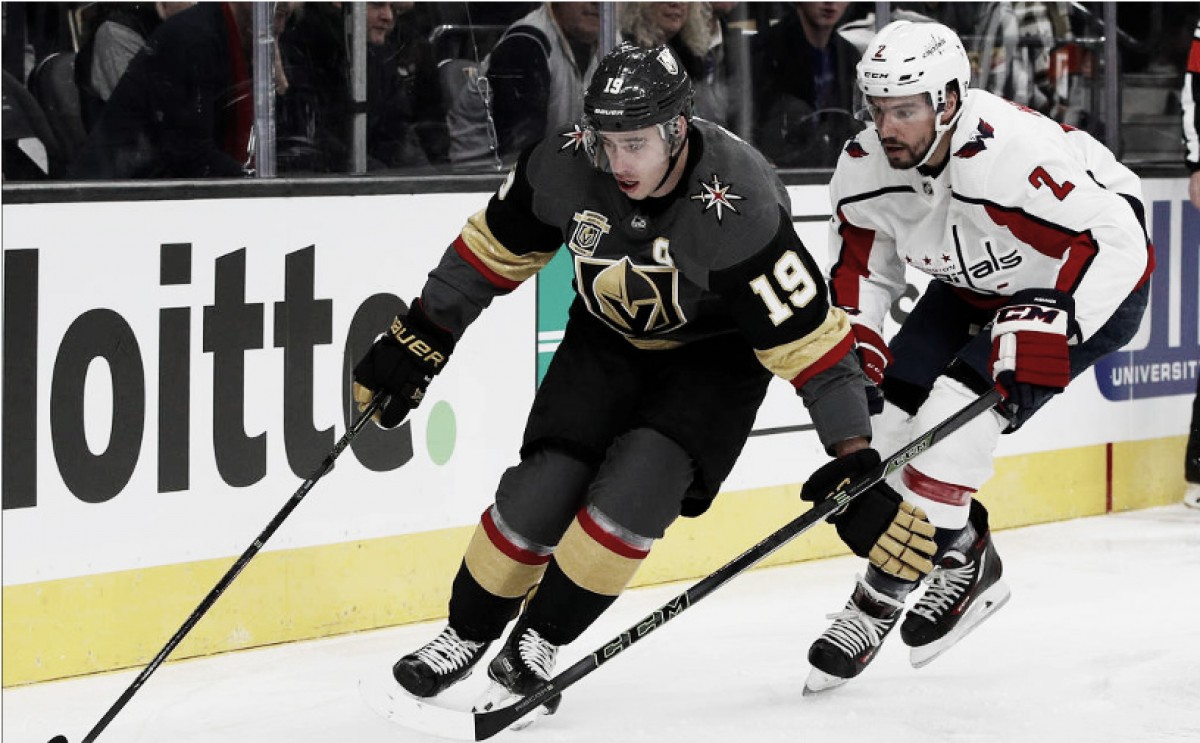 If you were hoping that the Stanley Cup Finals would entertain, you got your wish. After taking Game 1 by a score of 6-4, the Vegas Golden Knights were looking to keep the momentum going into Game 2 against the Washington Capitals.
But it was Washington who would hit the jackpot.
"I think every time we've faced adversity whether it's we're down in games or lose guys, everybody just steps up a little bit," said Lars Eller.
Caps tie series 1-1
Braden Holtby made 37 saves, including a stunning stick-blade save in the waning minutes of the final period to keep the Caps in the lead.
Alex Ovechkin scored a power-play goal, his first in the Stanley Cup Finals. Eller added his own goal and two assists in the Caps' win.
"We refocus and pick each other up and that's a sign of a good team. That's one of our strengths," said Holtby.
"We have a really proud group of penalty killers," continued Holtby.
Brooks Orpik scored the eventual game-winner. That goal would be his first in 220 games, including 39 in the playoffs that date back to Feb. 20, 2016. This was also Orpik's first playoff goal since April 21, 2014, over a span of 55 games.
For Vegas, James Neal got the Knights on the board early, as Shea Theodore got their second goal.
Marc-Andre Fleury stopped 23 shots for the Knight's as they suffered the loss to Washington.
The Golden Knights have scored the opening goal in the first period of all nine home postseason games.
"We didn't play our best game, but I thought we had 39 shots and still created a lot," said head coach Gerard Gallant.
"It's one of those games where Holtby played really well. He was probably the difference in the hockey game."
Washington loses Kuznetsov
In the first period of play, Evgeny Kuznetsov left the game with an upper-body injury after getting leveled by Vegas defenseman Brayden McNabb. Kuznetsov is the leading scorer in the playoffs with 11 goals, 14 assists.
"He's been our best player in playoffs so far," Washington center Nicklas Backstrom said. "I mean, that's tough."
Washington is just 4-5 at home in the postseason this year. However, they will be riding a wave of momentum after taking home-ice advantage away from the Knights.
"We played smart. We played hard. Holtby made unbelievable saves," said Ovechkin.
Washington needs three more wins to secure their first Stanley Cup in franchise history, and to become the second team in league history to win a Cup after trailing in all four postseason matchups. They would join the 1991 Pittsburgh Penguins.
Game 3 will be held at CapitalOne Arena in Washington, D.C. this Friday. You can catch the game on NBCSN at 8 pm EST.
Will the Washington Capitals win their first Stanley Cup Final home game? Or will Vegas be the dark horse to take the 2-1 series lead? Let us know in the comment section below!