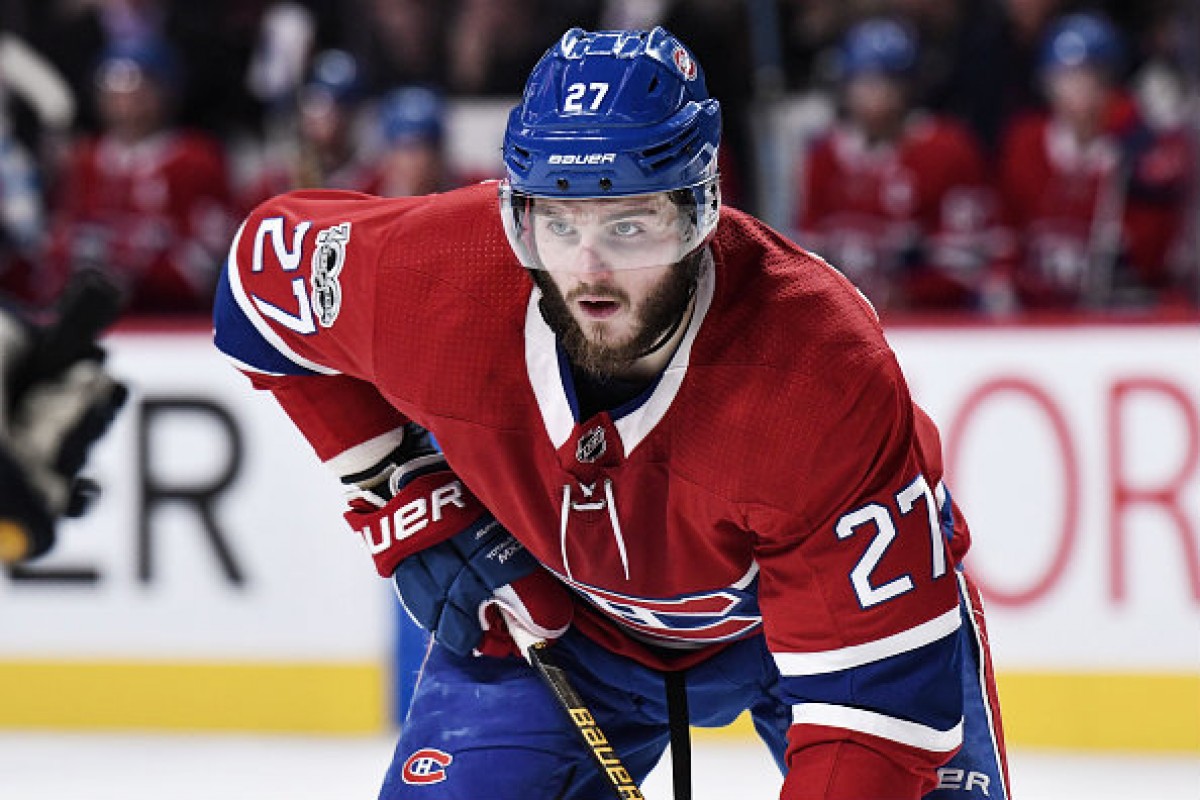 Being touted as the first "blockbuster" trade before the NHL Entry Draft next Friday, the Arizona Coyotes acquired Alex Galchenyuk in exchange for fan favorite Max Domi.
Who won the trade?
It is the inevitable question right after a trade like this goes down, and this writer did some research and found in one poll of fans 92.56 percent thought that the Arizona club won this trade.
That's an overwhelmingly striking display that the Coyotes really upgraded their team with this deal.
The Coyotes want Galchenyuk to play center, and what is interesting is that they may have five centers now who will be on the roster come training camp in September, excluding Brad Richardson and Freddie Hamilton who will both probably not be on the team.
The potential lines will change
Derek Stepan will remain the first-line center with his linemates of Clayton Keller and Richard Panik. Newly acquired Galchenyuk will fit in on the second line, along with Brendan Perlini and Christian Fischer. That definitely upgrades the first two lines for the Desert Dogs.
But, the team has way too many centers on their roster. Will Dylan Strome develop enough to be a solid third-line center, and what do you do with Christian Dvorak? The team acquired Marcus Kruger recently to center the fourth line, which also may consist of Josh Archibald and Lawson Crouse.
Someone is going to be the odd-man out.
Is it possible that President of Hockey Operations/GM John Chayka is not done dealing yet?
He has a slew of young talent but needs more veterans to go along with that youth and create a conducive blend of youth and experience.
If a trade can't be culminated then Chayka needs to add a scoring prospect in the draft next Friday. Filip Zadina would do nicely or even Brady Tkachuk should either of them be available at the fifth spot when the Coyotes pick.
Domi signs a new contract with his new team
It was announced today that Max Domi signed a two-year bridge deal for $6.3 million. This may quiet the Montreal Canadiens' fans but just a bit. While GM Marc Bergevin may have saved some money with the difference of Domi's new contract and Galchenyuk's $4.9 million cap hit, he is still being highly criticized for not getting enough back in the deal... at least a draft pick would have done nicely.
Bergevin backed up his claim that there was something about Domi's game that intrigued him enough to let Galchenyuk go.
"I encourage you to check out Max Domi highlights on YouTube. His energy and enthusiasm are off the charts," Bergevin said.
"I welcome (fans) to watch him and to get to know him, and I think once he's here and they'll watch him play they'll appreciate what he brings," Bergevin added, as per TSN's John Lu.
"We watched him (play center with Arizona) last year but we know he's a better winger," Bergevin said. "In a jam, I guess he could help at center but we don't want to put him expecting as a centerman."
This probably means that the Canadiens will still be on the prowl for a center in next week's draft. And all roads lead to them going after Jesperi Kotkaniemi who is the best option at the center position in the draft.
That will put an interesting (confusing) twist on who is selected in the first five picks.
Chayka loves adding Galchenyuk to his roster
"We were looking for a guy that could score some goals for us and we were looking for someone that has some versatility and some experience playing up the middle and give us some depth in that position," Chayka said.
"I think Alex obviously checks all those boxes. When you start going through the League and you look at players that have produced at the level he has, at the age he has and at that price point, we looked at all these different things and, quite frankly, there's very few of these guys. So, obviously you have to give to get in this League and Max is a very talented young player in his own right. Hopefully, it's one of those things where the fit works on both sides and works for everybody."
Again, don't think that Chayka is done by any means with more deals, trades before the draft next Friday. If he can work a deal like this one, he has some more work to do to get his team to the level of making the playoffs for the first time since the 2011/12 season.
Adding Galchenyuk is a step in the right direction even if it hurts to lose a popular player like Domi.
The NHL is a business and is very competitive. When you get a shot at improving your team you go for it with all the gusto and energy you can muster.
Chayka did just that by culminating a trade like this which should give the Coyotes a much better shot at postseason play than they've been able to muster in recent years.
The playoffs may not be that far off... hang in there Coyotes' fans the white-out may be back soon.
Do you think that the Arizona Coyotes got better by pulling off this trade to acquire Alex Galchenyuk? Let us know in the comments section below.