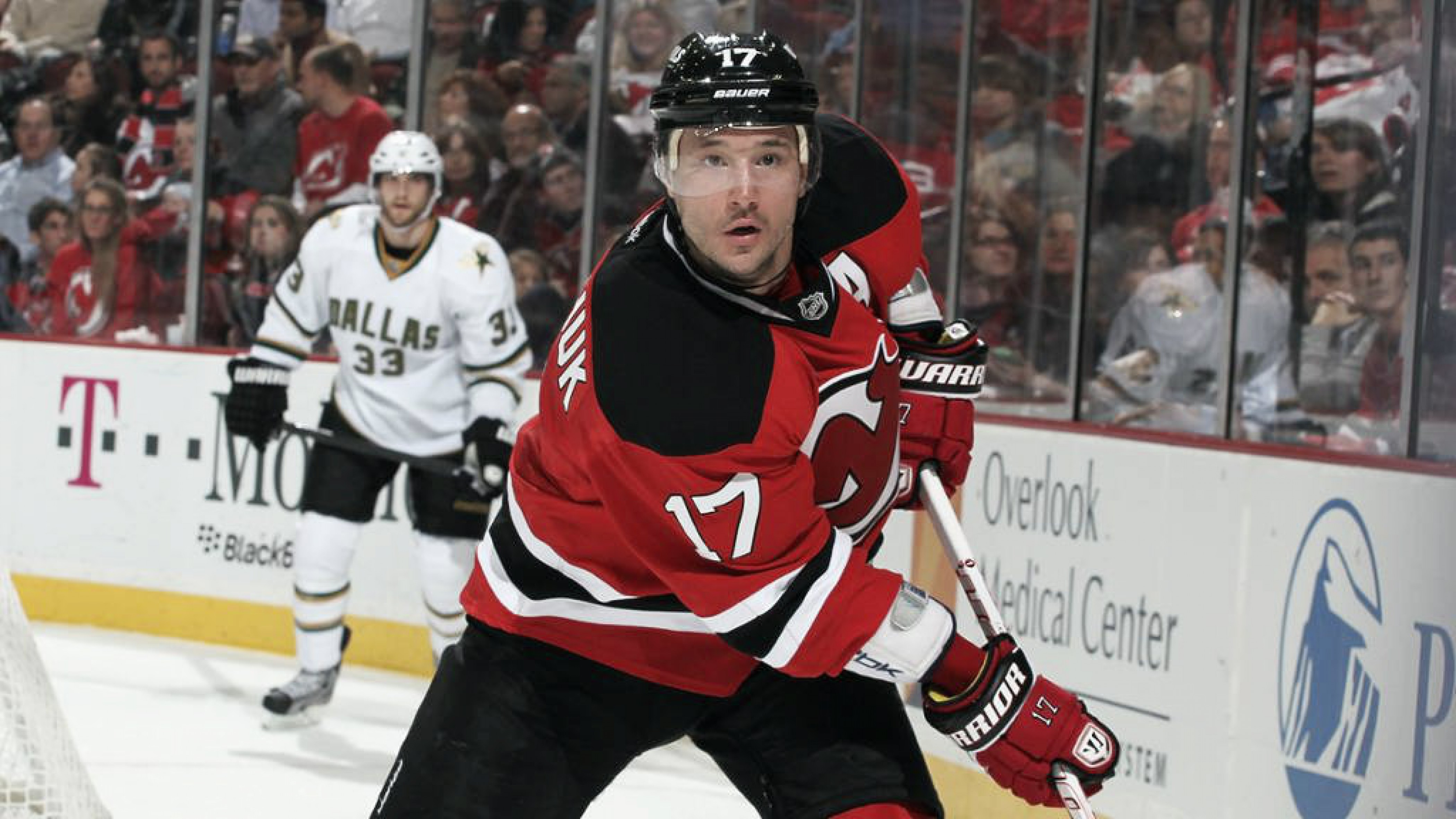 The Los Angeles Kings made a big splash – and perhaps gained lots of notoriety – this weekend during the NHL Entry Draft by bringing back a former star who left in disgrace a few years ago.
The Kings announced on Saturday, June 23, that they've signed talented Russian sniper Ilya Kovalchuk to a three-year, $18.75-million contract to get him back to the NHL after five years with SKA Saint Petersburg of the KHL.
Kovalchuk, 35, will reportedly carry a $6.25-million annual cap hit with the same team he played against during the New Jersey Devils' 2012 Stanley Cup Final run.
Adding a player of Kovalchuk's caliber could help the Kings return to championship form after a few disappointing years. But given the Russian winger's baggage and history of injuries, it's also a risky move.
Kovalchuk's upside
Kovalchuk developed in the Spartak Moscow professional system in Russia prior to his NHL days and was taken first overall by the Atlanta Thrashers in 2001; a decade before the Thrashers moved and became the Winnipeg Jets.
Kovalchuk was the first Russian player to go No. 1 overall in NHL history. His other accolades include being fifth on the all-time leaderboard for overtime goals with 14 and having the 18th best goals-per-game average with .511.
Kovalchuk is also the seventh-highest Russian scorer of all time.
It goes without saying Kovalchuk's offensive prowess was felt throughout the NHL in his 11 seasons, during which he produced at a point-per-game pace.
In 2004, Kovalchuk shared the Hart Memorial Trophy for the league-leading goal scorer with Jarome Iginla and Rick Nash.
Although he missed 17 games for season-ending shoulder surgery in 2001/02, his first NHL season, Kovalchuk put up 51 points (29 goals, 22 assists) and was a finalist for the Calder Memorial Trophy for the league's top rookie. His teammate, Dany Heatley, won the award that year.
In 594 games with Atlanta over parts of eight seasons, Kovalchuk notched 615 points (328, 287), along with a goal and a helper in four playoff games.
During the 2009/10 season, the Thrashers traded Kovalchuk, rearguard Anssi Salmela and a second-round draft pick to the Devils for defenceman Johnny Oduya, rookie forward Niclas Bergfors, junior prospect Patrice Cormier and a 2010 first-rounder and second-rounder after Kovalchuk turned down two contract extensions.
In 222 regular-season games with the Devils over parts of four seasons, Kovalchuk recorded 201 points (89, 112). He added 25 points (10, 15) in 28 postseason contests.
The prolific forward also tore it up in Russia over the last five seasons, with 327 points (138, 189) in 298 games – plus 43 points (23, 20) in 69 playoff games.
In international play, Kovalchuk won gold with Team Russia at the 2018 Olympic Winter Games in South Korea, plus gold medals at the 2008 and 2009 IIHF World Championships in addition to silvers in 2010 and 2015.
Kovalchuk and Russia earned bronze at the 2005 and 2007 tournaments, along with silver and gold at the 2000 and 2001 IIHF World Under-18 Championships, respectively.
Contract issues
Most hockey fans haven't forgotten about Kovalchuk's infamous departure from the NHL – and North America – in 2013, three years after he inked a 15-year, $100-million deal with New Jersey at age 27.
With $77 million owed to him and 12 years left, he retired and joined the KHL during the lockout of the 2012/13 season. He was expected to return to the NHL and play for the Devils again once the lockout was over, but he retired instead. At the time, the native of Tven – formerly Kalinin – said he left the NHL for family reasons.
Kovalchuk would have initially taken home more money playing at home than he did in New Jersey due to Russia's lower income tax rate, but that changed after the ruble, Russia's currency, crashed in 2014.
The NHL rejected Kovalchuk's initial 17-year, $102-million contract with the Devils in 2010, citing possible salary cap circumvention. New Jersey was fined $3 million, a 2011 third-round pick and a future first-rounder within the next four seasons.
The Devils planned to forego their Round 1 selection in 2014, but the NHL forgave part of the $3-million fine and gave them the 30th overall choice in that year's draft.
The league's biggest problem with that signing was that it was front-loaded, with Kovalchuk expected to earn a mere $550,000 annually in the last six years.
The Devils remain on the hook for a $250,000 salary cap recapture penalty for Kovalchuk until 2024/25. He would have been paid until he was 44 under his 15-year deal with New Jersey.
Damaged goods
It's interesting to note that Kovalchuk only played all 82 games in one of his 11 NHL seasons, and that was in 2006/07. He suited up in Europe during the 2004/05 lockout for 11 games and during the 2012/13 NHL work stoppage.
But he's also had his share of injuries, including a herniated disc he played through during the 2012 playoffs.
Los Angeles has had enough cap trouble in recent years, so the last thing they need is for Kovalchuk to become an albatross (like he might have been by now had he stayed in New Jersey and faced the full NHL grind.)
Even if the Kings put Kovalchuk on the long-term injured reserve for cap relief if he gets hurt, he still would be getting paid big bucks to not play for them.
Then there's his proven track record of bailing on a giant, long-term contract. Even if Kovalchuk still has some offense left, the Kings forking over more than $6 million a year for an aging veteran is a big gamble.
What are your thoughts? Should Ilya Kovalchuk have played the rest of his career overseas? Should the Kings have signed on him or passed him up? Could any other teams have taken him? Have your say in the comments section below.