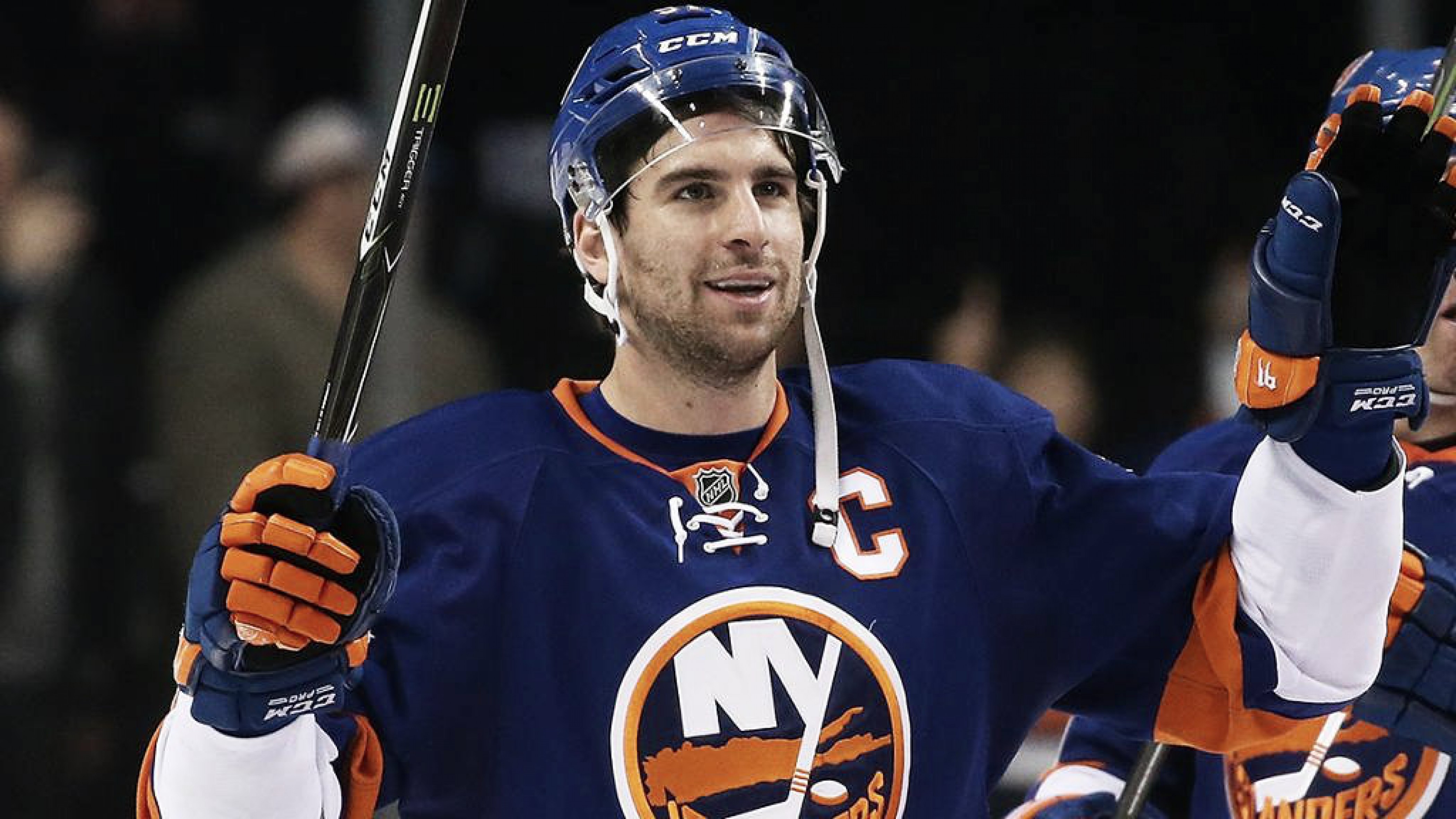 There's a bidding war happening across the NHL now for the highest-touted potential free agent this summer.
Veteran New York Islanders' centerman John Tavares recently agreed to meet with six different teams in Los Angeles about possibly signing with them when the free agent frenzy starts on July 1.
Those teams are the Islanders, Toronto Maple Leafs, Boston Bruins, San Jose Sharks, Dallas Stars and the Tampa Bay Lightning.
Tavares, 27, is the biggest name possibly up for grabs now that the Washington Capitals have locked up 28-year-old defenceman John Carlson to an eight-year, $64-million contract.
There are various reasons why each shortlisted squad should sign or pass on Tavares. His desired term and asking price will undoubtedly be key factors in where he goes, if he leaves New York.
Tavares' most recent contract was for five years at $5.5 million per season.
These last-minute negotiations could be plenty of excitement over nothing. Several teams reportedly expressed interest in Steven Stamkos last year before he ultimately re-signed with the Lightning.
New York Islanders
The Islanders drafted Tavares first overall in the 2009 NHL Entry Draft. The Mississauga, Ontario native has been a bright spot on a team that's been mired in mediocrity since before he arrived at age 18.
New York has reached the second round of the Stanley Cup Playoffs once and missed the postseason in seven of Tavares' 10 seasons.
The 6'1" forward has played all 82 games in four years. He hasn't been immune to injuries, including one that ended his season at the 2014 Olympic Winter Games in Russia.
In 669 NHL games, Tavares has 621 points (272 goals, 349 assists). He also recorded 22 points (11, 11) in 24 playoff contests.
His best season was 2014/15, when he put up 38 goals and 48 assists in 82 games.
In international play, Tavares won gold medals at the 2007 Super Series between Russia and Canada, plus back-to-back golds at the 2008 and 2009 IIHF World Junior Championships, a 2014 Olympic gold and a 2016 World Cup of Hockey title.
With this pedigree, Tavares can mentor younger players if he sticks around for another Islanders' rebuild or retool.
The team hiring general manager Lou Lamoriello and new head coach Barry Trotz may convince him to stay put, along with their recent commitment to build a new rink in Belmont Park.
Even with the salary cap climbing, using big money and term on someone who hasn't led the Islanders to the promised land is risky.
Toronto Maple Leafs
With veteran centerman Tyler Bozak's future unclear and Tomas Plekanec reportedly eyeing a return to the Montreal Canadiens in free agency, the Maple Leafs could use some depth down the middle.
Even with Auston Matthews and Nazem Kadri as cornerstones at center, and Toronto earning a goal-scoring reputation, it wouldn't hurt to have an extra offensive punch for opponents to contend with.
It helps that head coach Mike Babcock knows Tavares well, having coached him on Team Canada at the 2014 Olympics and 2016 World Cup.
Many have argued that better defensive players are a more pressing need for Toronto than another catalyst up front, especially for a team that's fallen just short of the second playoff round twice in a row.
General manager Kyle Dubas must also remember Matthews and other key pieces like Mitch Marner and William Nylander are expecting big paydays soon, which wouldn't leave much cap room for Tavares.
But the Maple Leafs inching closer to a perennial playoff force may be more appealing to Tavares than the Islanders or other teams that still aren't ready to win.
Boston Bruins
The Bruins appear set at the center position with two-way stud Patrice Bergeron and David Krejci, plus Riley Nash and Danton Heinen having good seasons in 2017/18.
Other depth players like Ryan Spooner, Tim Schaller and Sean Kuraly down the middle wouldn't suggest there's much roster space for Tavares, let alone cap flexibility.
On the other hand, Boston could use some extra punch after looking well-poised for a Stanley Cup win but running out of gas in the second round of the 2018 playoffs.
San Jose Sharks
The Sharks have been retooling on the fly for a few years, and they may need a younger star centerman with Joe Thornton on the back end of his career and the team's championship window arguably closing.
San Jose has roughly $20 million in cap space after buying out Paul Martin and trading Mikkel Boedker, leaving plenty of room to match competing bids for Tavares.
Even if they constantly disappoint in the postseason, Tavares would have a bigger chance of winning in California than he would in New York right now.
Tavares' term target and injury history may be the only cases against bringing him to San Jose.
Dallas Stars
Like the Islanders, the Stars are another team building for the future, with several strong talents such as Jamie Benn, Tyler Seguin, Jason Spezza and Alex Radulov.
Dallas would likely be better off filling other holes, such as their blueline and backup goaltender. It's hard to say where Tavares would fit, as the Stars' roster is full of established veterans and big contracts.
Taking a chance on Tavares may be the only way to prove he can put the Stars over the top. That doesn't mean they shouldn't address other needs with the money Tavares would command, however.
Tampa Bay Lightning
Tavares to the Lightning may also be a long shot, but general manager Steve Yzerman should be commended for at least offering to strengthen his juggernaut lineup.
Tampa Bay's cap concerns and depth would make accommodating Tavares tricky, especially with Stamkos as a franchise player already, along with proven centermen Tyler Johnson and Brayden Point.
The Lightning's playoff history is promising, but Tavares' purpose on an already-loaded roster that's tight against the cap is unclear.
What do you think? Should John Tavares stay put or test the free agent market? Let us know in the comments section below.