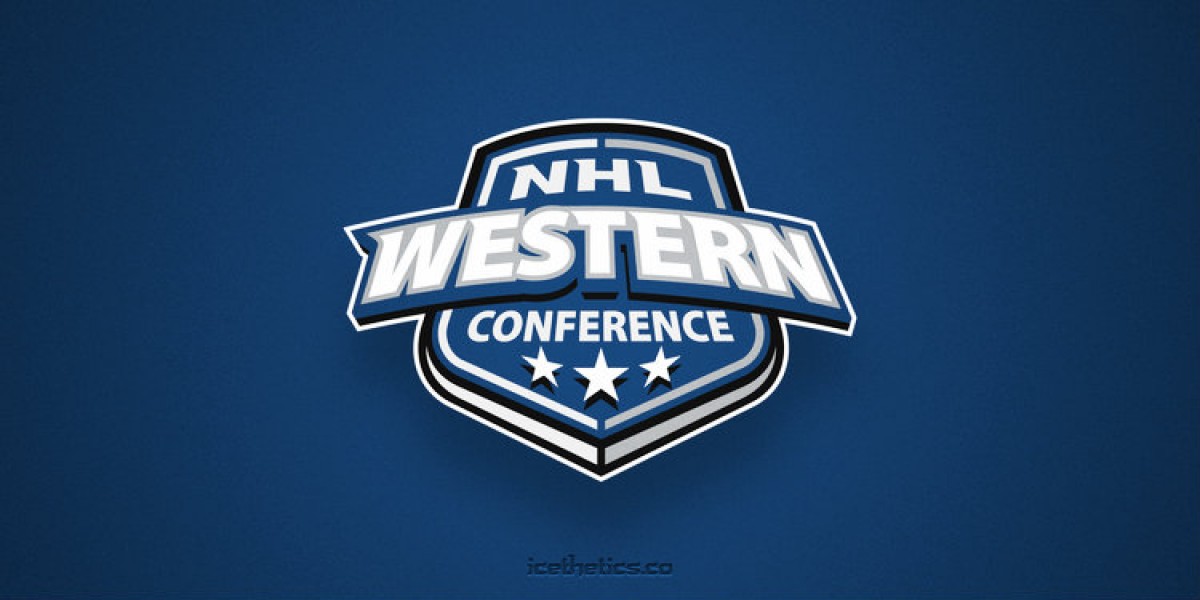 Over the past month or so teams have been making numerous moves to improve their chances for the next NHL season about to begin in October 2018.
Did they succeed in getting better, or did they fail? Each team's grade (A-D) is also included.
Arizona Coyotes (A-)
Additions: Alex Galchenyuk, Vinnie Hinostroza, Michael Grabner
Losses: Max Domi, Luke Schenn, Jordan Martinook, Zac Rinaldo
The President of Hockey Operations/GM John Chayka was very busy in the off-season attempting to get his team back into playoff contention after not participating since the 2011/12 season.
The one for one trade with the Montreal Canadiens with Domi going to Montreal and Galchenyuk moving to the desert may be the most intriguing trade he made. Galchenyuk will be tried out more at the center position where he had been denied playing much there in Montreal. Domi just needed a fresh start somewhere after two really poor seasons following a successful freshman year.
In another bold trade move by Chayka he took on Marian Hossa's contract from the salary strapped Chicago Blackhawks and landed an exciting, young, speedy forward in Hinostroza. He had good possession numbers and that is something that Chayka covets when he brings on a new player.
The Coyotes also added a solid defenseman in Jordan Oesterle from Chicago who should be the seventh blueliner on the roster.
In free agency, the Arizona club almost landed James van Riemsdyk but he eventually received a more lucrative contract from the Philadelphia Flyers.
Who the Coyotes did manage to sign was a reliable bottom six player in Grabner who can put the puck in the net... something the Coyotes struggled doing of late.
They did lose defenseman Schenn and Rinaldo, but shouldn't feel any pain from that. Schenn was a leading player for hitting opposing players while Rinaldo was merely a tough guy without much skill.
What all this means is the Arizona Coyotes may just have added the pieces necessary to move up to compete for a playoff spot... finally.
St. Louis Blues (A-)
Additions: Ryan O'Reilly, David Perron, Tyler Bozak, Patrick Maroon, Chad Johnson
Subtractions: Carter Hutton, Patrik Berglund, Vladimir Sobotka, Tage Thompson, Kyle Brodziak, Scottie Upshall
While the Blues were able to upgrade their roster significantly by adding the likes of two-way center O'Reilly, excellent playmaker Perron and a third-line center in Bozak, they have a deep hole in net.
Chad Johnson is no Carter Hutton.
Just compare Johnson's goals allowed average at 5-on-5 at 13.1 below average to Hutton's stellar 9.4 goals allowed above average and the gaping hole in net can really be an issue. Let's not forget that Johnson also played for a poor defensive team last season in Buffalo.
Now if (and it's debatable) Jake Allen can finally step up and play like a starting goalie, then the Blues' chances increase boldly.
Just adding a star player like O'Reilly can change the Blues' fortunes next season. They gave up a lot to acquire him from Buffalo and it had better pay off by the team qualifying for the playoffs after a one-point deficit last season.
Los Angeles Kings (B)
Additions: Ilya Kovalchuk, Peter Budaj
Subtractions: Tobias Rieder, Christian Folin, Andy Andreoff
Adding a stud like Kovalchuk was a feather in the Kings' hat, but is it enough? This team is not much different than last season when they were eliminated handily in the playoffs by the upstart Vegas Golden Knights in four games.
The Kings are not getting any younger, and adding an aging (35) former KHL star like Kovalchuk may backfire. The average age of their 2018/19 roster is nearly 30-years-old.
They did sign their prize defenseman Drew Doughty to a lucrative contract worth $88 million over eight years. They are extremely low on cap space ($2,154,773) and really don't have any options to make changes which may be necessary.
When you pay three players $23.25 million it leaves little funds for any other players, and Doughty's salary goes from $7 million this coming season to $11 million next season.
The Kings will more than likely be in the playoffs again unless something strange happens.
Colorado Avalanche (B)
Additions: Philipp Grubauer, Ian Cole, Matt Calvert
Subtractions: Jonathan Bernier, Nail Yakupov, Blake Comeau
The big addition for the Av's has to be Grubauer. He was sought after by teams who really wanted an upgrade in net. With a goalie tandem of Sergei Varlamov and Grubauer the Av's shouldn't have any woes in net.
They also added Ian Cole and he should assist in solidifying the defense. His Corsi For % at even strength is an excellent 51.2 over his eight NHL seasons.
The Av's may have more to worry about on offense where after their top line their depth lacks. While they did average 3.13 goals per game last season, they really need more production from other lines besides the MacKinnon/Landekog/Rantenan line which accounted for 93 of the team's total of 257 goals (36.2%).
Anaheim Ducks (B-)
Additions: Brian Gibbons, Andrei Sustr, Carter Rowney, Luke Schenn
Subtractions: Francios Beauchemin, J.T. Brown, Kevin Bieksa, Antoine Vermette
The Ducks added by subtraction by letting aging players go who weren't performing. Beauchemin (38), Bieksa (37), and Vermette (36) have seen their better days and were outscored heavily when they were on the ice, especially with Bieksa and Vermette.
The addition of Schenn may help increase the number of hits the team inflicts on their opponents, but he is a stay-at-home defenseman.
Other than that, the Ducks are really an aging team. Ryan Getzlaf (33), Ryan Kesler (34), and Corey Perry (33) are all getting up there in age. You can expect them to be slowing down or be susceptible to injuries more frequently.
The Ducks will want to do better than their four-game sweep playoffs performance they indulged against their opponents to the north, the San Jose Sharks.
Vegas Golden Knights (C)
Additions: Paul Stastny, Daniel Carr, Curtis McKenzie
Subtractions: James Neal, David Perron, Luca Sbisa
When you look at losing both Neal and Perron most may feel that will decrease the Golden Knights chances for success next season.
Perhaps not.
They were able to sign Stastny who will center their second line. Adding both Carr and McKenzie will also help as they are cast in the same mold as the entire roster last season, filled with players trying to show they belong in the NHL and can compete when given the chance.
Still losing a tough, gritty forward like Neal has to hurt. Even worse losing a skilled playmaker like Perron may hurt worse.
Look for the Vegas team to still be competitive, but we all must admit they over-achieved in their initial season and may come back down to earth... probably landing in a casino hoping for a jackpot.
Minnesota Wild (C-)
Additions: Greg Pateryn, Eric Fehr, J.T. Brown
Subtractions: Tyler Ennis, Matt Cullen
If the Wild were trying to be 'wild' with their off-season activity, I think they need to reassess that... not much to write home about here. Pateryn may be a good addition, and at 6'3", 224lbs he won't be pushed around playing defense.
He had 155 hits and 148 blocks last season with the Dallas Stars. His puck possession leaves a bit to be desired with just five takeaways and 38 giveaways.
Fehr had only 15 points in 71 games over the last two NHL seasons so he is not much to get wild about.
Brown had only seven points in 47 games split between Tampa Bay and Anaheim last season.
San Jose Sharks (C-)
Additions: None
Subtractions: Mikkel Boedker, Jannik Hansen, Eric Fehr
The Sharks are definitely still a good team, but without gaining John Tavares or Ilya Kovalchuk their chances of getting another Cup soon are diminishing quickly.
Losing Boedker is not a huge deal. He was pretty much of a bust since the Sharks gave him a four-year $16 million contract. In 155 games he tallied only 25 goals, 38 assists in San Jose. The thing is he's off to the madhouse in Ottawa and who knows how that will work out for him?
Both Hansen and Fehr were insignificant performers so no big loss there.
After an impressive four-game sweep of the Ducks in the playoffs last season the Sharks got eaten alive by the amazing Vegas Golden Knights in six games.
Can they make a comeback? Perhaps.
Dallas Stars (C-)
Additions: Anton Khudobin, Blake Comeau, Roman Polak
Subtractions: Antione Roussel, Greg Pateryn, Dan Hamhuis, Kari Lehtonen, Curtis McKenzie
Khudobin is an improvement over Lehtonen, but only slightly. Comeau and Polak are lesser players than the departed players, but Dallas should be fine, especially if 2017 third overall pick Miro Heiskanen is as talented as expected.
A new coach may help them win more games. They should be in the playoffs again.
Nashville Predators (C-)
Additions: None
Subtractions: Mike Fisher, Alexei Emelin
Fisher retired... again. This team is a top-notch club and really didn't need to add anyone to stay in the running for the Stanley Cup again. The Western Conference is getting more competitive, however, so they better start peaking again before it's too late.
Edmonton Oilers (C-)
Additions: Tobias Rieder, Kyle Brodziak
Subtractions: Brandon Davidson, Mike Cammalleri, Iiro Pakarinen
The Oilers didn't make any dumb trades but didn't really increase their chances of finishing any better than last season.
They still have the best hockey talent on earth in Connor McDavid, but as proven last season you can't win with just one outstanding player, it's a team sport.
Adding more speed in acquiring Rieder may help a bit. He's also a good penalty killer and can score shorthanded goals to boot.
Calgary Flames (C-)
Additions: James Neal, Noah Hanifin, Elias Lindholm, Derek Ryan, Austin Czarnik
Subtractions: Dougie Hamilton, Micheal Ferland, Kris Versteeg, Matt Stajan, Lance Bouma
The Flames made some changes for sure. Losing Hamilton for Hanifin may have been a mistake, but Hanifin is young at 21-years-old so this trade will not be realized for its worth for a few more years.
James Neal is a quality addition and having him on a line with Sean Monahan and Johnny Gaudreau ought to be something to see. This is still a good team and even with the many changes, they will be in the playoffs. They made some good additions to the offense, but their 'D' still needs some work.
Winnipeg Jets (D+)
Additions: Laurent Brossiot
Subtractions: Paul Stastny, Joel Armia, Steve Mason, Michael Hutchinson, Tobias Enstrom, Matt Hendricks
Losing Stastny was not a good thing for the Jets who looked like they were going in the right direction. Then, Armia leaving to make room to sign Stastny just was salt in the wound.
The Jets may still have enough talent to be as competitive as last season, and with a guy like Patrik Laine on your forward line all can't be that bad.
Chicago Blackhawks (D+)
Additions: Brandon Manning, Cam Ward, Chris Kunitz, Marcus Kruger
Subtractions: Anthony Duclair, Patrick Sharp, Vinnie Hinostroza, Tomas Jurco
If the goal for the off-season for the Blackhawks was to FINALLY acquire some salary cap space, then they succeeded. What they did to their forward line though is another story. Losing Hinostroza and letting Duclair go after trading Richard Panik for him was not too bright.
Adding Cam Ward as a backup goalie especially with the questionable status of Corey Crawford is another head-scratcher.
Unless the 'Hawks can work a deal to acquire Max Pacioretty or Jeff Skinner as has been rumored, their outcome of last season may be repeated.
What is your outlook on all the changes by teams in the Western Conference over the summer? Who improved, who didn't? Let us know in the comments section below.