As the new NHL season approaches, young prospects are eagerly awaiting for their dream to come true... playing in the NHL.
Western Conference prospects for each team
---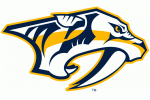 Eeli Tolvanen, LW/RW, 19
The forward from Finland stands 5'10", 192lbs. He played 49 games for Jokerit of the KHL, collecting 19 goals, 17 assists last season. He appeared in three games with the Nashville Predators last year and didn't notch a point. He is expected to make the Nashville club but perhaps needs to pick up his level of enthusiasm as he seemed to just appear at the prospects' development camp.
If he can show some scoring ability, his addition would make an already strong team even stronger.
---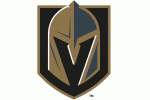 Cody Glass, C, 19
This lanky 6'2" 179lb kid can generate some excitement for the Vegas Golden Knights... as if they need to add more of that to their young team's resume. Glass may make the cut in training camp, but if he doesn't he'll need to return to the WHL.
He's just too good for the CHL and too young for the AHL. With added confidence, along with some additional strength, he has a decent chance to be skating with the big club this upcoming season.
According to eliteprospects.com, "He attacks hard and fast and consistently displays excellent puck control. His decision making is very good, indicative of his high level of hockey sense".
That's the kind of player that fits the mold in Sin City, so we'll see if he makes the club in training camp.
---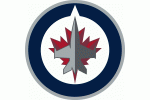 Kristian Vesalainen, RW/LW, 19
The 2017, #24 selection overall pick of the Winnipeg Jets has NHL size at 6'4", 207lbs but may not be ready to make the jump to the NHL this season. He hasn't been signed to an entry-level contract yet by the Jets but could be by the time training camp begins.
He possesses three attractive skills... size, puck handling, and skating. If he can make the club he would be a good fill-in player in case of injuries to regulars on the roster.
---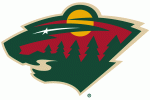 Jordan Greenway, LW/RW, 21
Last season Greenway played for Team USA in PyeongChang and collected an NCAA Hockey East title. His reward was being signed to an entry-level contract by the Minnesota Wild.
He appeared in six regular-season Wild games tallying an assist. He scored his first NHL goal in the playoffs and added an assist in five games.
It appears that he is ready for the NHL but unlikely that he will be sent to the AHL for more seasoning.
At 6'6", 226lbs he defines power forward for the Wild. Now, he just needs to show it in training camp, and he will be there to stay.
---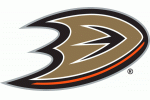 Sam Steel, C, 20
With a great hockey name, how can he fail? He was the Anaheim Ducks' 30th overall selection in the 2016 draft and seems a sure-hit to make the team this fall.
In 2016/17, Steel flourished with the WHL's Regina Pats by collecting 50 goals, 81 assists in just 66 games, capturing the WHL scoring title. Last season he cooled off a bit by tallying 33 goals, 50 assists in 54 games.
If the 5'11", 185lb center he can have a respectable camp next month, he may either play in the AHL for the Ducks' affiliate team San Diego Gulls and if so he won't be there long... he's NHL-bound.
---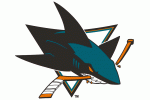 Ryan Merkley, D, 17
This 5'11", 170lb defenseman has had two decent seasons in the OHL, gaining 55 and 67 points respectively playing for Guelph Storm. He more than likely needs more development before he makes the San Jose Sharks' roster.
Still, at training camp, it will be interesting to see what he can do against NHL-caliber competition. While his offensive capabilities and potential may be enticing, he needs to get his head screwed on right before he's ready for the NHL. He was once sent to the dressing room during a game... and it wasn't injury-related.
---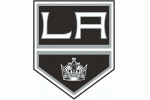 Gabe Vilardi, C, 18
With an NHL-sized body going 6'3", 201lbs Vilardi has the Los Angeles Kings' organization's attention, but it was announced recently that his back issues have reappeared and he won't be playing in the World Junior Summer Series for Team Canada. He is expected to be ready for the King's camp next month.
With his offensive upside of 157 points in 143 OHL games and his stellar performance for the Kingston Frontenacs in last season's playoffs where he tallied 11 goals, 11 assists in 16 games, his chances of being in the NHL soon are good... if he can stay healthy.
---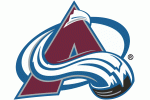 Conor Timmins, D, 19
Timmins, who is 6'2", 183lbs should have a decent NHL career once he makes the Colorado Avalanche's roster... that probably won't be this go-around. The 2017 #32 overall pick still needs to refine his game a bit.
He did have 115 points in 163 games with the Sault Ste. Marie Greyhounds of the OHL, his next step seems to be playing in the AHL for the Av's Colorado Eagles.
Training camp will give the Av's management and fans an idea of what he may bring to the table down the road a bit.
---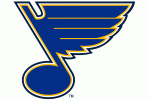 Robert Thomas, C, 19
Thomas' 156 career OHL points in 155 games shows he may be ready to make the jump to the NHL. He will have some good company if he does make the cut at training camp next month.
With the addition of Ryan O'Reilly and Tyler Bozak, this 6'0", 187lb center may be able to complement that talent down the middle. One thing is certain, he may be joining one of, if not the most improved squad in the NHL.
---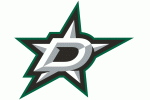 Miro Heiskanen, D, 19
The Dallas Stars really like this kid, enough so that it was rumored that the Dallas club had no interest in including him in a potential trade to acquire Erik Karlsson. Plus they selected him third overall in the 2017 draft, and they're not giving that away.
That seems like a lot of pressure for the 19-year-old 6'0", 170lb kid, but Dallas feels that he can handle it. He is certainly a shoe-in to be playing for the Stars this season. He's that good... well according to the Stars anyway.
---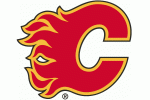 At 6'2", 205lbs Valimaki has the physical presence to be an NHL player. He did appear in some Calgary Flames' preseason games last season and is now ready to see if he can compete in the big league.
He will turn 20-years-old in October so if he doesn't make the cut in the Flames' training camp next month he can be sent to the Stockton Heat of the AHL instead of going back to the WHL's Tri-City Americans where he has collected 138 points in 159 games.
---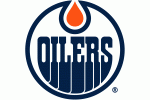 Evan Bouchard, D, 18
The decent sized (6'2", 194lb) blueliner seems like a sure thing. The Edmonton Oilers must have thought likewise when they drafted him 10th overall in the recent 2018 NHL Entry Draft.
And why not? His 148 points in 178 games with the OHL's London Knights shows he may be ready to make the giant leap to the NHL. He may seem young but will turn 19 in October.
His only improvement in his game may be his skating, but he has a good shot at bumping someone like Kris Russell's minutes, so watch his progress in camp next month. He may surprise some people.
---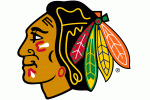 Dylan Sikura, C/W, 23
As the senior player in this group, it seems like Sikura is ready to play some minutes for the Chicago Blackhawks this upcoming season. He appeared in five games last season gathering three assists.
His size is questionable at 5'11", 159lbs, so bulking up a bit may help his transition to the NHL. With a good performance in camp next month he may have a chance at breaking into the top-six forward unit if he shows he can compete at the NHL level.
---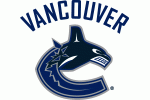 Elias Pettersson, C/W, 19
At 6'2", 165lbs he needs to bulk up to play with the big boys but has some good potential. The Vancouver Canucks can use a lot of potential but by losing the Sedin twins they will be hurting a bit from that.
Pettersson, yet another Swedish player was described by eliteprospects.com "as a tenacious, jack-of-all-trades kind of player; he is well versed in all the important aspects of his own game."
As is the case for most Swedes, he is an excellent skater and just so the Canucks' fans don't expect him to single-handedly bring them out of the depths of the Western Conference, he should succeed.
---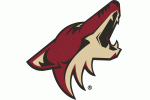 Dylan Strome, C/W, 21
The Arizona Coyotes have shown extreme patience in Strome's slow development, so this could be the season where he sinks or swims. After being the third overall pick way back in 2015, Strome needs to step up this season to show he is NHL material.
He has the skills including 354 points in 219 OHL games, plus 53 points in 50 AHL games in the Yotes' Tucson Roadrunners affiliate team.
So, what's the issue? Not sure.
In an effort to spark some offense head coach Rick Tocchet has stated they Strome may play both center and wing. Why? The team is loaded with centers including Derek Stepan, Christian Dvorak, newly acquired Alex Galchenyuk and veteran Brad Richardson... to name a few. So, wherever Strome fits in he will need to perform or could be gone.
---
Do you see a prospect player you want to follow? Let us know in the comments section below.