The Columbus Blue Jackets were a surprise team last year. Finishing in fourth place in the Metropolitan Division, Columbus had secured their playoff spot by facing off against the Washington Capitals in the first round.
Although they were eliminated 4-2, Columbus saw promising play from young defensemen such as Zach Werenski and Seth Jones. Between the top defense pairing, they scored a total of 32 goals and 62 assists.
Rookie Pierre Luc-Dubois also shined throughout the season for Columbus, recording 20 goals and 28 assists for a total of 48 points.
Columbus is currently in a negotiation battle with star player Artemi Panarin. After the numbers he put up last season, (27G, 55A, 82P), it's highly important that they bring back Panarin for another season.
Although, Panarin has come out and said he would like to be back with the Chicago Blackhawks if no deal can get done. If he leaves, Blue Jackets fans everywhere will not be happy according to Michael Arace of the Columbus Dispatch.
Columbus has brought in some new faces, and some old faces have left the building. For example, Matt Calvert was shipped out to the Colorado Avalanche, and so was Ian Cole.
Columbus also signed forward Riley Nash from the Boston Bruins, and Anthony Duclair who split time with the Arizona Coyotes and the Blackhawks last season. In addition, they re-signed Boone Jenner to a four-year contract.
Projected lineup
Forwards:
Artemi Panarin - Pierre Luc-Dubois - Cam Atkinson
Nick Foligno - Alexander Wennberg - Oliver Bjorkstrand
Boone Jenner - Riley Nash - Josh Anderson
Sonny Milano - Brandon Dubinsky - Anthony Duclair
Extra forward: Lukas Sedlak
Defense:
Zach Werenski - Seth Jones
Gabriel Carlsson - Markus Nutivaara
Seventh Defenseman: Scott Harrington
Goalies:
Sergei Bobrovsky
Columbus is looking to make the post season again, and maybe make it out of the first round. Since Columbus made the playoffs against the Detroit Red Wings almost 10 years ago, they have not made it out of the first round.
They got their first playoff win a few years back against the Pittsburgh Penguins but have failed to win a series. This past post-season, Columbus won the first two games against the Caps before Washington came back to win the series.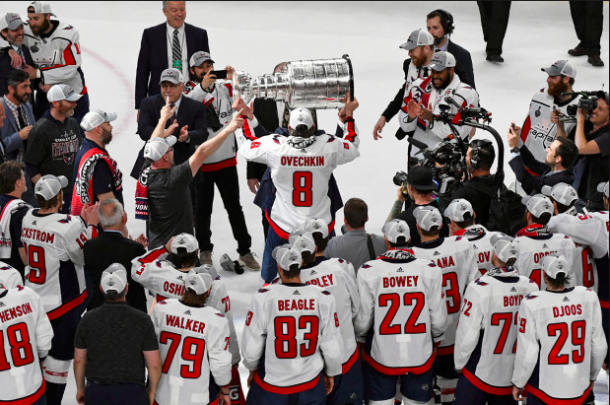 Now, every season has some worse and best case scenarios.
Worse case scenarios
- Columbus falls short and doesn't make the playoffs.
- Columbus ends the season with fewer than 95 points.
- Artemi Panarin doesn't re-sign.
- Sergei Bobrovsky can't fix his playoff form.
- Seth Jones gets injured before playoffs.
- The new boys can't adjust to the coaching style of John Tortorella.
Best case scenario
- Columbus finishes third in the Metropolitan Division.
- They end the season with more than 95 points.
- They land a goal scorer during the trade deadline period.
- Columbus makes it out of the first round of the playoffs.
Prediction
If Columbus can have a season like they did last year, or even two years ago, they can find themselves in the playoff race again. This would mean that Columbus has the right combinations to line a perfect matchup against the Pittsburgh Penguins and/or the Caps.
However, major key pieces have left, and the glove side of Bobrovsky is still not too good. They'll be lucky to finish third again in the Metro Division if the cards play in their favor.
How do you think the Columbus Blue Jackets will end the 2018/19 season? Let us know in the comment section below, and make sure to give us a follow on Twitter (@VAVELNHL_ENG) for more updates!