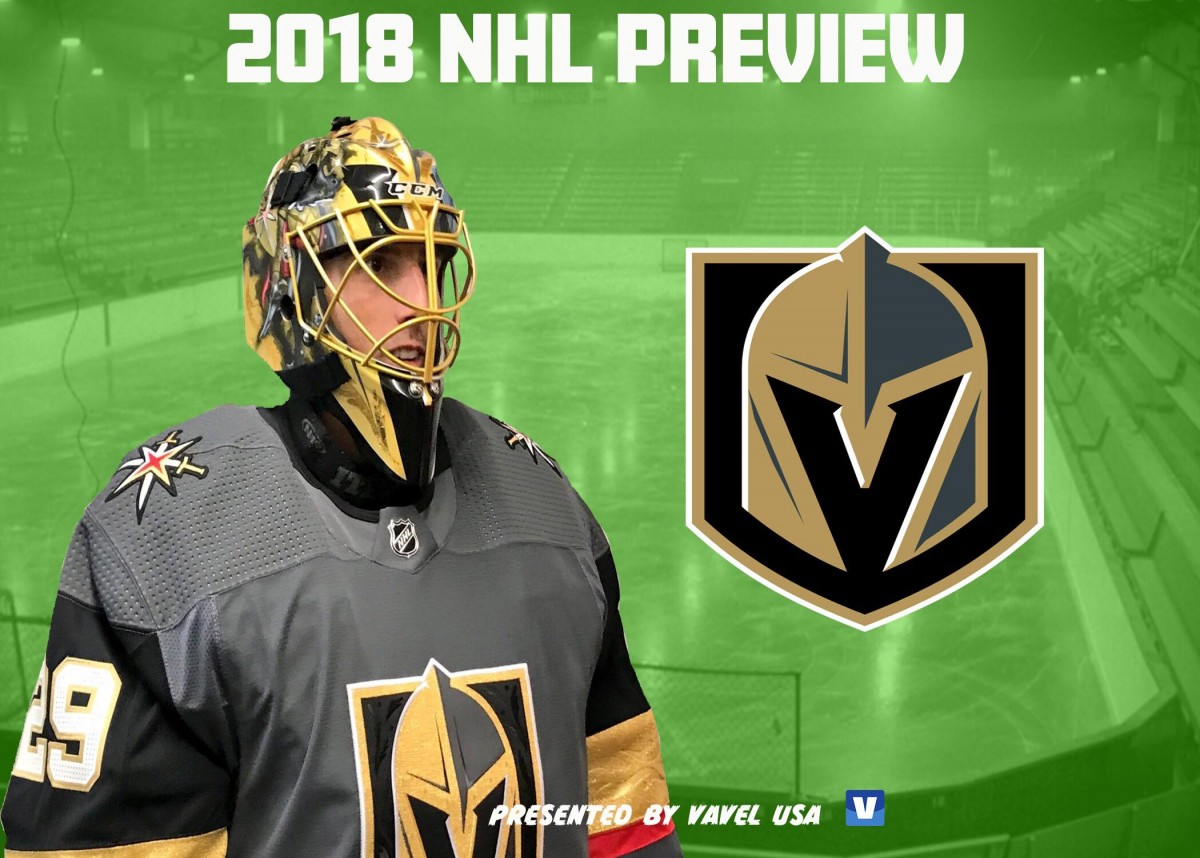 The Vegas Golden Knights had a dream season. They united a city after a tragedy, they defied the odds, they made solid trades, were paying players well below their pay grade, and 90 percent of all players had their best pro seasons in their career.
Not to mention the Golden Knights did what some franchises struggle for decades to capture; playoff magic. They steamrolled the Los Angeles Kings in four games, they handled the San Jose Sharks and shocked the world by taking care of the Winnipeg Jets on the back of goaltender Marc Andre Fleury.
Yes, they stumbled against the red-hot Washington Capitals in the Stanley Cup Finals but there may never be a team in NHL history to have a more shocking season.
General Manager George McPhee had a busy offseason which included the task of keeping as many players in Vegas as possible. Vegas lost David Perron and James Neal to the St. Louis Blues and Calgary Flames respectfully. They also parted ways with veteran defenseman Luca Sbisa.
With extensive cap space Vegas was able to re-sign Ryan Reaves to a two-year deal, goaltender Maxime Legace to a one-year deal, defenseman Nick Holden to a two-year deal, Oscar Danks to a two- year deal, Colin Miller to a four-year deal, Tomas Nosek to a one-year deal, and William Carrier to a two-year deal.
Most of those signings are depth signings, something that become Vegas' strongest advantage last year. However, a few contracts stand out. Paul Stastny signed a three-year $19.5 million deal, Marc-Andre Fleury signed a three-year $21 million deal, and William Karlsson signed a one-year $5.25 million deal.
Stastny should lessen the loss of Neal and Perron, while Karlsson openly betted on himself to prove last seasons 40+ goal season was not a fluke. Fleury's contract got some eye raises due to his age, but his popularity, competitive nature, and advantageous body type should allow him to play into his mid to late thirties with proficiency.
Projected lineup
Forwards:
Jonathan Marchessault - William Karlsson - Reilly Smith
Erik Haula - Peter Stastny - Alex Tuch
Ryan Carpenter - Cody Eakin - Tomas Tatar
Tomas Nosek - Pierre-Edouard Bellemare - Ryan Reaves
Extras: Daniel Carr, Carrier, Oscar Lindberg
Defenseman:
Brayden McNabb - Nate Schmidt
Shea Theodore - Deryk Engelland
Colin Miller - Nick Holden
Extras: Jon Merril, Brad Hunt
Goalies:
Fleury
Malcolm Subban
Extras: Maxime Lagace, Oscar Dansk
Best case scenario
- They were not a one-hit wonder and emerge as a consistent number threat in the west.
- Marc-Andre Fleury continues his Veznia like play and remains a top-five goalie in the league.
- William Karlsson repeats his historic season.
- They can recapture the magic from a year ago and continue to grow their fanbase.
Worse case scenario
- Karlsson goes back to 10 goals or fewer this season.
- Vegas runs into injury problems.
- Paul Stastny is unable to produce at the level of Perron and/or Neal.
- Fans lose interest in the team if they hit a rough patch.
Prediction
Probably somewhere in the middle. It would be incredible if Vegas was able to recreate last year but highly unlikely. However, there was nothing more unlikely than their run last year, so you just never know.
Fleury and Karlsson will most likely still be cornerstones of the team, but they may not be top of the league. Vegas' biggest test is going to come in the sense that most of the teams in their division have gotten better this offseason. Vegas on paper has not gotten better, but they haven't lost an astronomical amount of talent.
Remember this team was three wins away from the Stanley Cup. What Vegas has planned for the sequel is anyone's guess but one can almost guarantee that many eyes will once again be on the city of Vegas as the unlikely Golden Knights work to repeat the impossible.
How do you think the Vegas Golden Knights will do in 2018-19? Let us know in the comment section below and be sure to give us a follow on Twitter by searching (@VAVELNHL_ENG).