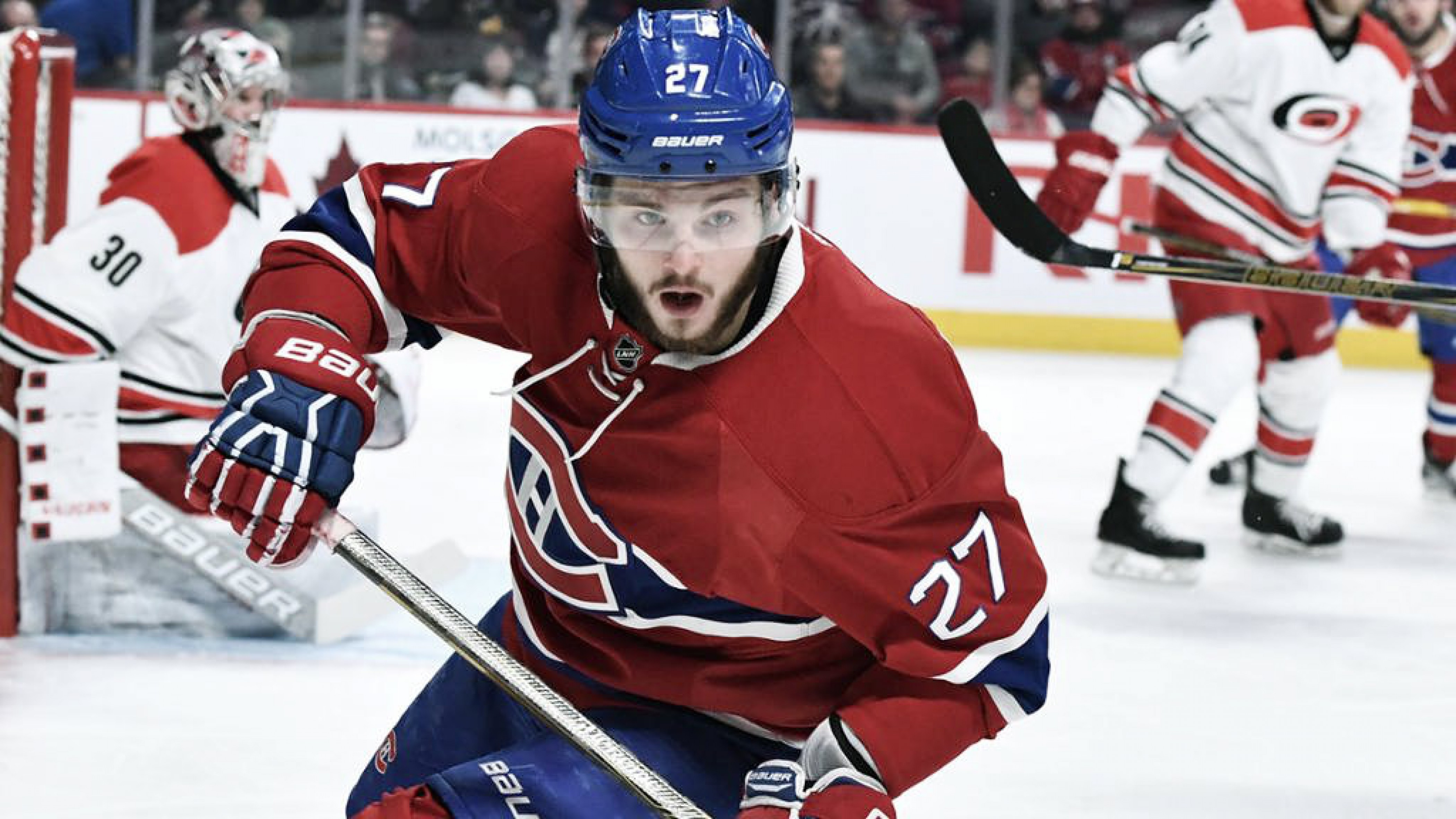 Two players exchanged teams in mid-June and it may be the best thing that can happen for both involved.
Max Domi went to the Montreal Canadiens for Alex Galchenyuk.
It was a controversial trade in that Domi was a fan favorite and many fans in Montreal thought that their GM Marc Bergevin gave up too much in the trade.
One Montreal fan had this say about the trade:
Bryguy
2 months ago
Interesting. Galchenyuk was more talented and a center but had no chance of reaching his potential in Montreal given the current environment and unrealistic expectations placed upon him due to incompetence by management.
I think the Coyotes got a better player.
What was apparent was that both players needed a change of scenery and the trade happened.
Domi's struggle
Max Domi was struggling after a successful first season where he showed 18 goals, 34 assists in 81 games. He was a respectable +3 showing he was on the ice more when his team scored than not. He also carried a nice 11.5 shooting percentage while playing alongside his buddy Anthony Duclair when they were dubbed the "killer D's."
His sophomore season was not as appealing. He was injured in a fight with the Calgary Flames' Garnet Hathaway where he broke a bone in his hand sidelining him for eight weeks and requiring surgery.
He really didn't have a bad season, but just didn't seem the same after that. He only gathered nine goals, 29 assists and his shooting percentage tail-spinned to a meager 8.3 percent. He also fell in his +/- statistic to a -9.
Even with the missed games his points per game average of 0.49 was his best in the three seasons in Arizona.
In his third season he fell to an even worse shooting percentage of just 6.0 percent. He only scored nine goals again... and it was time to see what he was worth on the trade market.
It was decided that when the Canadiens offered disgruntled forward Galchenyuk for Domi straight up, President of Hockey Operations/GM John Chayka went for it.
Galchenyuk's story
Galchenyuk was taken as the third overall selection in 2012 and leads all players from that draft class in career assists with 147 and games played with 418.
BUT... after scoring 30 goals in 2015/16 playing center it was decided that he should switch to playing wing.
Go figure.
That didn't go over too well for Alex. He knows he can play center and now that he has been assured that he will be given every opportunity to show what he's got at that position, he seems energized and ready to go.
It been disclosed that head coach Rick Tocchet is ready to also see what the big guy can do from center ice.
"I've communicated with Alex and he said he'd like to play center," Coyotes head coach Rick Tocchet said. "I have no problem with a player who'd like to try something if he backs it up. So, I want to give him a chance at centre if he wants to play it, and our coaching staff will try to give him the best possible help to play that centre position. We'll see how that goes."
Will Galchenyuk succeed at playing center?
It seems that he has something to prove to the Canadiens' management that they were dead wrong about switching him to play wing instead of center.
He will need to improve his two-way game as evidenced by his dismal +/- of -31 last season. He is not a great faceoff guy either and playing center will mean he is needed to take faceoffs and win them at a better clip than his 45.5 percent win ratio shows.
If he is willing to put in the hard work to show the Coyote's management that he truly deserves a shot at playing center, then he will succeed.
There are some who criticize his play as stingy with the puck, and if he is a center he will need to distribute the puck as well as shoot it.
Yet, as displayed in the video above he has a terrific shot, especially when he is set up for a one-timer... ala Alex Ovechkin.
If he plays on a line with newly acquired Vinnie Hinostroza and Brendan Perlini that should be a line which can be explosive offensively and that may be exactly what could increase the Coyotes chances to at least fight for a playoff position.
If Galchenyuk puts in 25-30 goals along with Clayton Keller matching that total, the meager offense the Coyotes have displayed the last few seasons will have a new awakening... and that's exciting.
If Galchenyuk can reach his potential, the Coyotes may have pulled off a trade which helps them more than some realize.
For Galchenyuk this could be the point in his career where he becomes a star player in the NHL.
That would put smiles on the Coyotes' fans' faces as well as prove to all those who doubted the trade and its rewards.
Alex Galchenyuk might just work out just fine.
How do you think Alex Galchenyuk will do with his new team this season? Let us know in the comment section below and be sure to give us a follow on Twitter by searching (@VAVELNHL_ENG).