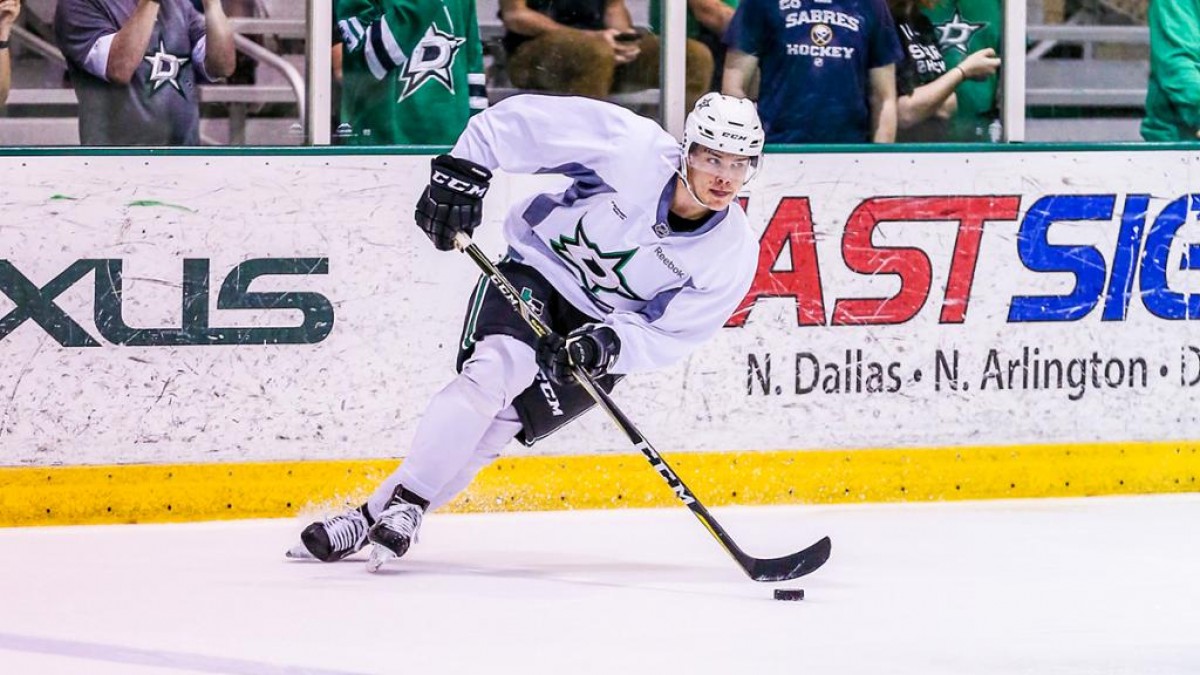 Miro Heiskanen is ready to play in the NHL and the Stars are ready to let him shine. Heiskanen has worked hard all summer in preparation to finally make the jump to the NHL. Stars fans can get their first look at him during training camp in Boise, Idaho. The Idaho Steelheads, the Stars ECHL affiliate, will host training camp this September at their Century Link Arena.
Player bio
For those who don't know much about the Finnish defenseman, Heiskanen was draft third overall by the Stars in 2017. He was the 2017/18 Pekka Rautakallio Award winner of the best defenseman in Finland's top league.
Heiskanen had 23 points in 30 regular season games for HIFK, tying for eighth in goal scoring, and led the league in average ice time at 25:06 per game. For a teenager, Heiskanen has been busy.
Unlike most teenagers who spent their summers binging on Cheetos and playing Fortnite, Heiskanen played hockey... a lot of it.
Internationally, he helped Finland win the Bronze at the Olympics scoring two goals and 10 assists in seven games. He was named the best defenseman at the 2017 IIHF U18 World Junior Championship, playing against some top NHL players. In the Finland versus Canada game, he went head-to-head against lightning-fast Connor McDavid.
When asked about his encounter with McDavid, Heiskanen said,
"He was pretty quick, and there's no one in the Finnish league as fast as he is. But after that, I know how fast he is, and it was easier to play against him."
How can Heiskanen make the Stars better?
Heiskanen is a quick learner with an elite hockey sense. He can slow the game down or he can speed it up. New bench boss Jim Montgomery told NHL.com that the first thing he noticed about Heiskanen was that he makes great decisions and makes the right pass 99 percent of the time.
Chances of Heiskanen making the opening night roster
This is great news for Stars' fans who anticipate the talented prospect to make the roster next season.
The Stars' player development coordinator, Rich Peverley speaks highly of Heiskanen saying,
"He is a great kid, he's grounded…has all the makings right now."
Heiskanen brings an offensive game with him and the depth the Stars so desperately need to win games next season. He could easily pair with veteran Marc Methot or possibly Julius Honka on the second defensive pairing and help bring his game around.
"We expect to bring him along slowly, allowing him to play and play the way he needs to play in order to have success because ultimately that is going to make the Dallas Stars better", said Montgomery to NHL.com.
Other possible prospects
Other possible prospects are defenseman Dillion Heatherington acquired via a trade with Columbus Blue Jackets in March of 2017. Heatherington had one assist in six games with the Stars last season. He also had 13 assists in 21 games with the Texas Stars during their AHL Calder Cup playoff run.
Roope Hintz, the 21-year-old was drafted 49th overall by the Stars. Hintz is another promising Fin who had 35 points last season playing for the Texas Stars, and 12 points in their playoff run as well.
It's not 100 percent sure these players start off with the big club, but they have definitely been lighting up the AHL and could jump up with an injury to a Stars' player later in the season on a call-up.
Prediction
While Heiskanen is no Rasmus Dahlin, he nonetheless will certainly help the Dallas Stars' blueline. He has great potential, and while the spotlight may be on Dahlin, keep your eyes glued on Heiskanen who looks to be a sure quality NHL player.
What do you think the future holds for this talented prospect for the Dallas Stars? Let us know in the comment section below, and make sure to give us a follow on Twitter (@VAVELNHL_ENG) for more updates!