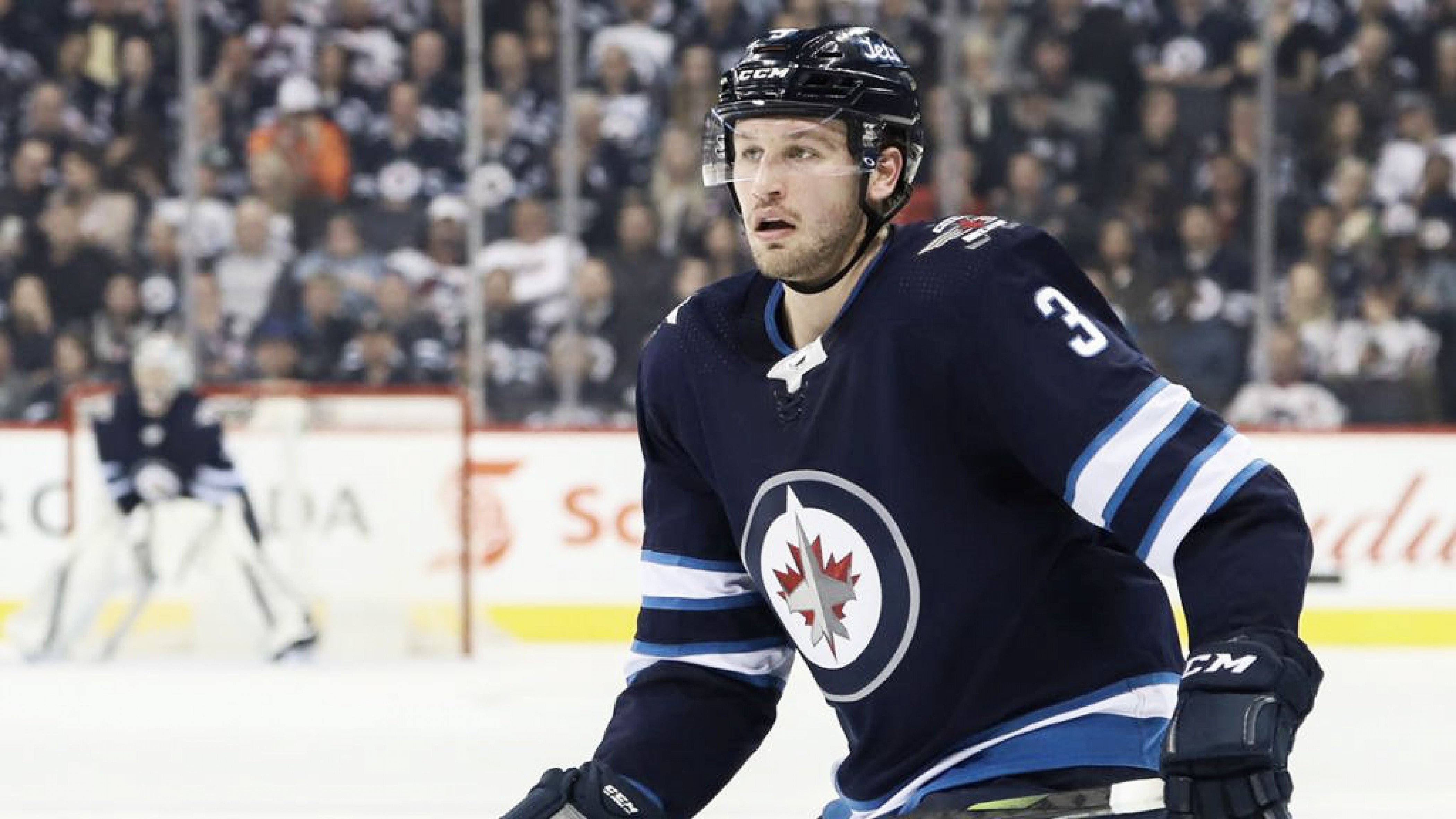 The Winnipeg Jets are hoping the can continue their successful 2017/18 campaign with a giant step to the Stanley Cup Finals this season.
To that they need to stay on course and strengthen their defense... a task every NHL must face when attempting to improve.
One player who may help them in that endeavor is Tucker Poolman.
Player bio
Poolman is no stranger to the NHL as he participated in 24 games with the Jets last season. He managed one goal, one assist but more importantly was a good possession player with a had a 53.3 Corsi For percent at even strength. He also pitched in with some physical play handing out 20 hits while blocking 18 shots to help his goalie.
He averaged 12:34 of on ice time to show he can handle the load.
Standing 6'2", 199lbs the 25-year-old looks to fill an all-important top-six defenseman role or seventh in line on the Jets' blueline. This came about with the news that former Winnipeg Jets' defenseman Tobias Enstrom is moving on after failing to re-sign with the Winnipeg Jets. Enstrom is headed back to Sweden after failing reach a contract agreement with the team.
While Poolman faces some competition from the likes of Sami Niku and Joe Morrow, seeing that Poolman just signed a three-year $2.325 million contract it seems he may have the inside track.
The former University of North Dakota product is a right hand shot, and collected 72 points in 118 games while in the NCAA and that included 20 goals.
He was the 127th overall selection of the Jets in 2013 and looks to fortify the already deep and powerful blueline of the Winnipeg club.
How can Poolman make the Jets a better team?
He for one, has experience in the playoffs playing in two Cup games last season. He would bolster the already strong right side defense by joining Dustin Byfuglien, Tyler Myers and Jacob Trouba in that position.
The Jets' management must feel pretty good about Poolman to offer him a contract, and he played very disciplined hockey not getting one penalty all last season.
For a defenseman whose job it is to take out advancing forward that's a unique talent. Whether he could maintain that throughout a season is debatable. It does show he knows how to play without sitting in the penalty box.
Chances on making the Jets' roster
It seems that unless Poolman has a disastrous training camp (unlikely) he has an inroad to being in the opening night Jets' lineup.
He needs to continue his stellar play and learn all he can from his veterans around him on the blueline. He has good size and makes excellent decisions with the puck as evidenced by his good possession statistics.
The numbers game is always tough especially for defensemen trying to break into an NHL lineup. Poolman has a great shot, and needs to take advantage of it by performing to the best of this ability.
Prediction
While Poolman may get to the top-six, he may not and needs to be ready to fill in much like he did last season when the need arises. He's a solid young player and now is his time to display his skills and solidify his place on the Jets' blueline.
Look for him to maybe tally 20-25 points and again show his discipline by not taking unneeded penalties and being a solid force in front of his goalie.
Poolman will be fine, and for that matter so will the Winnipeg Jets who have their eyes on the prize... the Stanley Cup.
What are your thoughts on the fate of Tucker Poolman? Will he jump to the NHL and stay? Let us know in the comment section below, and make sure to give us a follow on Twitter (@VAVELNHL_ENG) for more updates!