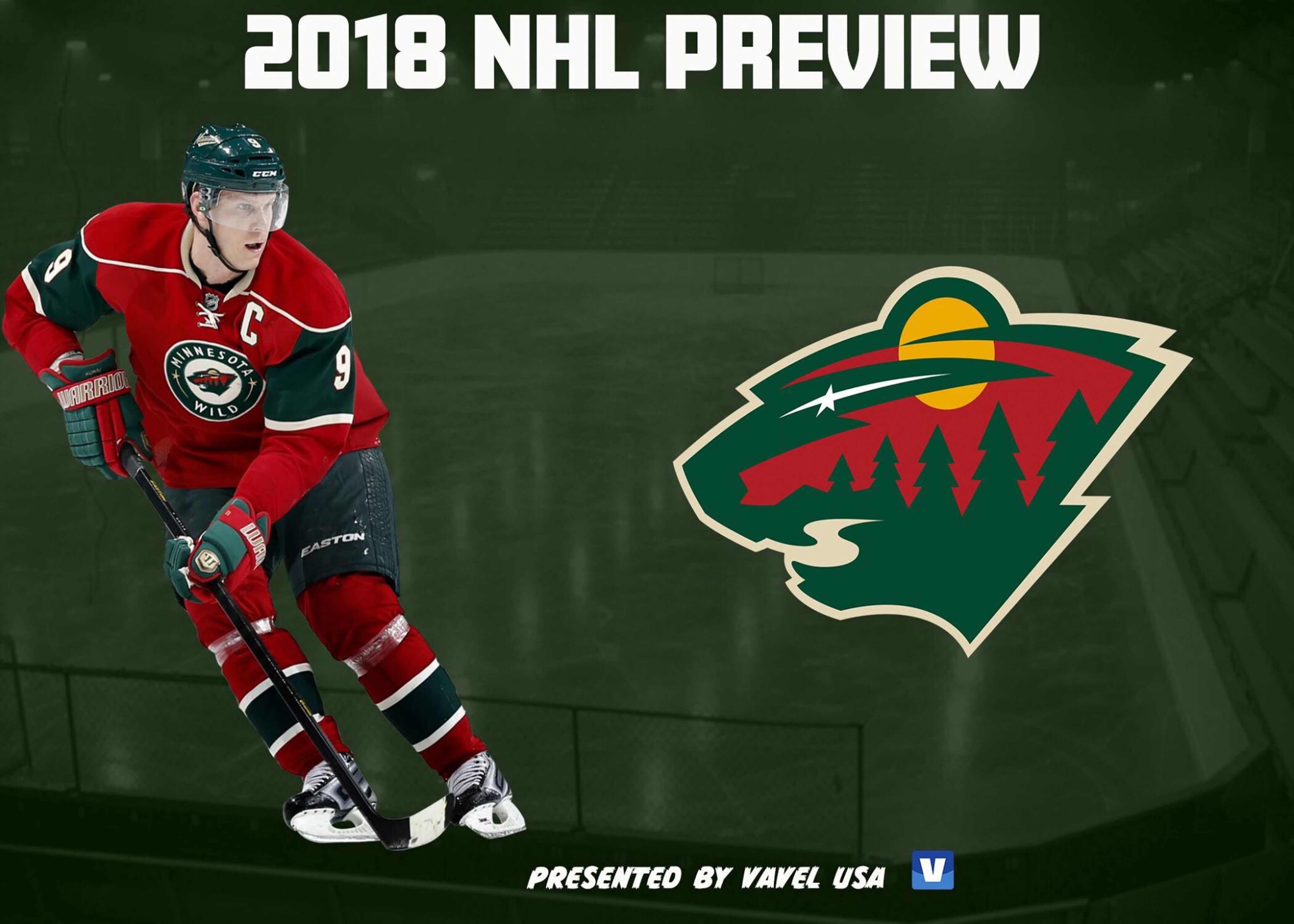 The Minnesota Wild finished third in the Central Division last season with an impressive 101 points and got into the playoffs for the sixth consecutive season.
To many it should be considered a rather successful season but for long-time Wild fans, 2017/18 was somewhat of a disappointing season. They were unable to get over the hump once again and failed to get out of the first round for the third consecutive year.
We saw the team make some big managerial changes this summer, most notably naming Paul Fenton as the team's new general manager.
The Wild did not make any major upgrades to their roster in the off-season. But they did add Greg Pateryn, Eric Fehr, and Andrew Hammond and parted ways with Matt Cullen, Tyler Ennis, and Daniel Winnik.
Going forward this team does have a couple of good young players (Jordan Greenway, Joel Eriksson Ek) looking to make a big impact for the team soon.
At the same time, they should be able to have a healthy Zach Parise and Ryan Suter back this year, which might increase their chance of finding more success this year.
Lineup
Forwards:
Zach Parise - Eric Staal - Jason Zucker
Nino Niederreiter - Mikko Koivu- Mikael Granlund
Jordan Greenway - Joel Eriksson Ek - Charlie Coyle
Marcus Foligno - Eric Fehr - J.T. Brown
Extra forward:
Matt Hendricks
Defense:
Ryan Suter - Jared Spurgeon
Jonas Brodin - Matt Dumba
Nick Seeler - Greg Pateryn
Extra defenseman:
Nate Prosser
Goalies:
Devan Dubnyk
Alex Stalock
Best case scenario:
- Zach Parise and Ryan Suter are able to stay healthy all year.
- Joel Eriksson Ek and Jordan Greenway make a big impact for the team.
- Eric Staal manages to score over 40 goals again.
- Devan Dubnyk is able to have another solid season in net.
- The Wild go on a deep playoff run.
Worst case scenario:
- They lose a key player (Zach Parise, Ryan Suter, Eric Staal, Mikko Koivu) due to injury.
- They can't keep up with the best teams in the Central Division.
- Joel Eriksson Ek and Jordan Greenway have trouble giving the Wild secondary scoring.
- Eric Staal scores less than 20 goals next season.
- The Wild miss the Stanley Cup playoffs.
Prediction
At this point, it's hard to consider the Minnesota Wild as a heavy Stanley Cup contender. Despite enjoying regular season success, they have not been able to get things done in the playoffs.
They have been a treadmill team in the West for the past several years which is starting to make people wonder if this core is good enough to win it all.
With so many good teams in the Central Division, and Minnesota doing little to improve their team in the off-season, they might be a bubble team to clinch a playoff berth this season.
A lot of their team success will depend on the performance of their core, but age is working against them as their top-two centers (Mikko Koivu, Eric Staal) are well into their 30's. Meanwhile, Zach Parise (34) and Ryan Suter (33) might be entering their declining years very soon.
Depending on how the season goes, this team is likely to finish as a lower-seed playoff team or just miss the playoffs.
How do you think the Minnesota Wild will do in 2018/19 season? Let us know in the comment section below, and make sure to give us a follow on Twitter (@VAVELNHL_ENG) for more updates!