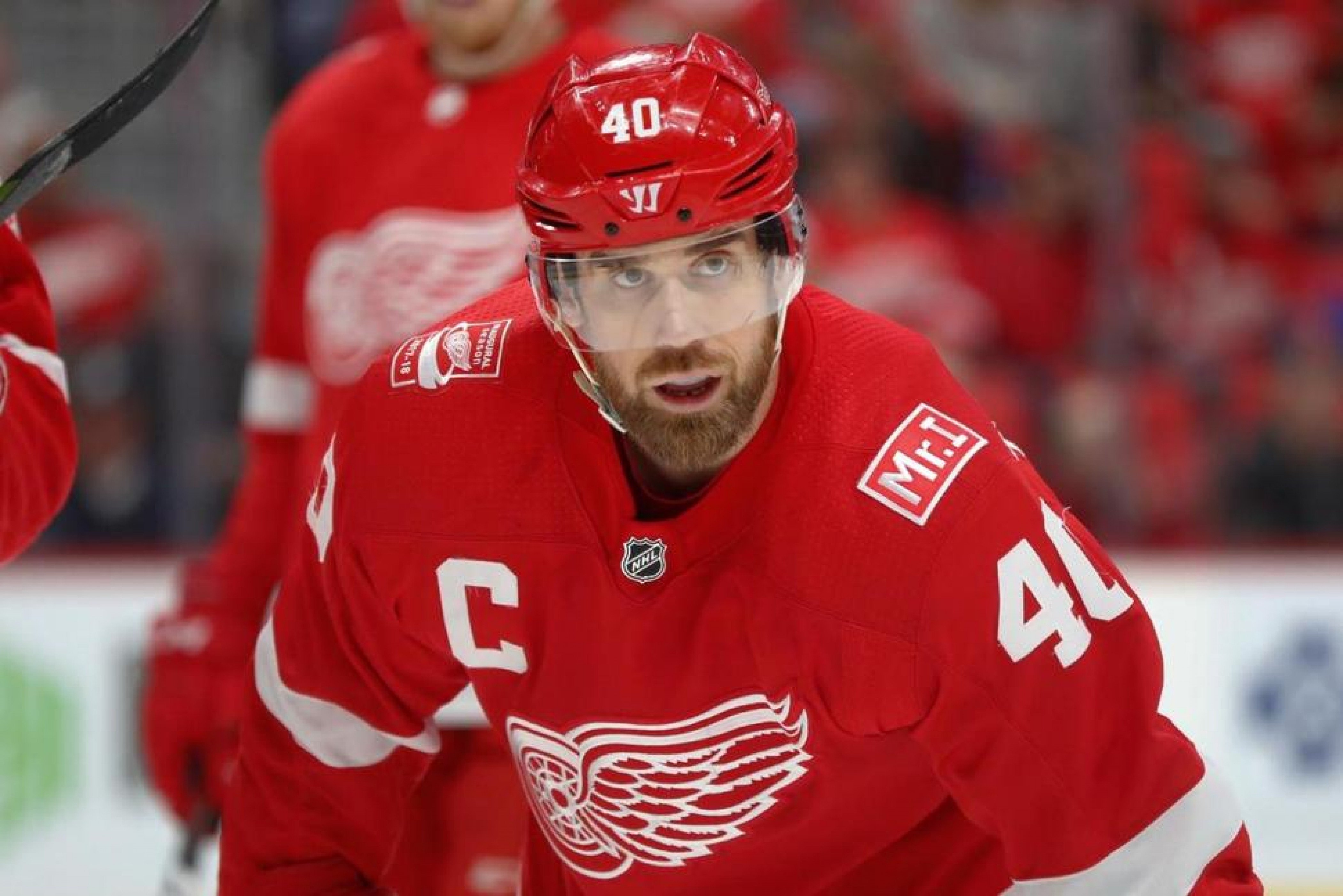 After months of speculation on whether he would return for another season, the captain Henrik Zetterberg says he is done playing professional hockey due to a degenerative back issue.
The team made the announcement Friday morning at their training camp facility in Traverse City, Michigan. Zetterberg is not going to officially retire, of course; that would mean forfeiting the remaining $5.35M owed to him through the 2020-21 season.
"It is emotional," Zetterberg via Helene St. James of the Detroit Free Press. "It's been 15 years here and even though I knew that I was on my last couple years, I wish that I could play a little bit longer."
It seemed destined that Zetterberg, who played his whole career in Detroit, would finish there.
Prior to taking over the captaincy for Nicklas Lidstrom who retired in 2013, Zetterberg had 252 goals and 372 assists for 624 points, and he's had at least 68 points in his seven seasons since 2005.
Zetterberg was the captain of the Detroit Red Wings for the last six seasons. Only Steve Yzerman, Alex Delvecchio, and Sid Abel have served as captain for at least seven seasons in franchise history.
Zetterberg was key in helping the Red Wings win the 2008 Stanley Cup and he finishes his NHL career with 337 goals and 960 points in 1,082 games played. Along with the Cup, and being apart of the elite silver stick club, Zetterberg's accomplishments include the 2008 Conn Smythe Trophy, 2015 King Clancy Memorial Trophy, gold medals from the 2006 Olympics and 2006 IIHF World Championship, and two silvers from the 2003 Worlds and 2014 Olympics. I'd say he's done well for himself to be a future consideration for the Hockey Hall of Fame.
"He's a true professional. He's a great player, great guy," said Dylan Larkin during the NHL Player Media Tour earlier this month. "It's definitely going to hurt not having him. When he speaks in the room everyone listens."
Zetterberg will go on long-term injured reserve with three years left on his 12-year, $73 million contract. The 37-year-old will continue to be paid and the team will get around $6 million in salary cap relief.
What they can do with that excess money should be determined soon. Now that the team knows Henrik's plans they can move forward to perhaps make some more moves to improve their roster.
One thing is certain... you don't replace a player of Zetterberg's talent level. There may never be another player with as much of an impact on the Detroit Red Wings again.
It is an end of an era, but Henrik Zetterberg will be remembered as one of the greatest players ever to lace up his skates in the NHL.
How will the Detroit Red WIngs survive without Henrik Zetterberg? His absence will be felt... we're just not sure how badly. Let us know in the comment section below, and make sure to give us a follow on Twitter (@VAVELNHL_ENG) for more updates!