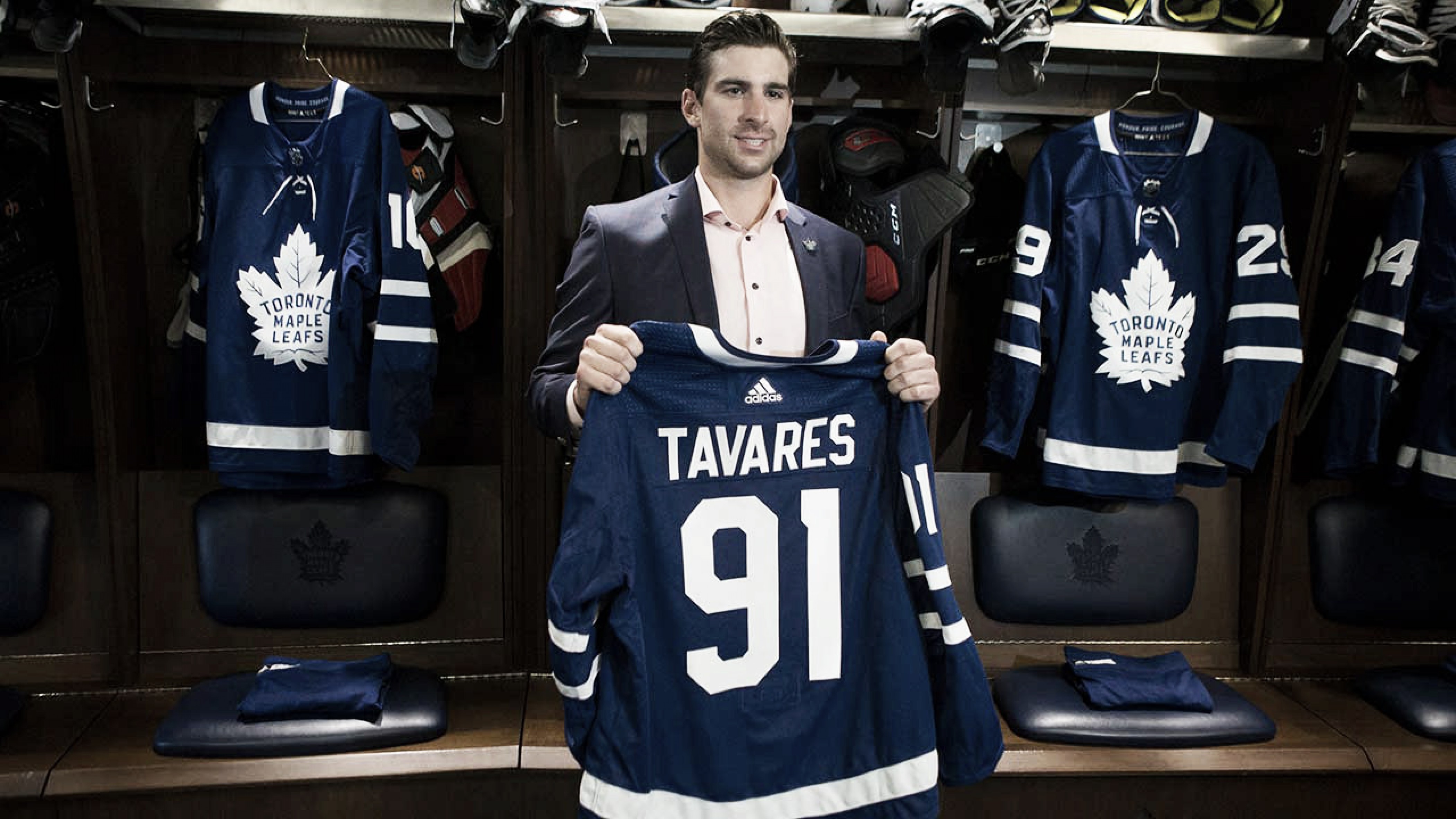 The most wonderful time of the year is here!
The previously quiet arenas in the thirty-one National Hockey League cities around North America have sprung back to life. Training camps are here, and fans across North America are looking at the gleam of a fresh 2018/19 hockey schedule with fresh hope and new expectations.
Gone are the disappointments of last season, and for thirty teams, the season did end in disappointment. The goal of every National Hockey League team is, of course, the Stanley Cup. Only one team may claim it and last season that honor went to the long-suffering Washington Capitals.
Leaf hopes bloom
There is another franchise that can not-so-proudly wear the label of long-suffering. For decades now, the Toronto Maple Leafs have toiled in relative mediocrity weighed down with bad management and bad…well… bad everything.
Fans of this once proud franchise watched in horror and dismay as years of bad management dismantled any hope of success. It hasn't been until lately within the last five years that there has been some hope.
The hopefulness for Leafs' fans began when they finally put together a management team consisting of Lou Lamoriello and Brendan Shanahan. The hopes grew with successful drafting. The new management team resisted the urge to trade away any good picks or prospects.
In 2016, Auston Matthews became the team's first #1 overall draft pick since 1985, when the Leafs drafted Wendel Clark. Names like Morgan Rielly, Mitchell Marner, William Nylander, and Travis Dermott have restocked the prospects cupboard. Most are now permanent fixtures on the Leafs' main roster.
One more piece
Perhaps the most exciting news of all for the Maple Leafs' franchise came in July of 2018.
It wasn't a blockbuster trade.
It wasn't a surprise draft pick.
It came upon the waves of free agency a traditionally dismal time for the Leafs. For years, they watched as coveted free agents took their skills to other cities, unwilling to sign on the dotted line in Toronto.
This year would be different.
The hockey world exploded in July with the news that the most sought-after free agent of 2018, center John Tavares would indeed sign with his hometown. He inked a $77 million, 7-year deal with the Maple Leafs and will proudly wear his familiar #91 on Toronto ice as a member of the hometown club.
Tavares primer
Amid all the hype, exactly what are the Leafs getting with John Tavares? Is he worth the hype? To begin with, let's look at some Tavares highlights in the following video:
There's no doubt that the Leafs are getting a superstar player. He may not be at a point-a-game player yet, but one can attribute that to years of toiling with a relatively weak New York Islanders club. Without recycling endless lines of statistics, John Tavares brings grit, scoring, and—perhaps the most important attribute—leadership.
When the Tavares contract expires, Matthews will only be 27-years-old in the prime of his career. While many will debate for hours about who should wear the "C" for Toronto, one forgets that Matthews is only 20-years-old. To make him captain in a hockey hotbed like Toronto could sink the young superstar's career.
Toronto is not like other markets. Hockey is a religion in the city. All across Canada, hundreds of thousands of voracious Leafs' fans live and die vicariously through the victories and losses of the Toronto Maple Leafs.
Life is good when the Leafs are winning.
When the fortunes turn, these hockey-mad masses look for someone to blame. That blame usually falls on the shoulders of the captain. It is not fair at this early stage for a 20-year-old youngster to be the face of failure in such a market.
Tavares is a veteran. He's a proven commodity. He makes the Leafs a better team, both through his skill set and his leadership. Matthews, Marner, and the other young Leafs can learn from Tavares and other veterans like Patrick Marleau. Let Matthews hone his skills in the shadow of Tavares. Tavares is exactly what Matthews and the Leafs need.
Cup contenders
Tavares transforms the Leafs into an instant Stanley Cup contender. But there are a lot of variables. Games are not played on paper, but on the ice. Injuries, unexpected slumps, and other unknown factors play a role in every season.
But there is no doubt at all that Leafs' fans everywhere have every reason to be excited about the upcoming season. They can look forward to the very real hope of hoisting the Stanley Cup for the first time since 1967.
John Tavares means that much to Toronto. The lovefest is already in full force. It will be an exciting season in Toronto.
What do you think? Does Tavares help or hurt the Toronto Maple Leafs this year? Let us know in the comment section below, and make sure to give us a follow on Twitter (@VAVELNHL_ENG) for more updates!