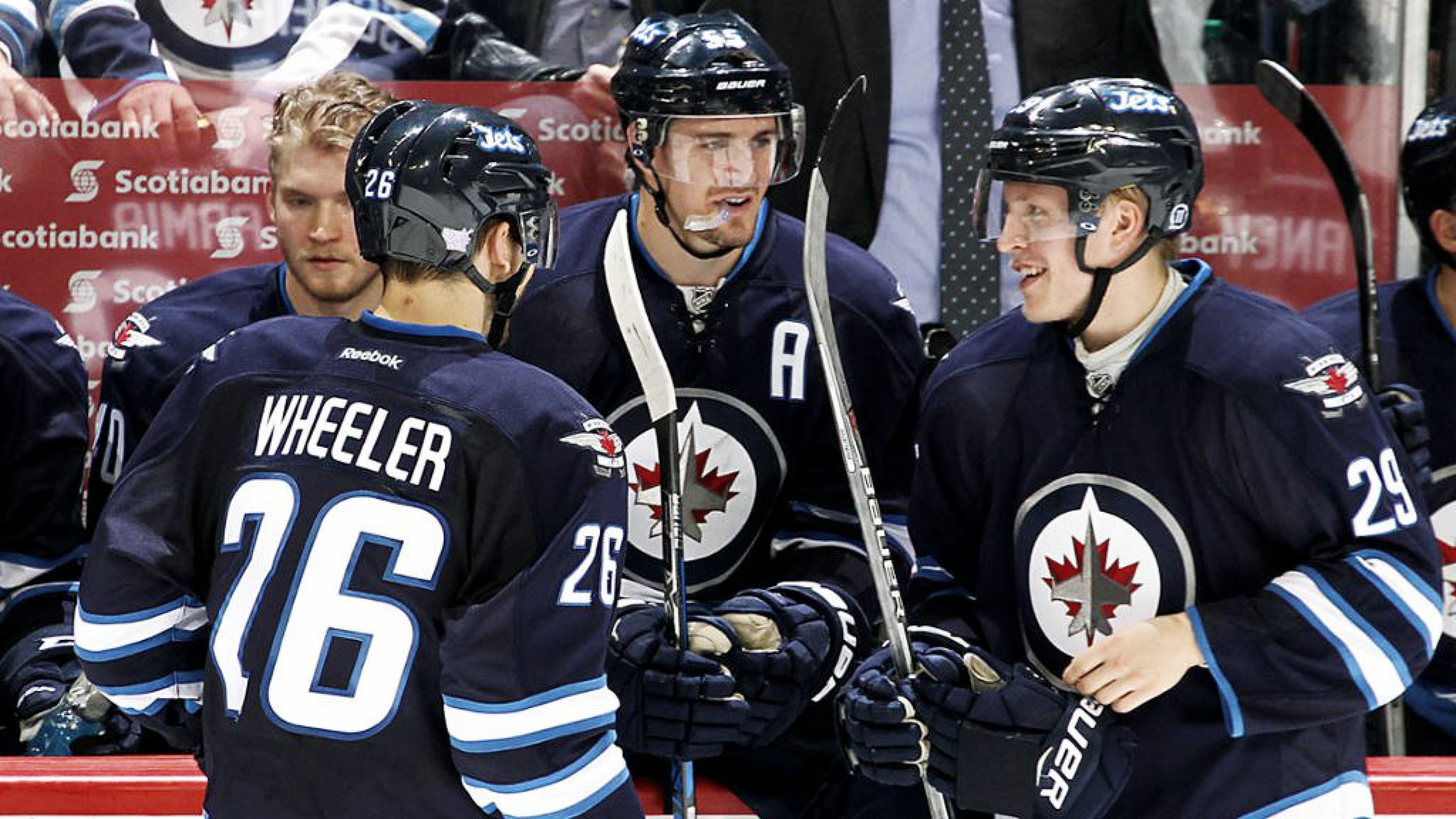 The Winnipeg Jets are playoffs tested after reaching the Western Conference Finals last season and losing to the amazing Vegas Golden Knights in five games.
The Jets are back as Cup favorites again, and why not? With players Patrik Laine, Blake Wheeler, Dustin Byfuglien, Mark Scheifele, Kyle Connor, Nikolaj Ehlers, and Connor Hellebuyck in net, that's a pretty substantial lineup.
Crazy prediction #1
Blake Wheeler will continue his surge as the Jets' leading scorer and will finish his best season ever as Jet tallying 100 points. He will have some competition from his teammate Laine who scored 44 goals last season to show he is a rising star in the NHL.
Wheeler has been recognized for his stellar play with a five-year $41.25 million contract to make him the highest paid player on the team.
The high-powered offense of the Jets continues to dominate other teams and Wheeler is the catalyst which allows it to control the opposition. He averaged 1.12 points per game and if he exceeds or meets the century mark in points while playing all 82 games he will have an impressive 1.22 points per game.
He again showed his scoring prowess in the playoffs by tallying three goals, 18 assists in 17 games.
The 6'5", 225lb captain forward will be 37-years-old when his new contract expires. He may well be worth the money, but can he still be effective at that age to continue to help his team?
Crazy prediction # 2
Patrik Laine showed last season that he is a premier goal scorer and is dangerous anytime his stick has the puck. His 44 goals last season was only exceeded by Alex Ovechkin who had 48. He too, like Ovechkin sets up in the faceoff circle and tees off his rocket of a shot.
This upcoming season Laine will break the 50-goal mark and pass Ovechkin as the most prolific scorer in that statistic.
He has a bullet of a shot and knows how to use it.
His entry-level contract will expire by season's end and the Jets will need to pay him handsomely to keep him. He may be in that exclusive $10 million club when it comes down to him signing his name on a new contract.
The Jets will have nearly $24 million of cap space room next season, and some of that will be budgeted towards Laine's new deal.
Is he worth it?
You bet he is.
Crazy prediction #3
Another exceptional forward by the name of Mark Scheifele will score 30 goals and near the one point per game plateau. He is another lethal weapon that propelled the Jets into the Western Conference Finals last season.
His specialty is scoring on the power play as displayed by his eight regular-season PPG's and four in the playoffs. In the playoffs, his 14 goals led all scorers.
What he will need to avoid (but has no control over) is getting injured forcing him to only play in 60 games last season. Near the end of December last season, he missed 6-8 weeks with a shoulder injury.
Upon his return, he collected 23 points in his last 22 games showing that his contribution is essential for the Winnipeg team to be successful.
He will be in his third year of the eight-year $49 million contract he signed and if he stays healthy he will be hard to stop on the forward line.
With Scheifele, Laine, and Wheeler the Jets possess as formidable a trio of scorers which must give their opposition fits when they play the Jets.
Crazy prediction #4
Connor Hellebuyck will win the Vezina Trophy as the NHL's best goalie. He barely missed out last season to Pekka Rinne even though he won two more games than Rinne and exceeded him in save percentage .927 to .924.
Hellebuyck is another Winnipeg player who was awarded a vote of confidence by signing him to a six-year $37 million contract. Some criticized that move (remember the horror of Mike Smith's one great year and his decline afterward) as a bit too early to throw that kind of money at Hellebuyck but he is a quality goalie and it will be money well spent (after all it's not coming from my bank account).
With Hellebuyck in net, the Jets' fortunes are elevated to the level of being a Cup contender... plain and simple.
Crazy prediction #5
The Winnipeg Jets will win the Stanley Cup. This out of all the above predictions is maybe not close to being crazy, and rather a next step in the progression of a team which is cranking on all cylinders.
Their take off to the highest level of the NHL will include drinking (or whatever activity they see fit) from the Cup come next June.
Look, they have the BEST offense, the BEST goaltending and their defense is adequate enough to get them there.
They rank right up there with the Toronto Maple Leafs and Tampa Bay Lightning and don't count out the San Jose Sharks who just acquired the best defenseman in the NHL in Erik Karlsson.
The Winnipeg Jets have it all in their favor, now they must go out on the ice and play their game... and that is the game of WINNING.
What do you think of the Winnipeg Jets' chances of going all the way? Are these predictions crazy? Let us know in the comment section below, and make sure to give us a follow on Twitter (@VAVELNHL_ENG) for more updates!