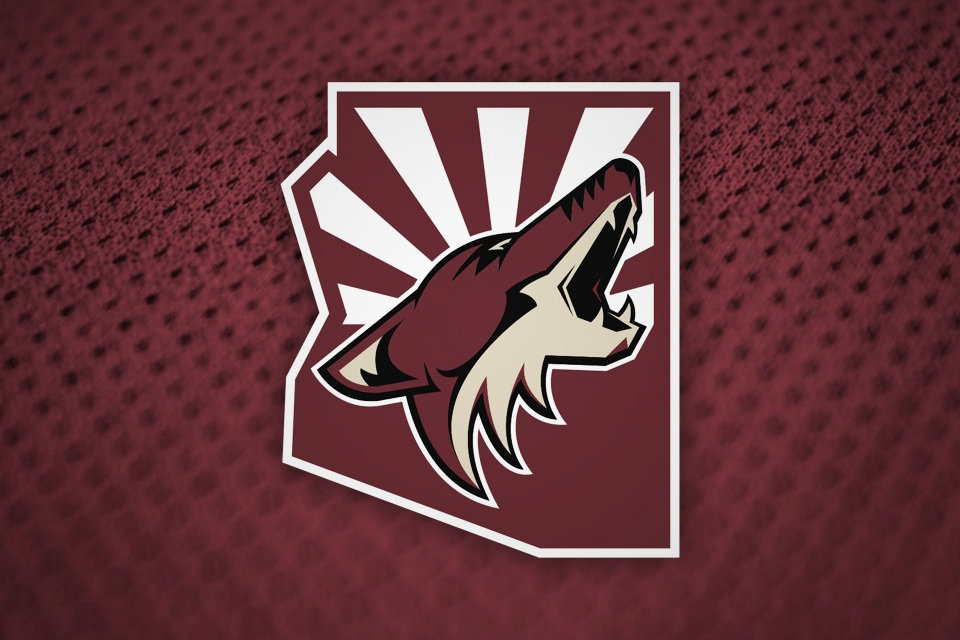 The 2018/19 Arizona Coyotes will start out another season this evening in Dallas against the offensively laden Dallas Stars.
Roster has been set
The GM/President of Hockey Operations, John Chayka announced the Coyotes' opening night roster and four players are sitting this one out due to injuries.
Newly acquired center Alex Galchenyuk will miss his debut as an Arizona Coyotes with a lower-body injury as will third-year center Christian Dvorak.
Defenseman Jakob Chychrun is still recuperating from his knee surgery but had been skating and according to according to Chayka, "That was a good step for him,". "He'll have another meeting with his doctors coming up next week or so and we'll get some more information. He's trending really well and looks great. I saw him skate the other day and he looks fabulous. It's just a matter of minimizing the risk and making sure he's in the best position to come back healthy."
Forward Josh Archibald has an upper-body injury and will not play.
That leaves four open roster spots for the team and they filled them by adding former KHL defenseman Ilya Lyubushkin, forwards Laurent Dauphin and Mario Kempe, along with the fifth overall draft selection Barrett Hayton.
Hayton will not play and is battling an upper-body injury in the second preseason game and for now, will be with the team taking in all he can and hoping to get his number called.
Other team news
The team announced it's alternate captains and Niklas Hjalmarsson and Derek Stepan will fill those roles.
They are both very capable leaders on and off the ice and having them assist newly appointed captain Oliver Ekman-Larsson will make the team stronger in every possible facet.
Hjalmarsson has won three Stanley Cups and helped his former team the Chicago Blackhawks to the playoffs each of his nine seasons in the Windy City. He has been there, and knows what it takes to be a winner.
Derek Stepan coming from the New York Rangers where he was an alternate captain has been instrumental in mentoring the younger players on the Coyotes. His leadership is invaluable.
Game night, boys
Well, as they say... "they all count" starting tonight. Preseason is over, the team performed admirably grabbing a 4-2-1 record.
Tonight they face the tough Dallas Stars who are an offensive dynamo. Defense will need to be the key focus in a game away from home for the Yotes. The Stars are no slouches on defense themselves registering a stingy seventh best goals against average of 2.71 last season.
Who's playing where?
The line configurations will need some creativity with two starting centers licking their wounds.
The best option seems to move Clayton Keller to center which is his natural position. This, of course, removes him from the line which became the team's first line last season along with winger Richard Panik.
That may mean a first line of Stepan, Panik and perhaps Michael Grabner whom the Coyotes acquired via free agency for his... scoring ability. Stepan and Grabner had some chemistry together in New York.
That moves Keller to the second line with Vinnie Hinostroza and Brendan Perlini... not bad, right?
Dylan Strome's time to step up is NOW. He has the opportunity with the injuries, and if he doesn't perform this time who knows what his fate will be?
Strome could center the third line along with Christian Fischer and Dauphin or Kempe whoever is left on the starting night roster.
The solid great checking line of Brad Richardson, Nick Cousins, and Lawson Crouse seems set to shut down the Stars in game one of the new season.
It all starts tonight.
As head coach Rick Tocchet mentioned to his group, "If you do the right things and you work hard long enough, you'll get good results. That's all we're looking for."
What do you think are the chances of the Arizona Coyotes beginning the new season off with a win tonight in Dallas? Let us know in the comment section below, and make sure to follow us on Twitter (@VAVELNHL_ENG) for more updates!