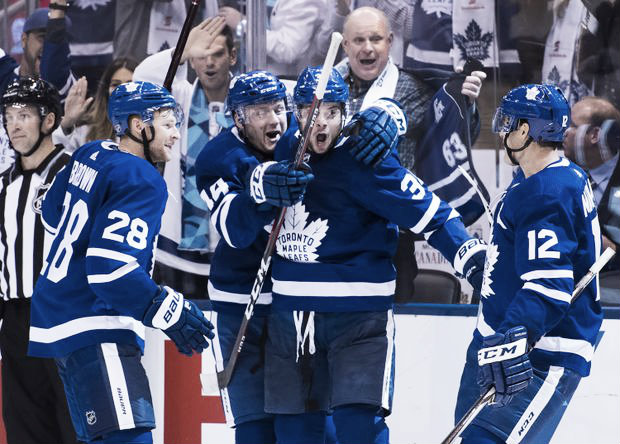 We are barely into the new NHL season and after a few games, there have been several eye-catching stories brewing around the league.
Some have garnered plenty of attention and has caught the league by surprise.
As a result, let's have some fun and overreact to some of the things that have happened in the NHL so far.
1) The Chicago Blackhawks look like a playoff team again?
After a very disappointing 2017/18 campaign, the Chicago Blackhawks are off to an impressive start.
We saw them get points in every single one of their first three games, and their big guns are producing.
Patrick Kane has four goals in his first three games, meanwhile, Johnathan Toews has five goals in his first three games, and also scored a hat trick against the St. Louis Blues on October 6th.
They are getting nice secondary production from players like Alex DeBrincat, Nick Schmaltz and rookie Henri Jokiharju.
With such a decent start to the season, is it too early to say that 2017/18 was just an off-year and the Blackhawks should be a playoff team again in 2019?
2) Matthews and Tavares are competing for the Rocket Richard Trophy.
Things are looking pretty good in Toronto right now.
The team is 3-1, meanwhile, Auston Matthews and John Tavares are carrying the team offensively. Tavares has six goals in his first four games, meanwhile, Matthews has seven goals and ten points.
Needless to say, both are amongst the top scorers in the league right now.
It's scary to imagine how good the Leafs will be offensively when they get William Nylander back into their lineup.
Could Tavares and Matthews use this hot start to run away from the pack in the Rocket Richard race?
3) Elias Pettersson is gonna win rookie of the year?
Many people expected Elias Pettersson to be good for the Vancouver Canucks in the future. But nobody expected him to be this good, this early on.
In his first three NHL games, he has made a huge impact for his club and was arguably one of the Canucks' best players during those games.
He already has three goals and six points in his first three games and is the most impressive rookie in NHL so far.
Even though he is a rookie, many people feel that Pettersson already plays like was a ten-year veteran.
It is still early, but Pettersson looks like a very early candidate to win the Calder Trophy.
4) Erik Karlsson is not panning out in San Jose?
After acquiring Erik Karlsson this summer many expected the San Jose Sharks to be heavy Stanley Cup favorites.
But after four games this season, not many are as convinced anymore. The Sharks lost two of their first three games, and Erik Karlsson had only one point in his first three games and was a minus four.
Tuesday's 8-2 victory over the Flyers was more of what we expected to see from Sharks this year.
If their first four games were any indication, could inconsistency be a theme that hinders this team all season long?
5) Miro Heiskanen looks like a franchise defenseman.
Not many people may know about Miro Heiskanen but the Stars' rookie has caught the attention and has impressed many Dallas fans early on.
The 19-year-old was dazzling fans with his superb skating ability and incredible poise for a rookie defenseman.
He only has one point in his first three games but given his skill set and the help he has around him, Heiskanen might not be held off the scoresheet for much longer.
It is a small sample size, but his early play gives Stars' fan hope that he can turn out to be a franchise defenseman for the team one day.
What do you think of these early reactions? Let us know in the comment section below, and make sure to give us a follow on Twitter (@VAVELNHL_ENG) for more updates!