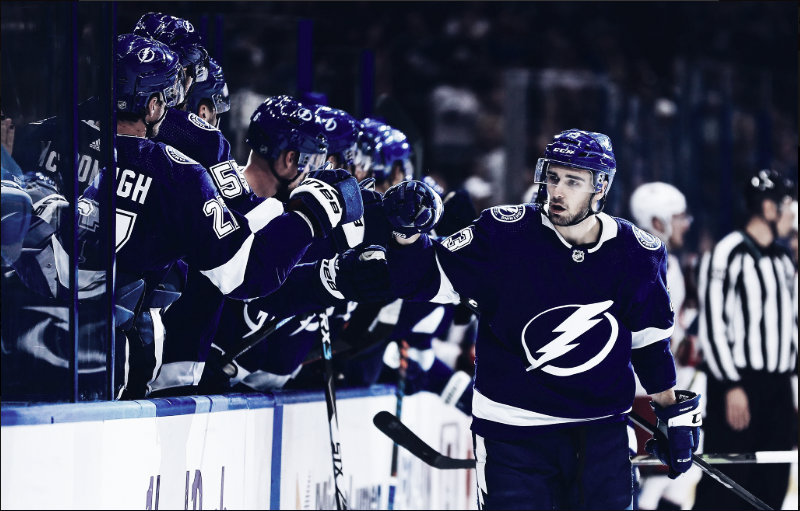 The Columbus Blue Jackets ended their Florida road trip on a decent note, but know they could've done a lot better. It began with a 5-4 win over the Florida Panthers and ended with a thrashing loss to the Tampa Bay Lightning by a score of 8-2.
It took all but a minute into the first period for the Lightning to get on the board after Victor Hedman cashed in on a rebound shot past Blue Jackets netminder Sergei Bobrovsky.
Columbus was limited to chances after that, only generating just three shots on goal.
It was Cedric Paquette who doubled the Lightning lead after scoring a goal from a missed penalty call, that would've negated the goal.
Near the end of the first period, the flurry goals kept piling on for the Lightning with Yanni Gourde nailing yet another rebound shot past Bobrovsky to give the Lightning a 3-0 lead heading into the first intermission.
Columbus makes a comeback
The Blue Jackets did something right at the break, as they took control of the second period.
Forward Josh Anderson scored his third of the season, to pull Columbus within two goals from the home team. That goal sparked a push for Columbus, with Oliver Bjorkstrand scoring his first of the season past netminder Andrei Vasilevskiy.
Columbus, now within one goal of tying the game, had the momentum shifted to their side.
But of course, Brayden Point had to ruin the party, as he put the Lightning back in front by two with 45 seconds left in the second period.
Tampa takes the third
Four goals spread out in the third frame helped give Tampa Bay all two points. J.T. Miller sealed the deal with his goal as time expired, only to find out he scored with two-tenths of a second left. By the time the puck was dropped, a majority of the Blue Jackets' bench and all of their coaching staff was down the runway and into the locker room.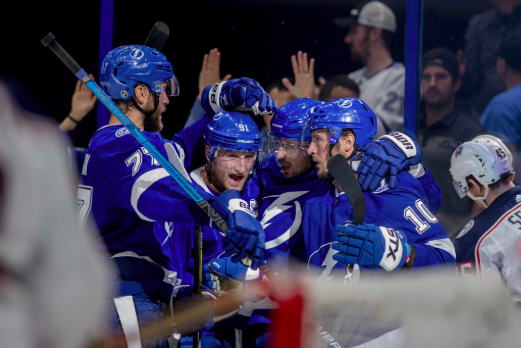 Columbus plays host to the Philadelphia Flyers next Thursday, as the Lightning play host to the Carolina Hurricanes.