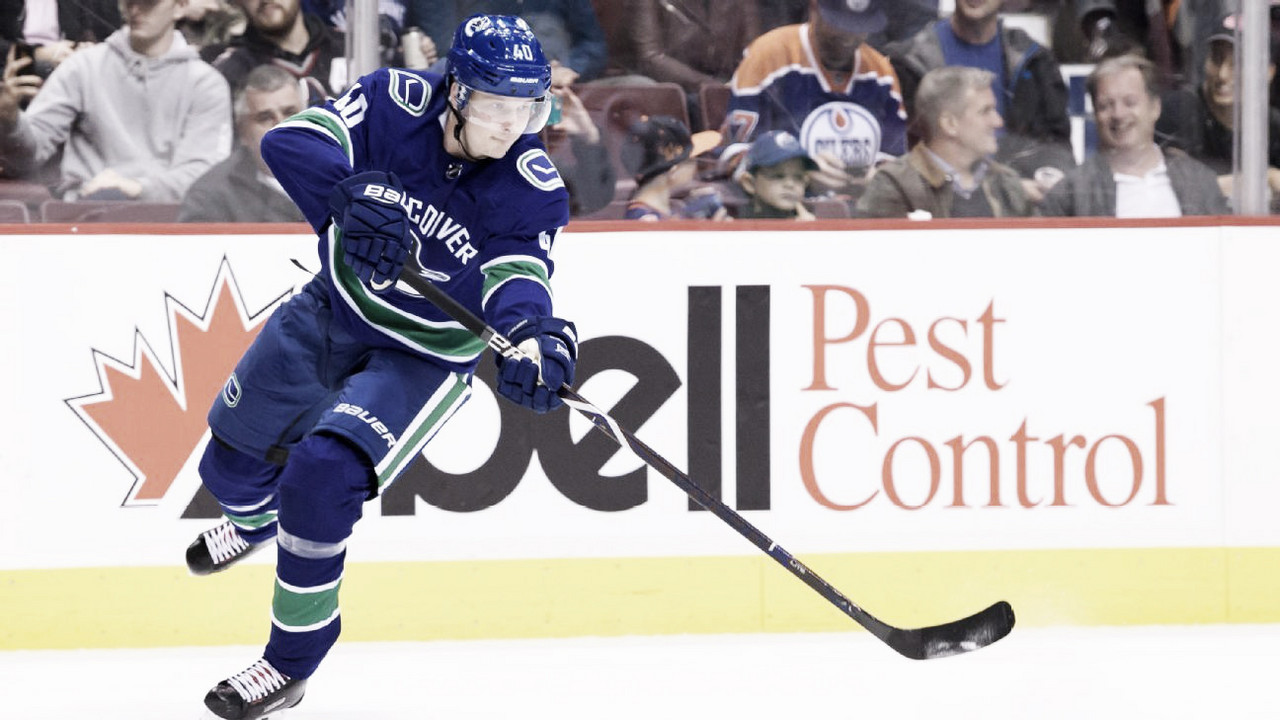 With the NHL season in full gear, a few NHL rookies have made a nice early impression.
Even though it is a small sample size, these players have already made a positive impact on their team.
Last time we took a look at the Eastern Conference, this time we will take a look at some rookies in the Western Conference that have been off to a very good start.
Elias Pettersson - Vancouver Canucks
Elias Pettersson has been one of the most exciting prospects in the Vancouver Canucks for a long long time.
He didn't disappoint in his NHL debut and has arguably been the Canucks' best player in his first five NHL games. The 19-year-old leads the Canucks in scoring with five goals and three-assist in five games.
Stats aside, his overall play has been very impressive and more often than not he looks more like a ten-year NHL veteran than a rookie.
It is unfortunate that he is currently out of the lineup with an injury, due to the after-effects of a dangerous play from the Mike Matheson of the Florida Panthers.
But all in all, it's fair to say that Pettersson should be considered as an early candidate to win the Calder Trophy. Hopefully, he doesn't stay out of the lineup for too long.
Henri Jokiharju - Chicago Blackhawks
Henri Jokiharju is another NHL rookie that has been a pleasant surprise so far.
The 19-year-old rookie has made an immediate impact for the Chicago Blackhawks after making the team right out of training camp.
Jokiharju has notched five points in his first five NHL games and has found an important role on the Hawks blueline. His ice-time has gradually increased in his first five games, and we even saw him play a career-high 24:04 on Oct 13 vs the St. Louis Blues.
Overall, there is a lot to like about Jokiharju's game. He is a smooth-skating defenseman with solid instinct and above-average offensive skills.
He is ranked second amongst rookies in average ice-time, which is not an easy thing to do, considering that he plays on a team like the Chicago Blackhawks.
As of now, he is one of the best rookie defensemen in the NHL and it looks like has a bright future ahead. It remains to be seen if Jokiharju's stellar play can springboard the Hawks back into the playoffs.
Maxime Comtois - Anaheim Ducks
The Anaheim Ducks have been without several key players in their lineup early on this season including Corey Perry and Ryan Getzlaf.
Fortunately for them, rookie Max Comtois has stepped up and helped carry the load offensively. He scored his first NHL goal just 49 seconds into his debut game and is the sixth fastest player in NHL history to do so.
He has seven points in his first six NHL games and is ranked second amongst NHL rookies in scoring.
Not many people expected the 2017 second round pick to make this sort of impact for the Ducks this early on. On top of that, it is uncertain how long he can keep up with this impressive play.
But the Ducks will need all the offense they can get to stay afloat in the competitive Western Conference. Aside from Comtois, hopefully, a few more teammates follow suit and picks up the slack offensively as well.
What do you think of these rookies so far? Let us know in the comment section below, and make sure to give us a follow on Twitter (@VAVELNHL_ENG) for more updates!