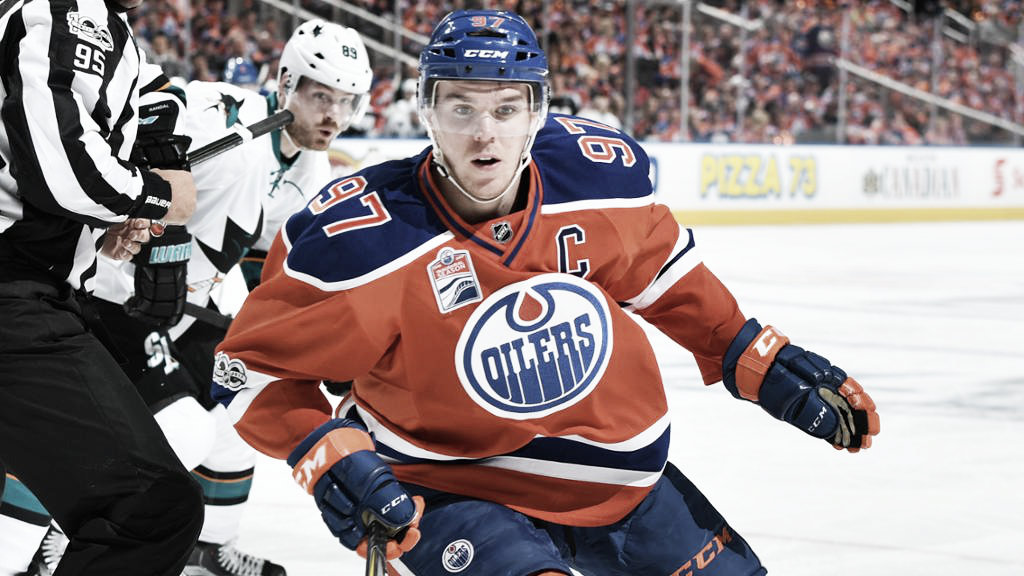 The Edmonton Oilers are six games into their new season and from what we have seen so far it's fair to say that Connor McDavid has been their best player.
Scoring has been hard to come by and aside from McDavid, the rest of the team has contributed very little offensively. When any team relies on just on one star player, it's a dangerous proposition.
The stats don't lie; McDavid set a new NHL record by either registering either a goal or an assist on each of the Oilers' first nine goals this season. (Adam Oates held the record at seven goals, set in 1986/87 for Detroit.)
Observing the situation
In many ways the NHL record was bitter-sweet and it's something that doesn't give the Oilers a lot to brag about.
If we take a look at the numbers, the Oilers are currently the second worst team in the NHL in goals for, with only 13 goals in their first six games.
On top of that, only three players have more than one goal this season - the list includes McDavid, Leon Draisatl and Ryan Nugent-Hopkins.
Meanwhile, players like Ryan Strome, Tobias Rieder, Milan Lucic, Jesse Pulujarivi, Kailer Yamamoto, and Ty Rattie have cumulatively scored the same number of goals (four) as number 97.
For whatever reason, the Oilers have not been able to get any offense from any of their secondary offensive players.
In fact, the offense has been so stale we have even seen head coach Todd McLellan "throw in the kitchen sink" mid-game to try to give his team a spark, by playing his top centers (McDavid, Nugent-Hopkins, and Leon Draisatl) together on the same line.
This is something rarely seen in NHL, and quite frankly not many teams even have the center depth to employ such strategy.
Growing concern
The current situation in Edmonton doesn't look good, especially if the Oilers plan to return to playoffs this year.
Some people may argue that it is still early, but their early offensive woes can quickly grow to become a major concern. Especially if they run into some bad luck with injuries.
Imagine taking McDavid out of their lineup, where would the Oilers be? Out of the playoffs, and out of luck for certain. He is the catalyst of team without a doubt.
Going forward, it is uncertain what more Peter Chiarelli can do to improve his team. Especially, if nobody else or their roster is able to provide a steady dose of offense.
The team has very little cap space, and they may have already traded away some of best assets (Taylor Hall, Jordan Eberle, Matt Barzal Pick, Anthony Beauvillier Pick) for average returns.
Christmas better come early in Edmonton otherwise, Chiarelli and McLellan's time with the team may be numbered.
What do you think of the Edmonton Oilers and their current inability to score? Let us know in the comment section below, and make sure to give us a follow on Twitter (@VAVELNHL_ENG) for more updates!