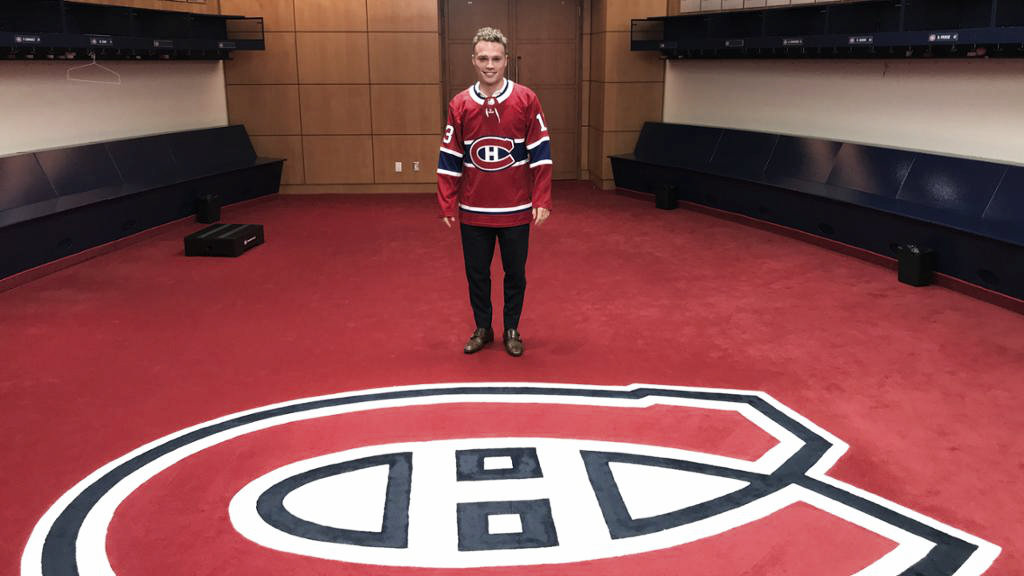 Max Domi is off to a terrific start in his new home with the Montreal Canadiens. He has tallied five goals, six assists in 10 games thus far this new season. And this was after he missed most of the pre-season when he was suspended for punching the Florida Panthers' Aaron Ekblad in his very first pre-season appearance.
Many thought that the Coyotes won the trade sending Domi to Montreal
Domi is proving the critics wrong as Alex Galchenyuk has yet to show his potential in Arizona due mostly to a groin injury he sustained keeping him sidelined for the first seven games.
Galchenyuk has yet to score in the three games he has made an appearance in an Arizona Coyotes' uniform, but he does have two assists. He has been playing alongside Clayton Keller and the two seem to have some chemistry.
Domi has been centering the Habs' second line with Jonathan Drouin and Artturi Lehkonen.
He will not forget his first goal as a Canadien against the St. Louis Blues on October 17, 2018.
One thing is for certain, Max has not lost any of his speed in this rush up ice beating all the Blues' to the puck which he deposited on a pretty backhand shot five-hole.
Domi is helping his new team's early success
Max's contributions have allowed the Canadiens to get off to a great start with a 6-2-2 record placing them right behind the Atlantic Division-leading Toronto Maple Leafs and the second place Tampa Bay Lightning.
He also has appeared on the power play and on this play he lets one go from his off-wing that looked like it deflected off of Brendan Gallagher but it counted as a power play goal... Domi's first for Montreal.
So, as Arizona Coyotes' fans are quite aware of Domi's talents being missed, but it also seems as if the change of scenery has done him a world of good.
He's playing like his first season in Arizona and showing he can be an offensive factor once again. He already has more than half the goal totals he put up in Arizona over the last two seasons he was in the desert.
He has some confidence that his new team has what it takes to be a contender again and if has anything to do with it, that will happen.
"I think, as a group, we're going to have to all just be better and up our game a little bit," he said.
"It's going to be tough. But, obviously, no doubt in my mind that we can do it. And, I mean, when you've got a goalie like Carey Price, guys like Shea Weber, [Max] Pacioretty, [Brendan] Gallagher, Jonathan Drouin, the list goes on of all these outstanding hockey players, you have the pieces it takes to win and it's just a matter of making it all work. I'm excited to fit in whatever way I'm asked to and make it work, so it's going to be a great year."
It certainly seems that Max Domi is fitting in nicely in Montreal and I'm sure his precious dog, Orion is doing just fine as well.
If he continues to play as he has in this new season, the Montreal Canadiens will be very pleased.
Are you surprised that Max Domi is doing so well in Montreal? Was it a mistake for the Arizona Coyotes to trade him? Let us know in the comment section below, and make sure to give us a follow on Twitter (@VAVELNHL_ENG) for more updates!