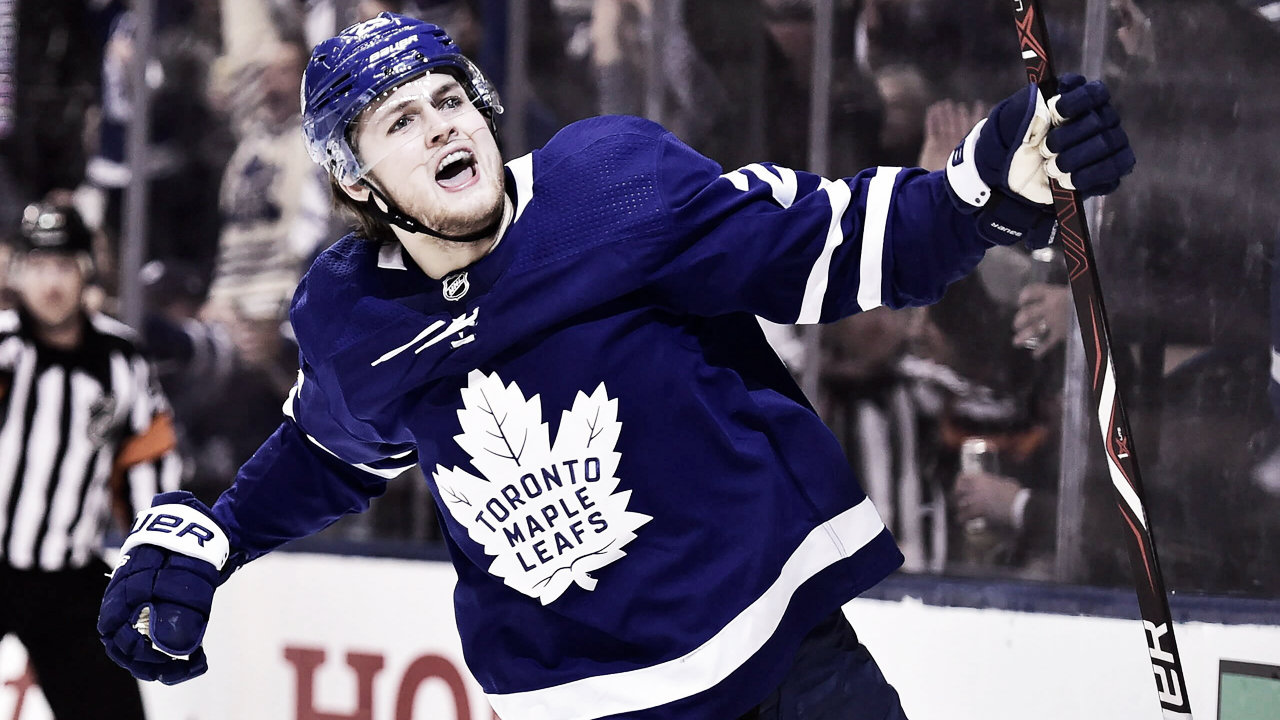 We are well into the 2018/19 NHL season, and as we near December 1st, it seems like the William Nylander saga in Toronto will end one way or the other.
The main priority for the Maple Leafs is to try an re-sign him, but at the same time we can't rule out the possibility of a trade if both sides can't come to terms on a fair deal.
Assuming that negotiations don't work out, let's take a look at a few possible landing spots and trade partners for the Toronto Maple Leafs' talented winger.
Carolina Hurricanes
According to multiple sources, rumors have been rumbling saying that the Carolina Hurricanes are one of the frontrunners interested in Nylander.
The franchise has a few good young players but is looking for a potential star player to build around and many feel like Nylander can evolve into one in Carolina.
​
It has been rumored that the Hurricanes might be willing to part ways with a name like Brett Pesce. This should draw some interest from the Maple Leafs, as adding a player like Pesce should help improve their backend and strengthen their right-side depth.
Obviously, there will likely be other pieces involved in the deal but all-in-all a blockbuster trade involving the Carolina Hurricanes could be quite possible.
Anaheim Ducks
The Anaheim Ducks might be another suitable trade partner for the Maple Leafs.
Overall, the Ducks' offensive core is getting older and rumors suggest that they may be looking to add a few younger players to give their team a new look. Adding a player like Nylander seems like the type of move they may be interested in.
Nick Kypreos believes a trade involving a name like Brandon Montour and Nick Ritchie would be a fair deal for the Maple Leafs to send Nylander the other way.
At this point, it's all speculation and it is uncertain if the Leafs are interested in Montour.
But at only 24, Montour has the potential to significantly improve the next few years and might be a very solid right-handed defenseman in the NHL for a long long time. And if the Ducks are also able to add a young forward like Nick Ritchie into the mix, there may be some serious trade conversations involved with these two teams.
Vancouver Canucks
This one might be out of the blue, but the Vancouver Canucks might be a dark-horse team to acquire number 29.
The Cancuks are in the midst of a heavy rebuild and have enough cap space and assets to make a deal happen if they wanted to.
Adding a player like William Nylander to a core that already features Brock Boeser and Elias Petterson would definitely speed up the process of the rebuild.
Chris Tanev's name has been in the rumor mills for a while. He is a solid top-two pairing defenseman coming at an affordable $4,450,000 until 2020. Perhaps a player like him may interest the Maple Leafs.
Obviously, the Canucks would have to add more to make the deal happen - perhaps a high pick or a high-end prospect.
All in all, Vancouver is a hockey market that has had a positive track record of building around Sweedish players. So a player like Nylander might be a natural fit for this team going forward.
In conclusion
At this point, there is still a lot of uncertainty, where Nylander might end up or if he will get traded at all.
But the rumors and speculations are obviously building up and we should have answers very soon.
Do you think any of these three teams are a good fit for Nylander? Let us know in the comment section below, and make sure to give us a follow on Twitter (@VAVELNHL_ENG) for more updates!