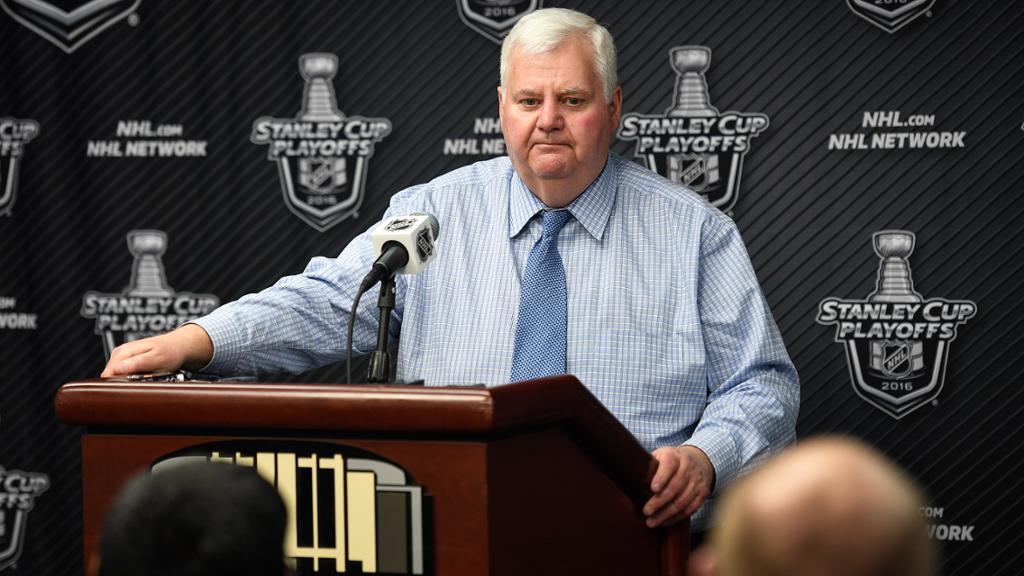 Todd McLellan's tenure with the Edmonton Oilers ends in his fourth season in Alberta. The team has had only one playoff run in those three seasons, losing in the second round to the Anaheim Ducks. The team was very underwhelming last season, missing out on the playoffs despite having the Ted Lindsay Award winner, Connor McDavid.
McLellan becomes the fourth coaching casualty of the season after having none last season. This comes after two consecutive losses and winning only one game in their last seven.
Underlying issues in Edmonton
It is quite obvious to everyone that Edmonton's issues are not caused by coaching, but rather a result of GM Peter Chiarelli's terrible tenure in Edmonton. Chiarelli's highlights include trading away last year's Hart Trophy winner Taylor Hall for Adam Larsson back in 2016, trading away two 2015 draft picks, one of which would turn into Matthew Barzal, for Griffin Reinhart, and the signing of Milan Lucic to a 7-year, $42M contract.
It is clear that the management is more of an issue than coaching in the Oilers' organization. Goaltender Cam Talbot has not found the form from his career year two seasons ago, and the backups are not adequate replacements. The defense is also a problem, as well as supporting scoring.
Hitchcock comes back from retirement
Ken Hitchcock has come out of retirement to coach the Oilers, skipping the typical "interim coach" step of a franchise. "Hitch" is the third-winningest coach in NHL history, trailing Joel Quenneville who given his walking papers... by 77 wins.
The 66-year-old is already considered a Hall of Fame inductee after his career, coaching for 22 years at the NHL level and winning a Stanley Cup back in 1999. Hitchcock now returns to his hometown to turn their poor season around. Will a top-level coach be enough to motivate the Oilers for a playoff run?
Will the needed coaching change assist to turn around the Oilers? Let us know in the comments section below.